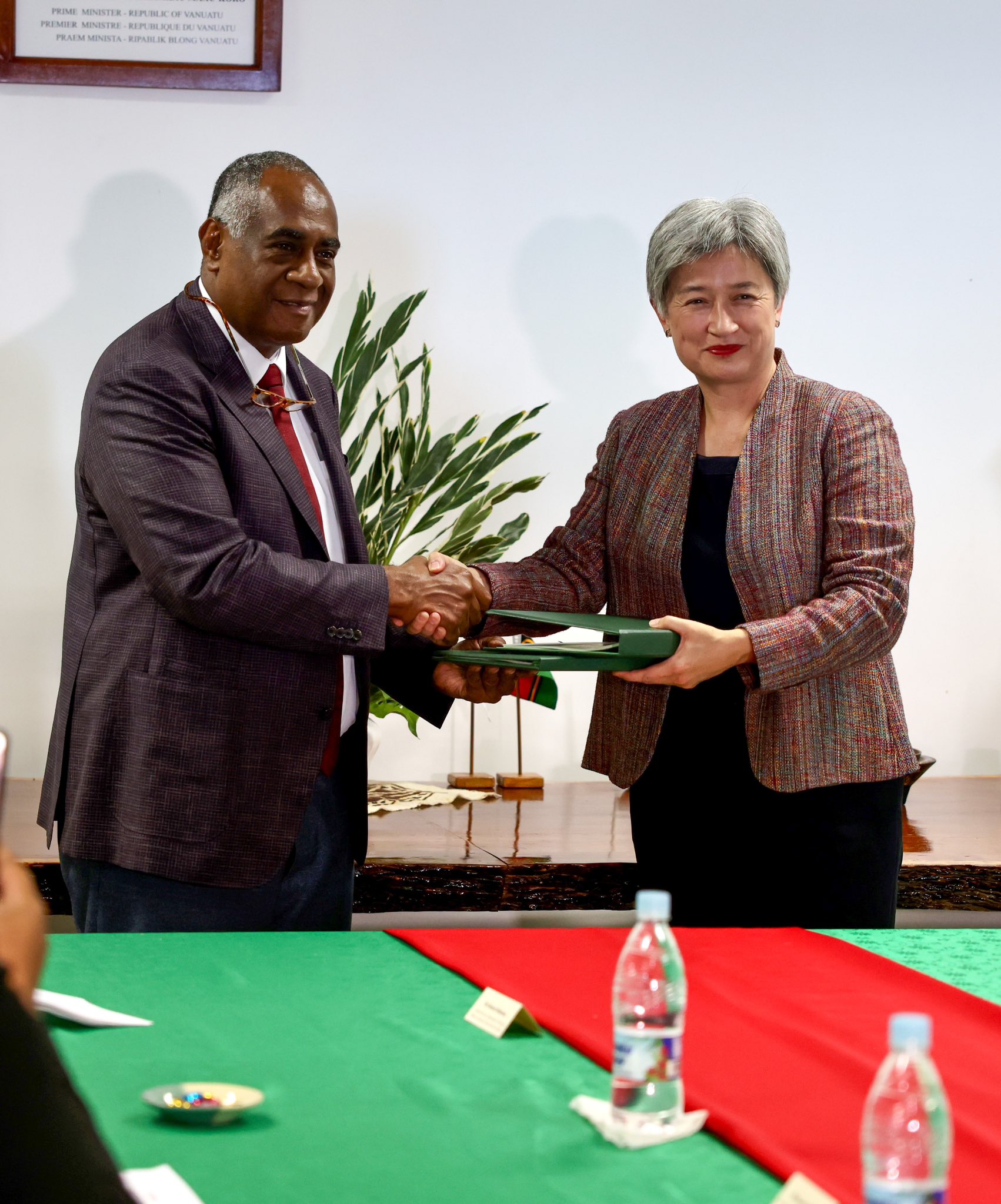 Australia and Vanuatu on Tuesday signed a new bilateral security agreement that is set to pave the way for greater military, policing and cyber security cooperation between two nations.
Foreign Minister Penny Wong and Vanuatu's Prime Minister Ishmael Kalsakau signed the pact during a meeting on the second day of the bipartisan delegation's Pacific Tour.
Addressing the media in Port Vila, Senator Wong announced the signing of a bilateral security agreement between Australia and Vanuatu that she said followed "40 years of cooperation between our security forces".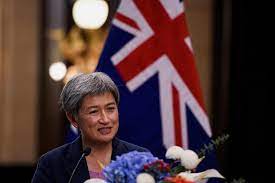 Australia, she said, was "deeply proud" to be Vanuatu's principal security partner of choice.
"As two nations committed to democracy, accountability and transparency, we will ensure that the agreement is made publicly available," Wong said.
Australia also handed over the newly redeveloped Mala Base Wharf and gifted police boat RVS Mataweli to Vanuatu as part of our long-standing maritime security cooperation.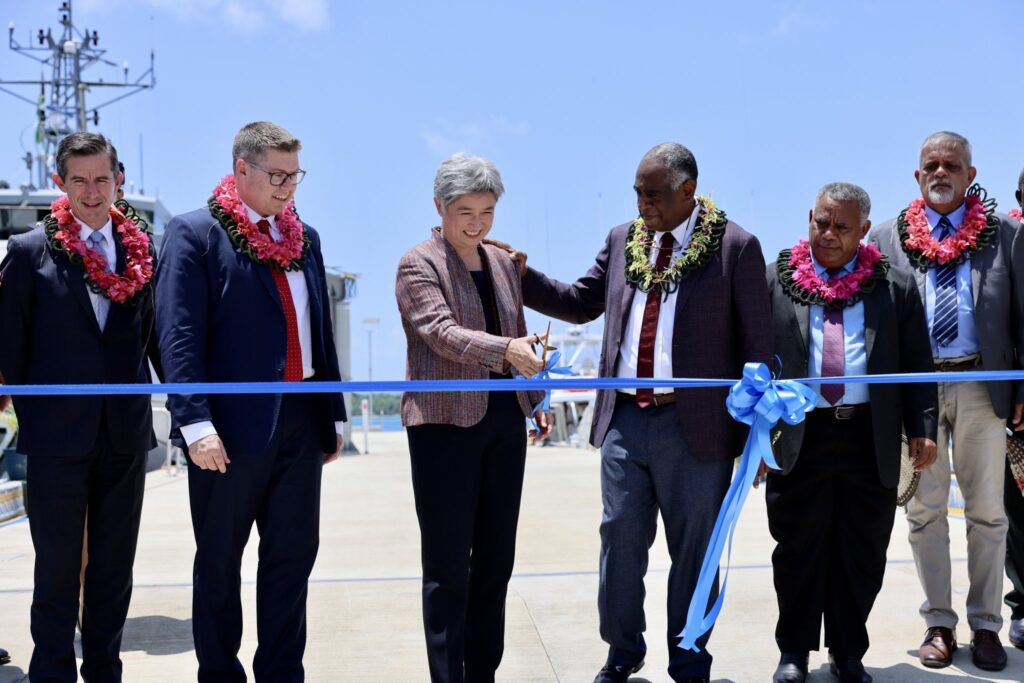 "We all have a responsibility to ensure our sovereign decisions enhance the security of all members of the Pacific," Senator Wong said after a ribbon-cutting ceremony marking the opening of a police wharf upgrade.
Australia has provided $9.8 million for this upgrade.
Australian Defence Minister Richard Marles said in the statement on Tuesday the bilateral security agreement with Vanuatu "is a practical expression of the family first approach to peace and security in our region".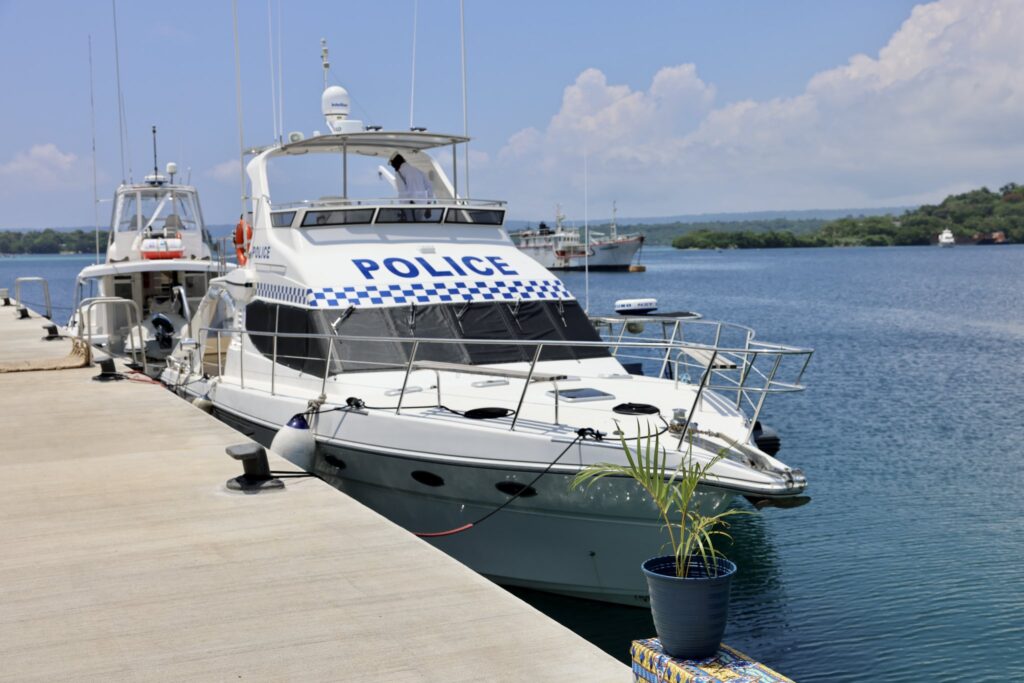 "It reflects Australia and Vanuatu's ongoing commitment to working together as members of the Pacific family to address shared security challenges," he said.
The security deal covers cooperation in humanitarian assistance and disaster relief, policing, defence, border security, environment and resource security, cyber security and maritime and aviation safety and security, the statement said.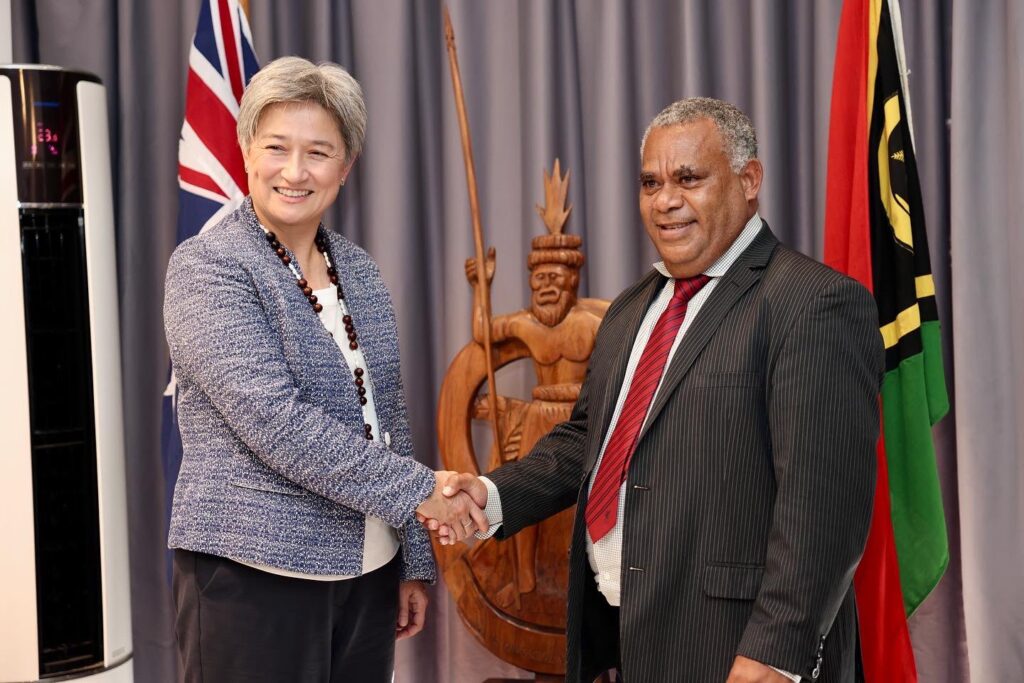 Asked whether Australia was pursuing further security treaties with Pacific nations, Senator Wong said security was a shared responsibility among members of the Pacific family.
"Decisions about how a country wishes to engage with us, what level of co-operation, what priorities that country in particular has, are issues for that sovereign nation," she said.
"We as Australia come to that discussion … with mutual respect. We come to it with a recognition that we are equal partners."
Vanuatu's Prime Minister Ishmael Kalsakau said the agreement was the "embodiment" of his country's relationship with Australia.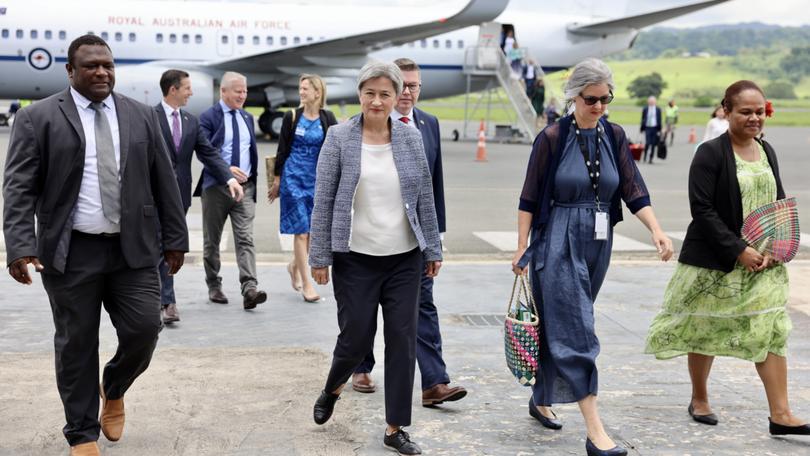 Opposition foreign affairs spokesman Simon Birmingham, travelling to the Pacific as part of a bipartisan delegation, backed the treaty.
"This agreement cements our close partnership and should guarantee our continued security co-operation into the future," he said.