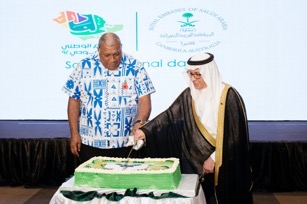 The non-resident Ambassador of Kingdom of Saudi Arabia to Fiji, H.E Mesaad bin Ibrahim Al-Sulaim held the first official reception in the Fijian capital, Suva, on the occasion of 92nd National Day of Saudi Arabia at the Grand Pacific Hotel on Tuesday night.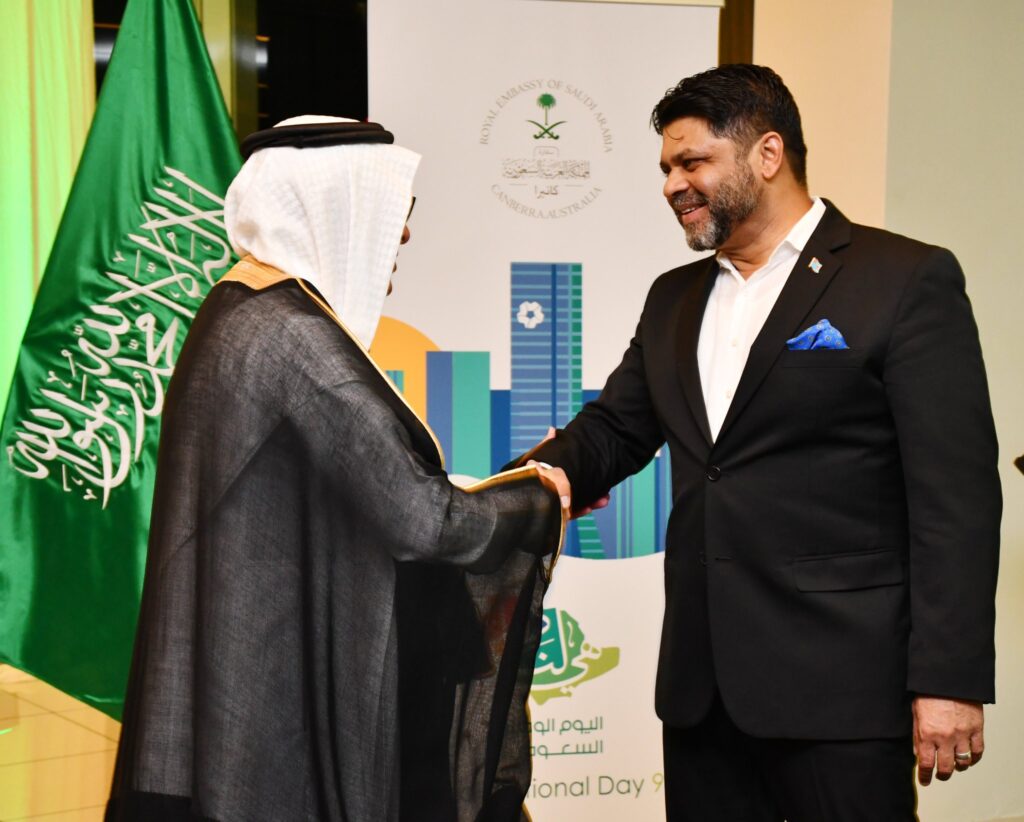 President of the Republic of Fiji, Ratu Wiliame M. Katonivere, Acting Prime Minister Aiyaz Syed Khaiyum, Speaker of Fijian Parliament, Ministers, Government representatives and members of the diplomatic corps also attended the reception.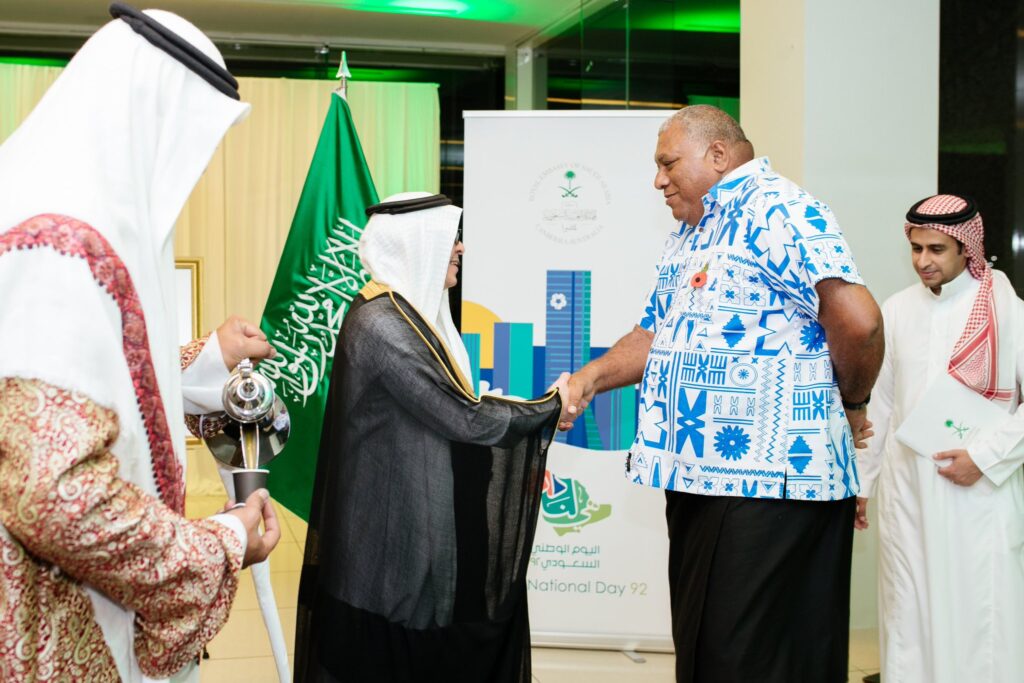 Ambassador Mesaad bin Ibrahim Al-Sulaim and other Saudi officials received the distinguished guests who greeted the Ambassador on Natioal Day.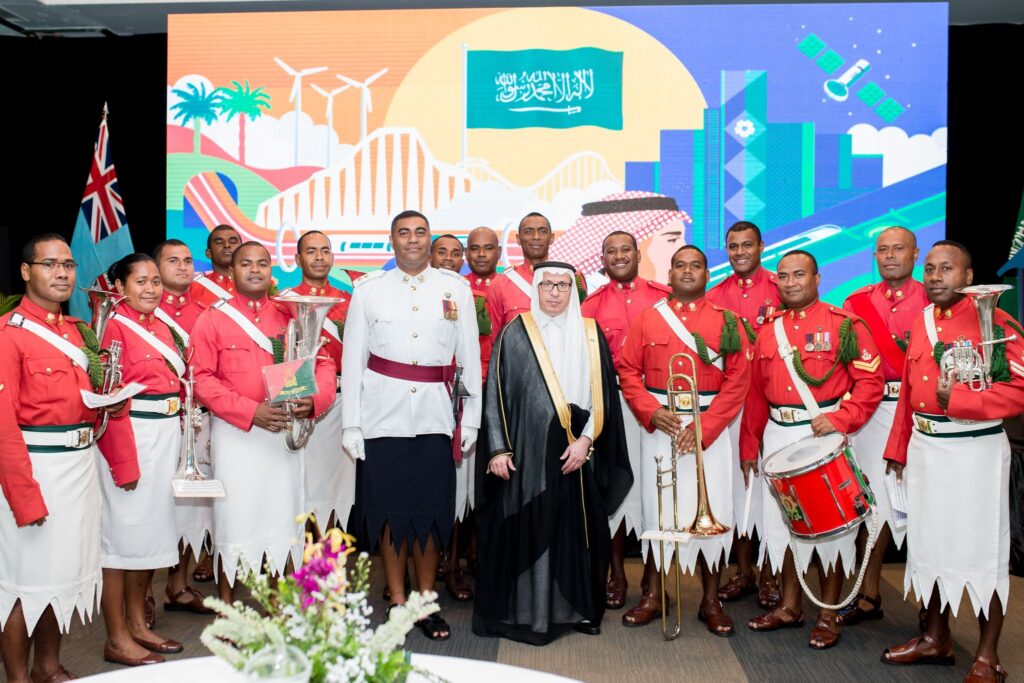 At the beginning of the ceremony, Kingdom's royal anthem and the official anthem of Republic of Fiji were played by a band dressed in traditional dresses.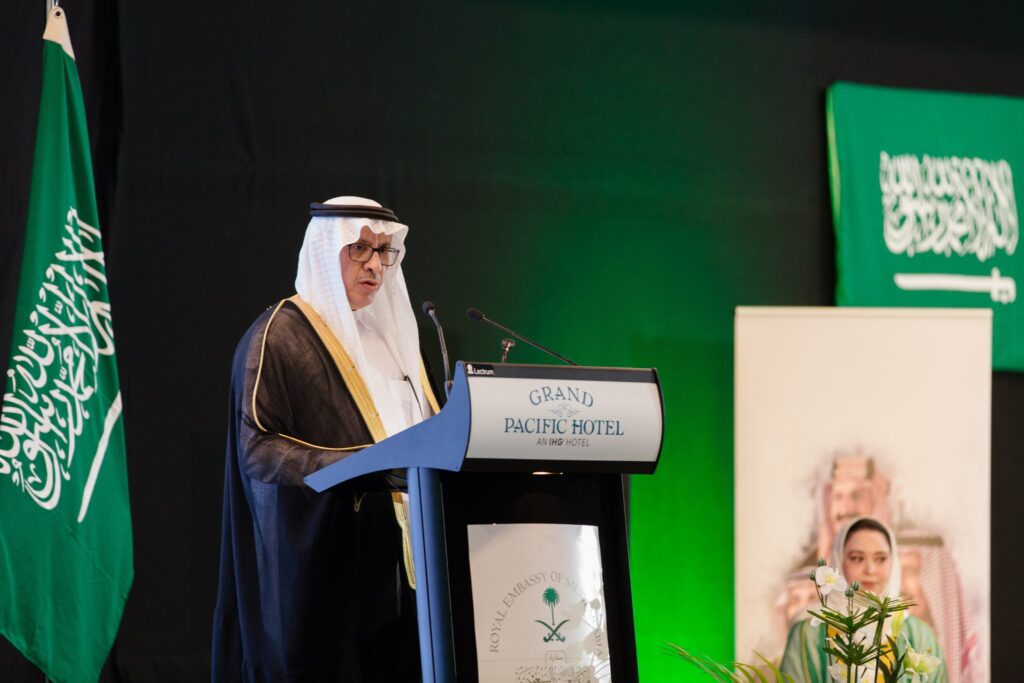 Ambassador Mesaad bin Ibrahim Al-Sulaim while addressing the reception highlighted the Kingdom's march throughout its history until the current prosperous era of Custodian of the Two Holy Mosques King Salman bin Abdulaziz Al Saud and Crown Prince Mohammed bin Salman.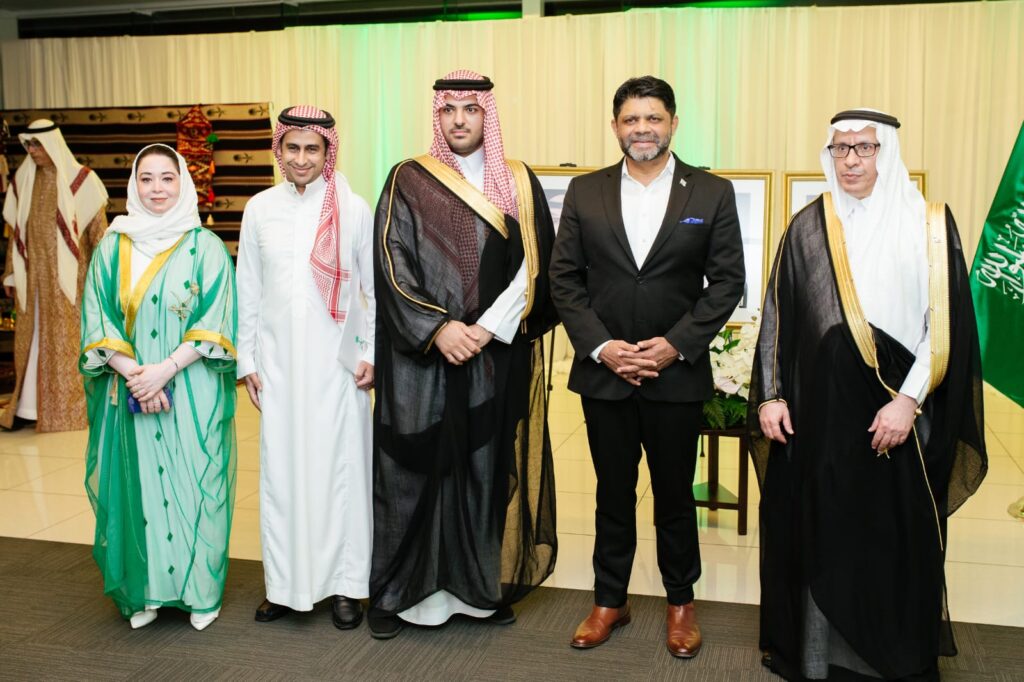 He also spoke about the Kingdom's Vision 2030 and its achievements in various domains.
Ambassador Mesaad appreciated the fact that the Kingdom of Saudi Arabia and Fiji relations are getting stronger since the establishment of diplomatic relations between the two countries in 2015.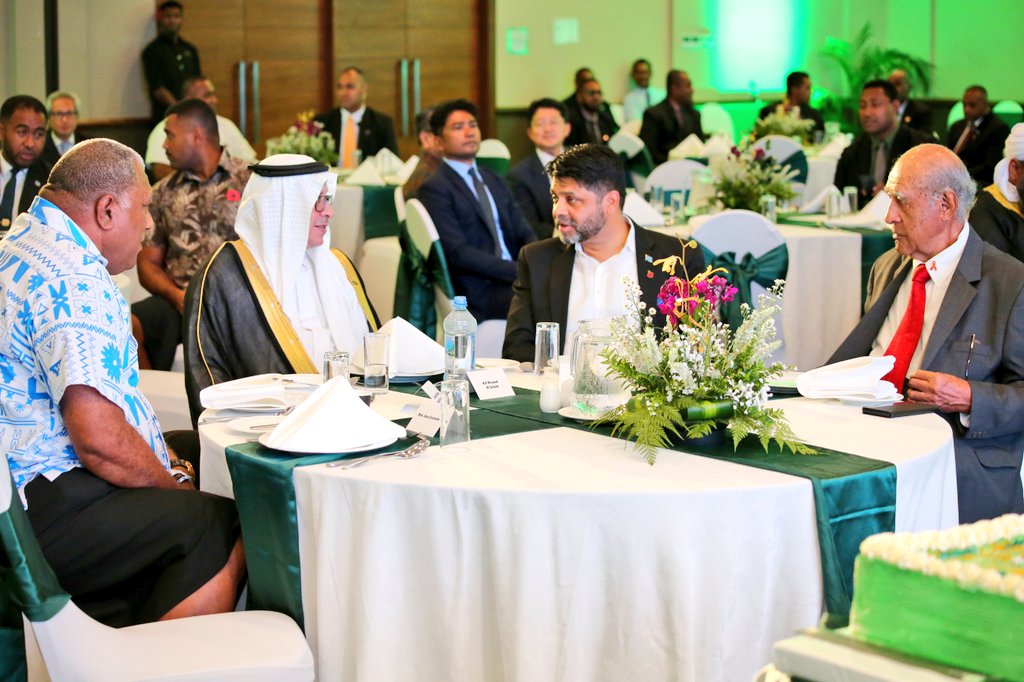 Saudi Ambassador had visited Fiji in February this year to build the friendly relations between the two countries.
The guests were entertained with traditional Saudi cuisines.