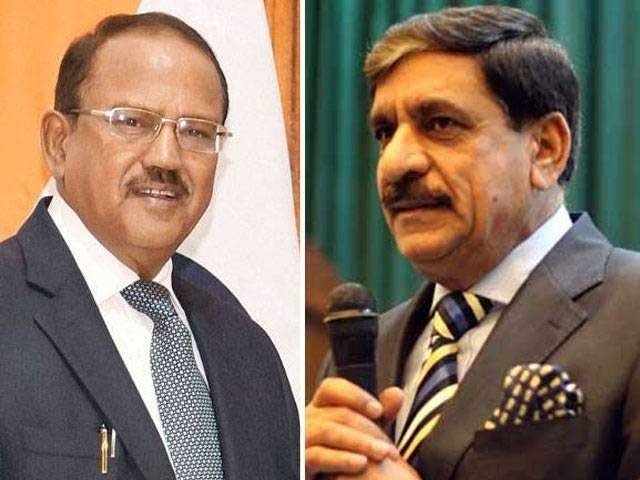 Amid festering ties between two arch rivals, National Security Adviser of India Ajit Doval met his Pakistani counterpart, Lt. Gen. Nasir Khan Janjua, in Bangkok on December 26, media reports suggested.
"The meeting took place in Bangkok, following previous such interactions", The Hindu quoted the diplomatic sources in New Dehli although foreign ministries of both countries were tight lipped to confirm or deny the reported meeting.
"The December 26 meeting between Ajit Doval and his Pakistani counterpart Lt General Nasir Khan Janjua (retd) took place at a 'neutral venue' in the Thai capital. The venue and date of the meeting had been decided between the two sides earlier this month, and it was, as sources described it, a "pre-scheduled meeting", Indian Express quoted the sources.
The Hindu has learnt that the two NSAs have maintained regular contact since they first met to defuse tension in December 2015. In December 2015, the two NSAs, along with the two foreign secretaries, had met, again in Bangkok, which was not revealed till after the meeting. That was followed, within days, by Prime Minister Narendra Modi's surprise stop-over in Lahore.
Indian Express reported that Tuesday's meeting in Bangkok, which is believed to have lasted more than two hours, was kept under wraps, but it is believed that the Indian NSA raised the issue of alleged infiltration of militants into Indian administrated Kashmir from across the Line of Control (LoC) whereas Janjua is believed to have raised the issue of unrest in Indian held Kashmir, besides alleged targeting of civilians in villages along the LoC in Pakistan administrated Kashmir