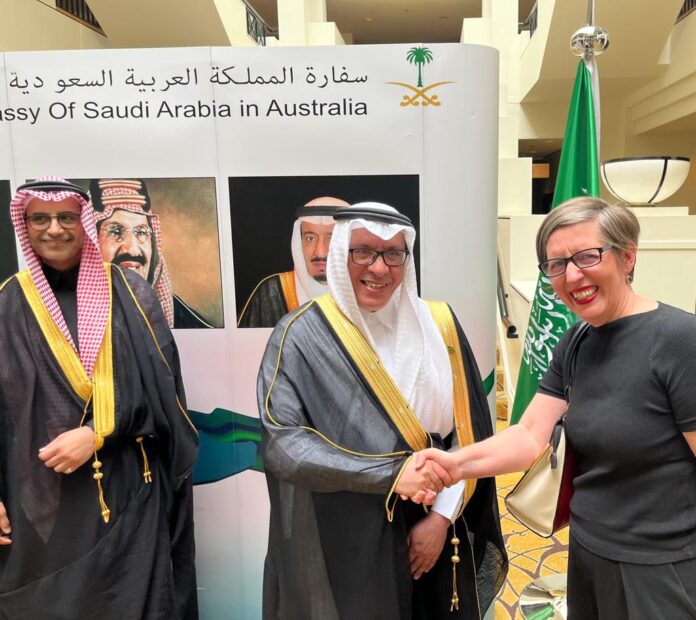 To mark Saudi Arabia's 92nd National Day, Saudi Arabia's Ambassador to Australia, H.E Mesaad bin Ibrahim Al-Sulaim held a reception at Hyatt Hotel in Canberra.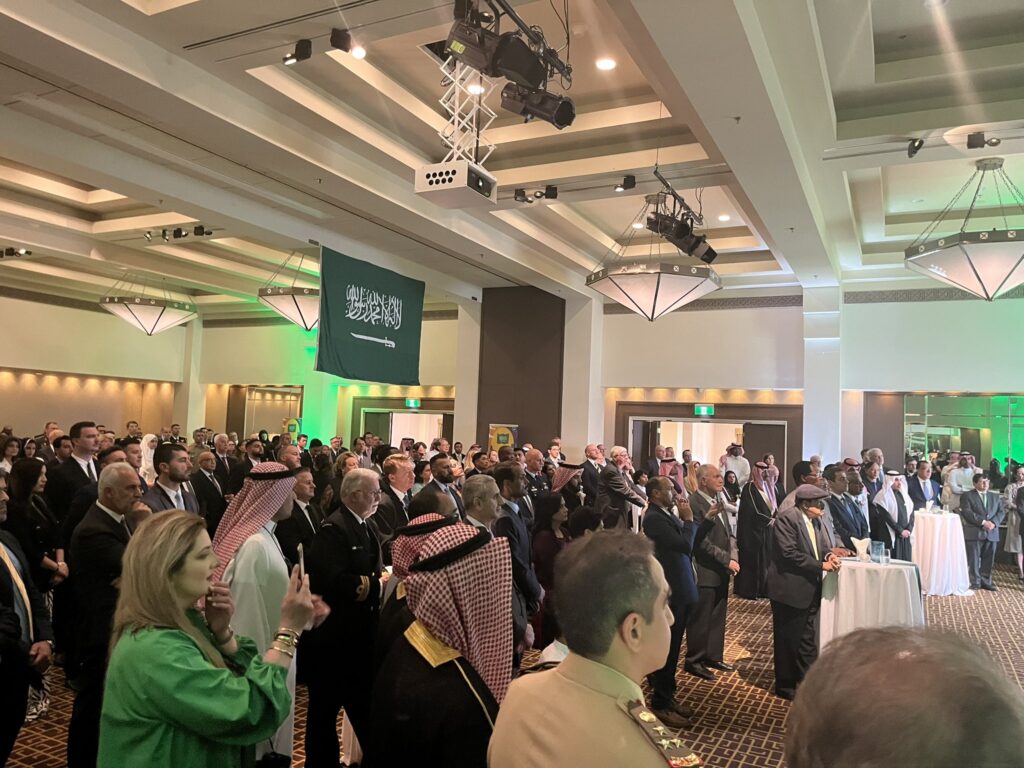 The reception was attended by the Acting Chief of Protocol at Department of Foreign Affairs and Trade, Sophie Knight, number of senior political and parliamentary figures, officials from DFAT and representatives of other Australian ministries, as well as ambassadors and High Commissioners accredited to Australia, representatives of Arab and Islamic associations and centres in Australia, academics from Australian universities and Saudi scholarship students.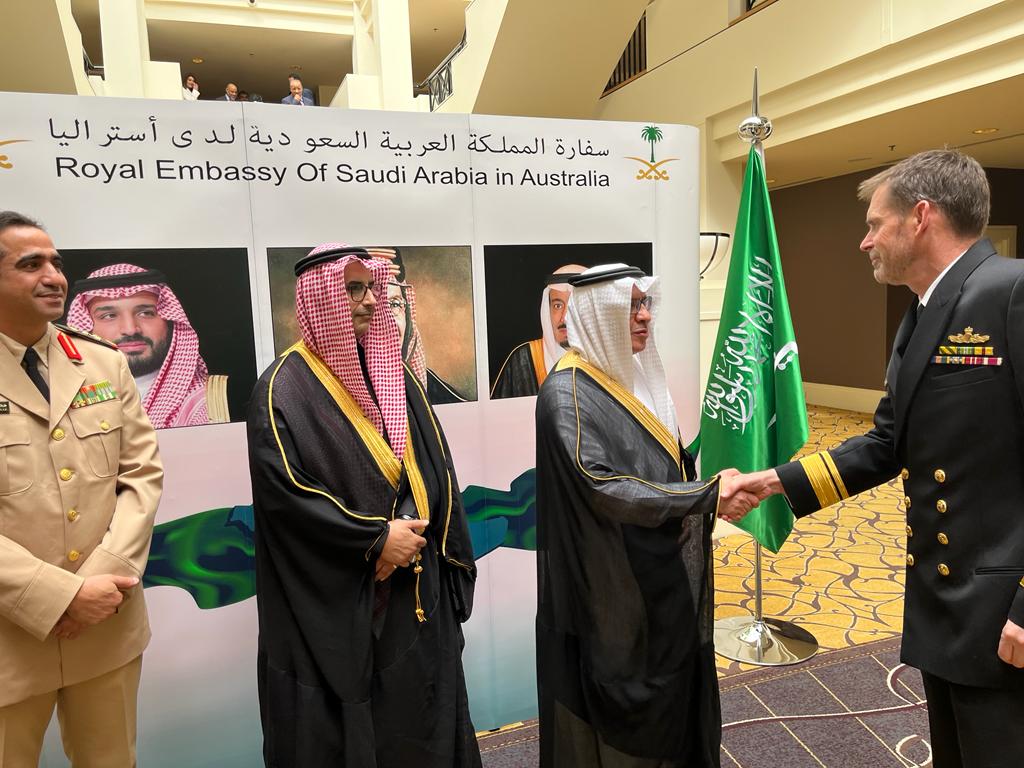 The guests were received by Ambassador Mesaad bin Ibrahim Al-Sulaim, Deputy Head of Mission Abdullah Nasser F Al Sharif, Defence Attaché Brigadier Talal H A Alassaf.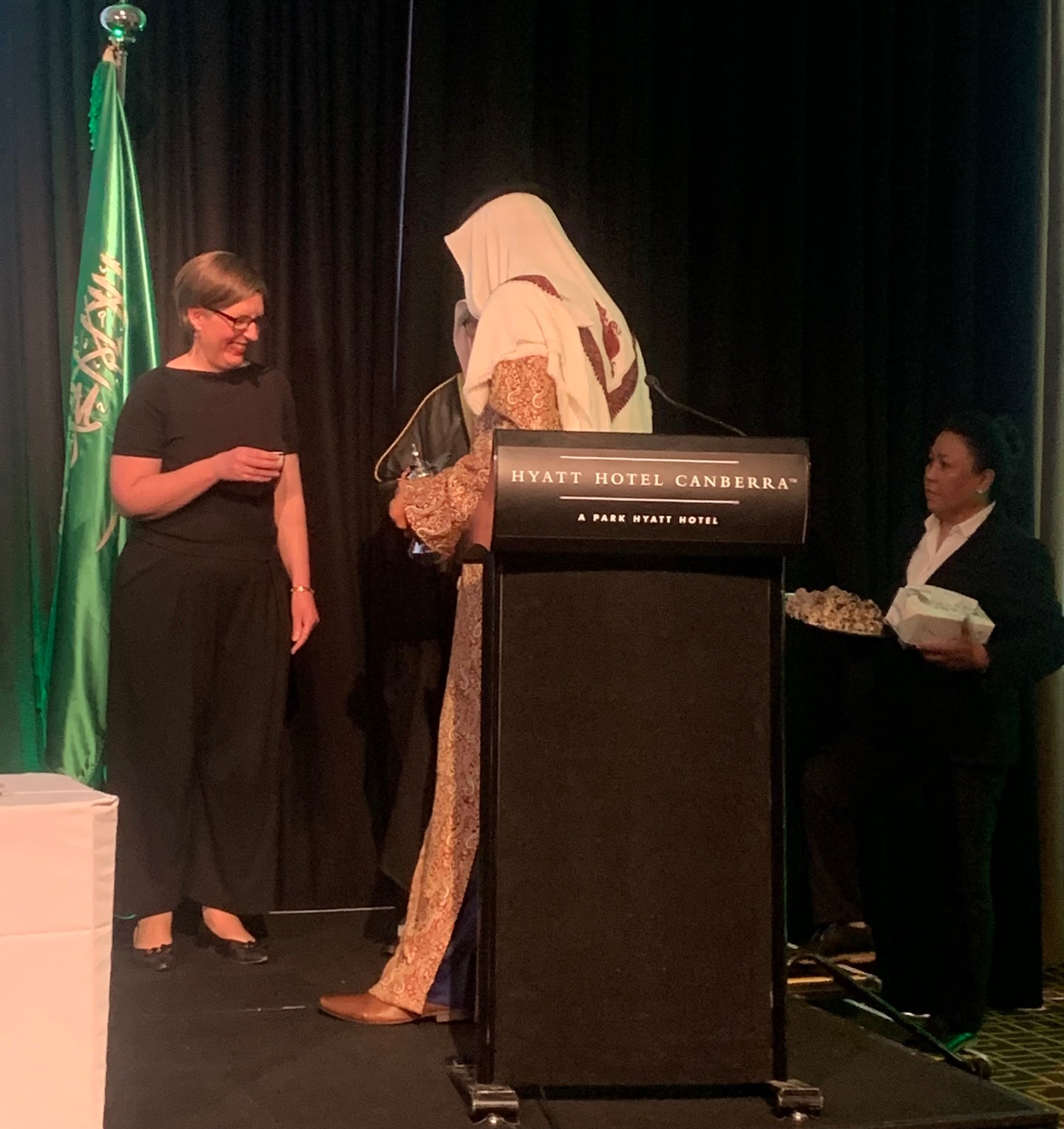 The ceremony started with the presentation of traditional Saudi coffee and sweets to Acting Chief of Protocol and Saudi Ambassador. Then Kingdom's royal anthem and the official anthem of Australia were played followed by exchange of greetings.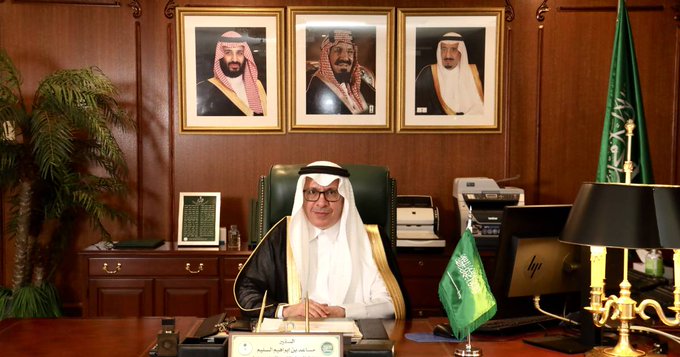 Ambassador Mesaad bin Ibrahim Al-Sulaim in a pre-recorded speech highlighted the Kingdom's march throughout its history until the current prosperous era of Custodian of the Two Holy Mosques King Salman bin Abdulaziz Al Saud and Crown Prince Mohammed bin Salman.
He praised the achievements of the Kingdom's Vision 2030 in the economic, investment and development, and emphasizing the importance of the Saudi Arabia relationship with Australia.
Ambassador Mesaad highlighted that the Kingdom of Saudi Arabia and Australia have had strong relations since the signing of the protocol to establish diplomatic relations between the two countries in 1974.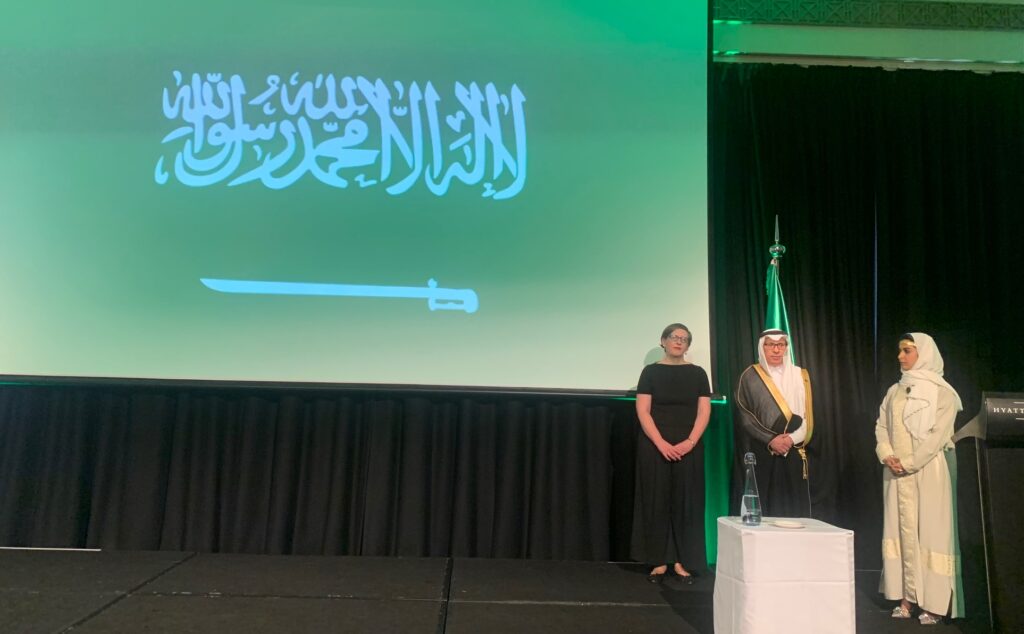 These relations have strengthened over time. Since the establishment of diplomatic relations to present, several high-level visits and important meetings have taken place, which culminated in the signing of more than 13 bilateral agreements. Those support further cooperation and sharing of experiences in areas of common interest.
He said Saudi Arabia is one of Australia's major markets in the Middle East, and around 4,500 Saudi students are enrolled in Australian universities and colleges.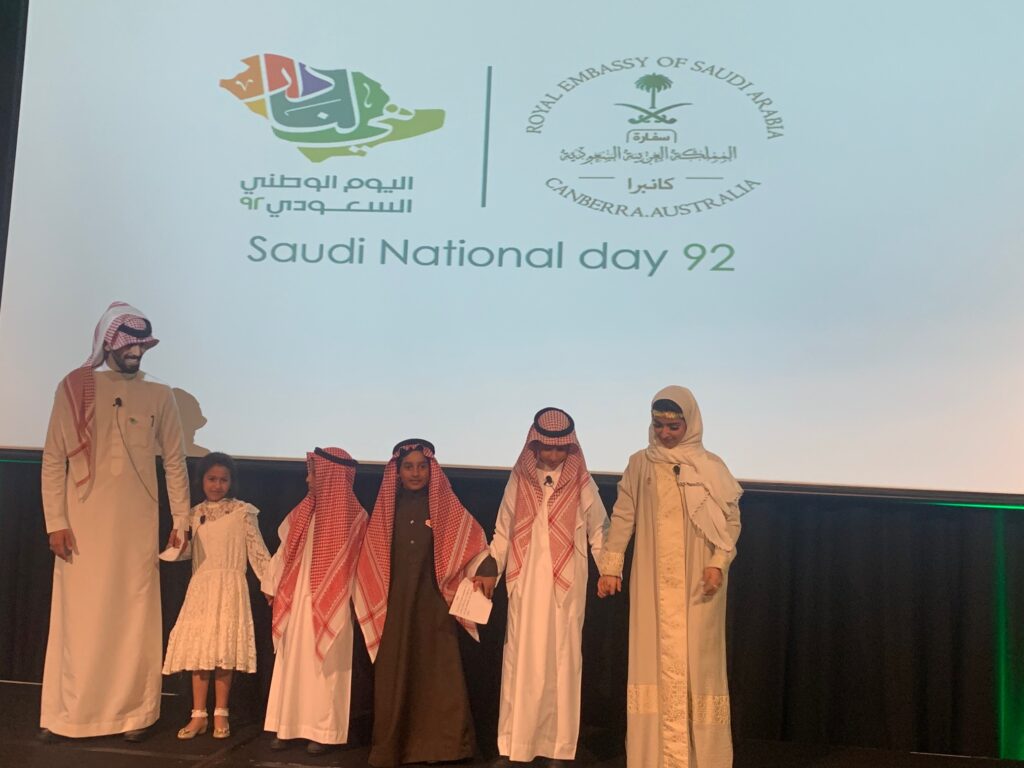 The growing number of Saudi students in Australian universities has strengthened people-to-people links. This expanding educational relationship is reflected in the Memorandum of Higher Education Cooperation between the two countries.
Besides, there are other growing people-to-people links. Many tourists from Saudi Arabia visit Australia each year, while many Australian citizens work in Saudi Arabia, mainly in health, education, and other specialist areas.
The ceremony included a visual presentation on bilateral relations, the development of urban and economic renaissance in Saudi Arabia, joint investments, and contribution to new projects included in the Kingdom's Vision 2030.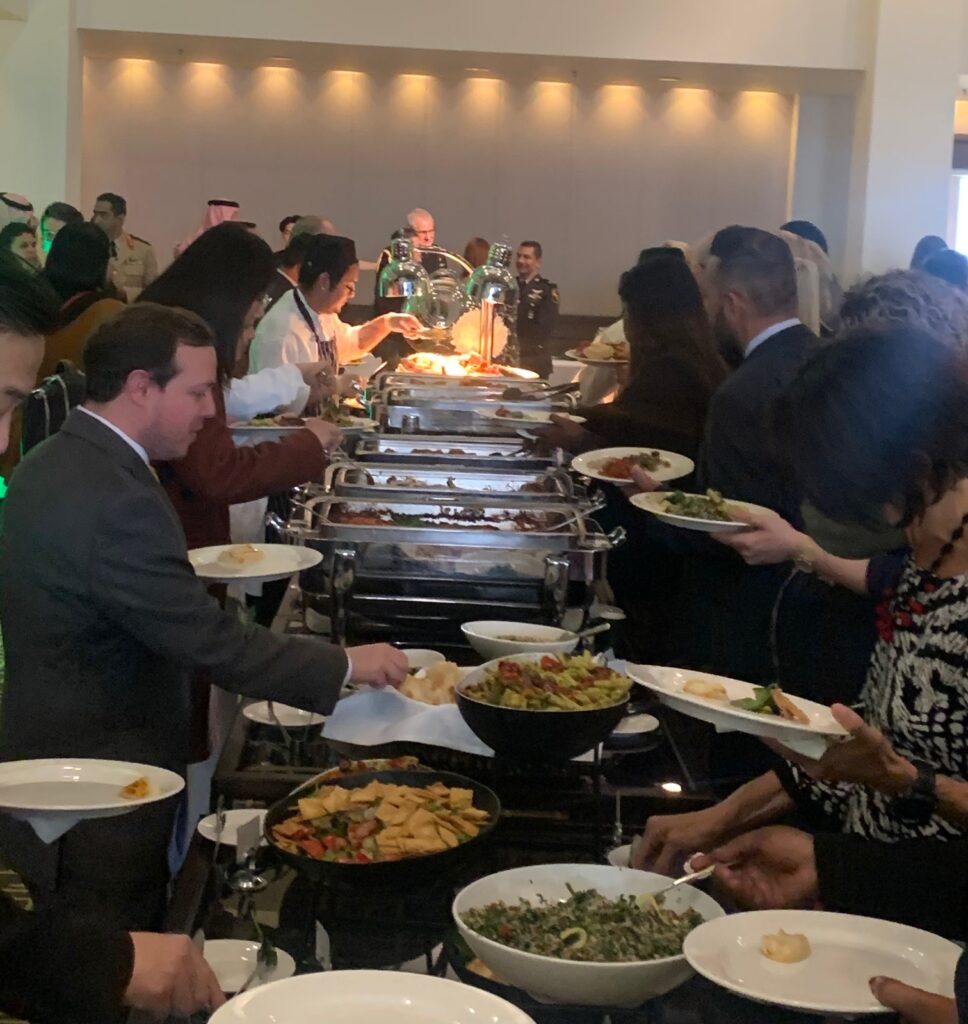 The guests were entertained with traditional Saudi cuisines and sweets.