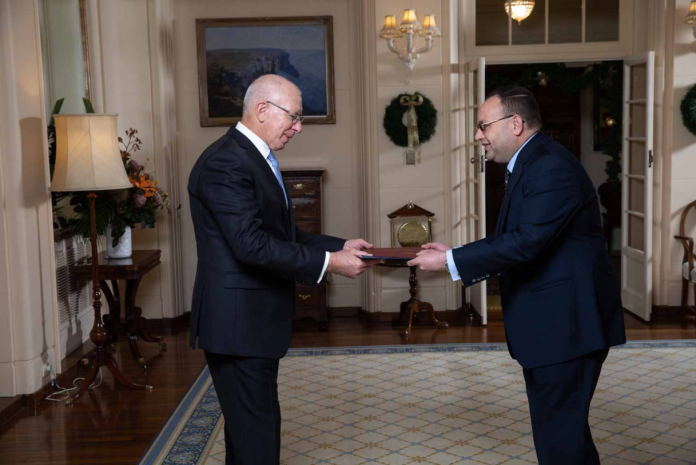 Newly appointed Ambassador of Arab Republic of Egypt Mr. Mahmoud Gamal El Din Zayed has presented Letters of Credence to the Governor-General of the Commonwealth of Australia, David Hurly.
The ceremony which was held at the Government House on December 12, 2019 was also attended by Mrs. Aliaa Hamdi Hassan, Counsellor of Egypt Embassy and officials of Department of Foreign Affairs and Trade (DFAT).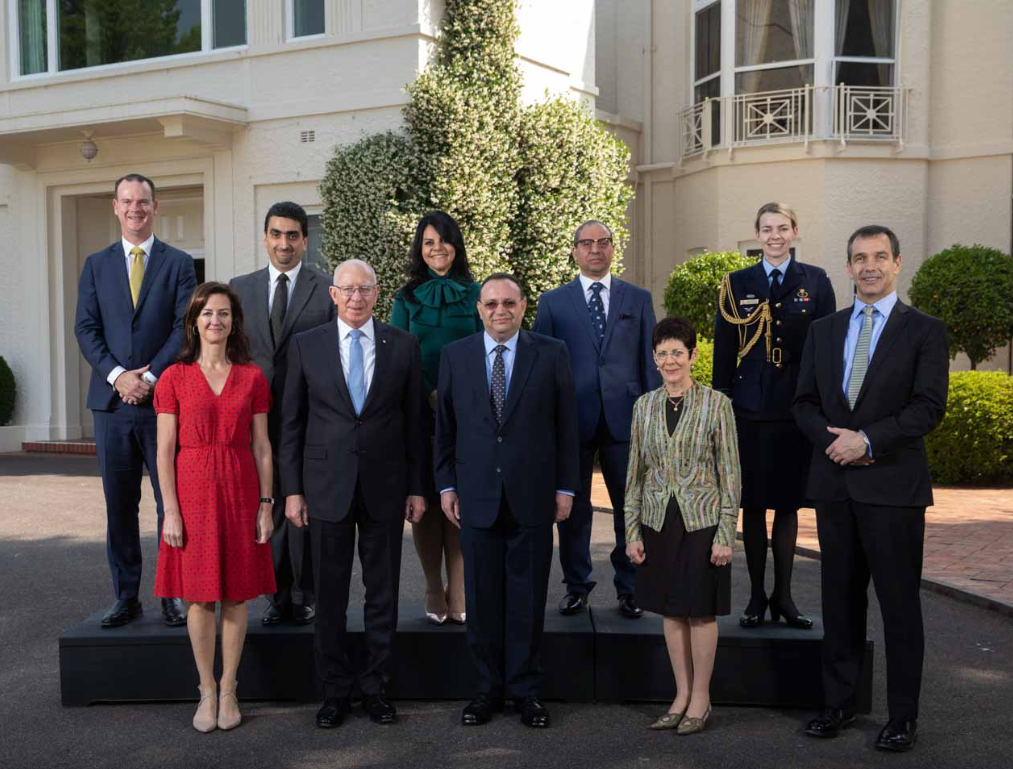 Following the presentation of credentials Ambassador Mehmud Gamal had a one to one meeting with the Governor- General and conveyed warm greetings from the President and peoples of Egypt to the Governor-General.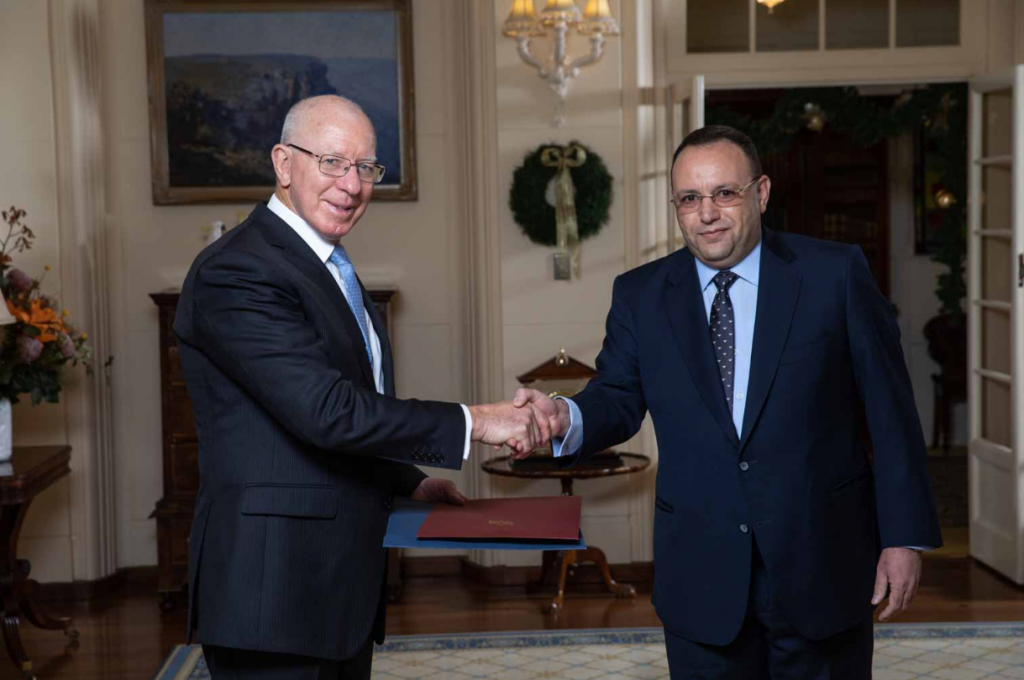 Egyptian Ambassador expressed his keen interest in further enhancing the friendly relations and close cooperation between the two countries to new heights.
While congratulating the Ambassador Gamal, the Governor-General wished him success in his new assignment and warmly recalled the longstanding bilateral relations between the two countries.