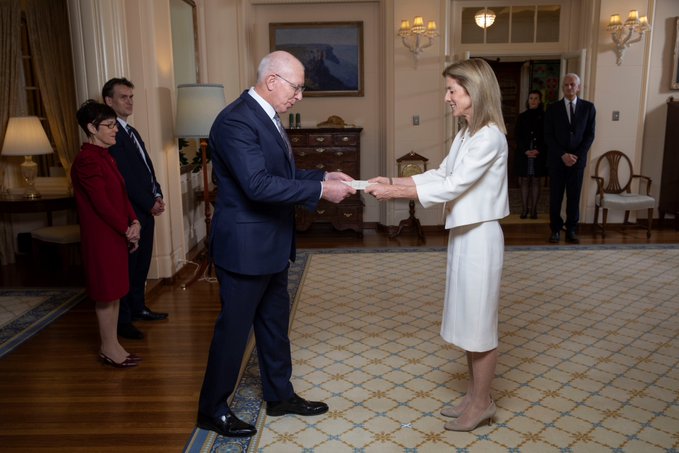 United States Ambassador to Australia Caroline Kennedy Monday assumes her responsibilites after presenting her credentials to the Governor General at Government House, Canberra.
The Governor General warmly welcome the new US Ambassador in Australia and expressed hope that closest relations between the two strategic partners will futher strengthen during her tenure.
Ambassador Caroline Kennedy is meeing with Prime Minister Anthony Albanese on Wednesday and will discuss blateral ties including AUKUS agreement and situation in Pacific.
"I'm really looking forward to meeting the Prime Minister, I haven't met him yet. I know he had a great meeting with President Biden. So, I'm looking to follow up on that and see what best I can do to advance our shared goals", she told journalists at the embassy after attending a welcome ceremony.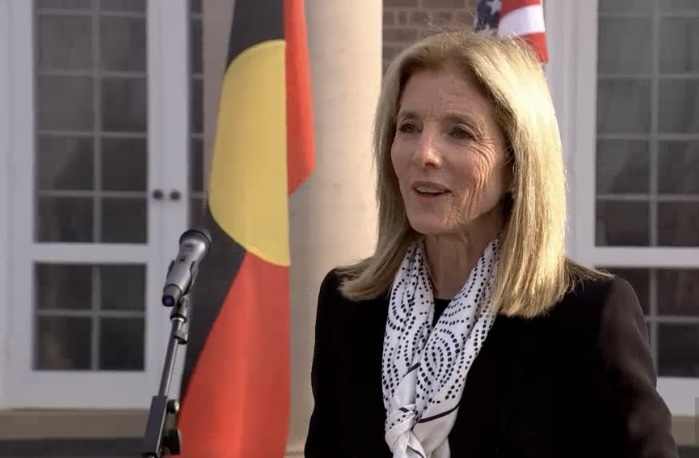 New US Ambassador Ambassador is travelling to the Solomon Islands on Wednesday next week along with US Deputy Secretary of State Wendy Sherman — to mark the 80th anniversary of the Battle of Guadalcanal.
Ambassador Kennedy avoided to share the details of her trip to Solomon Islands when asked about the visit.
"I'm sure there will be many announcements to come in many areas, but I think that maybe we'll take this up next week", she said.
On a question about AUKUS, she said that it is a really significant partnership between three of the closest allies which includes submarines as well, but other areas of cooperation that I think will provide great benefits to all our countries.
"There are many announcements that are going to be coming in the coming weeks. So, I think that's best to let those unfold and then maybe we can talk about them as they do", she added.
She said that United States and Australia are the closest of allies and we are global partners working for peace and stability, health, security, and economic prosperity and opportunity in this region and beyond.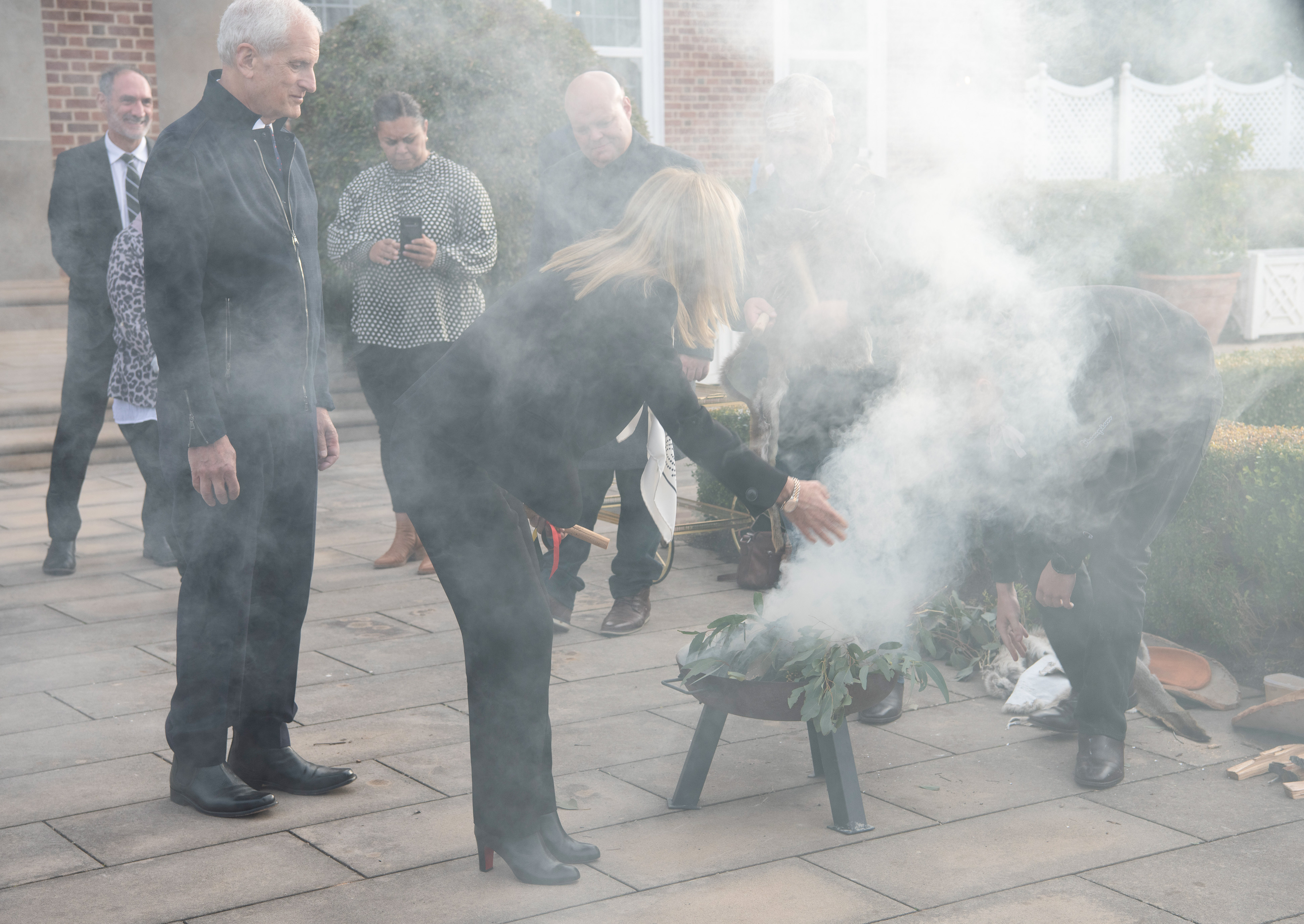 Earlier, Ambassador Kennedy's attended the welcome smoking ceremony at the US embassy with local Elders from the Ngunnawal people.
The ambassador walked through the smoke along with dozens of US embassy staff members and also spoke with Ngunnawal elders.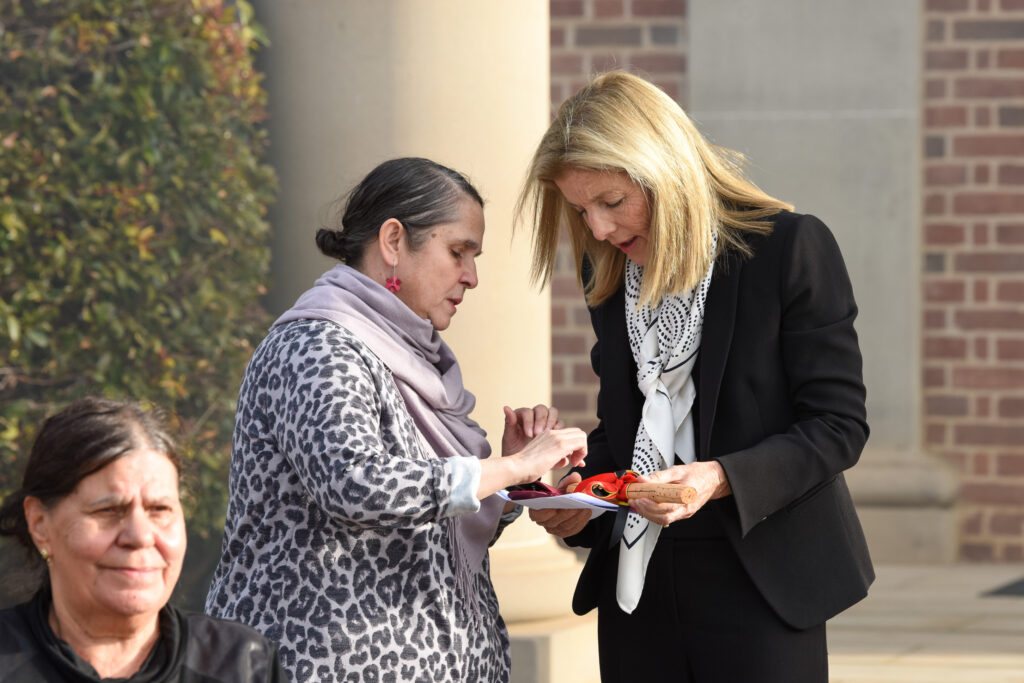 "You here represent the oldest civilization on earth, and I think that the traditions and values and cultures that you have passed on and are passing on really have so much to teach the rest of us as we seek to reconcile our differences in this fractured world and face the great challenge of caring for our environment", she remarked.