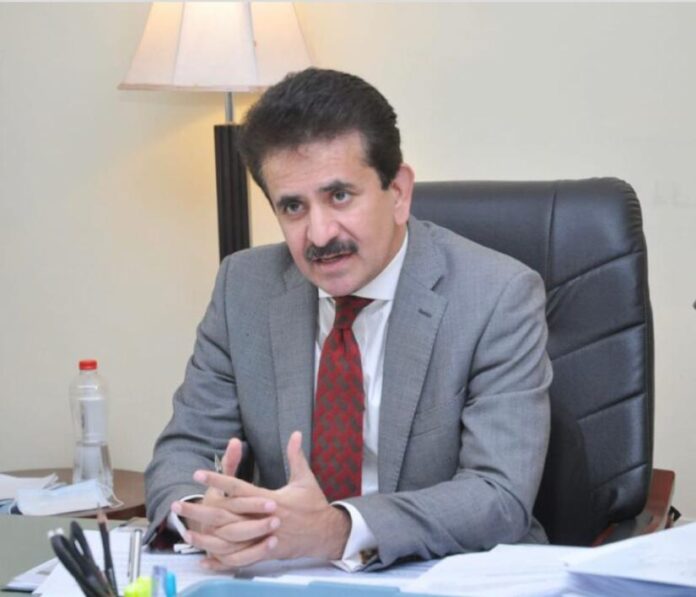 Thousands of miles geographical distance becomes irrelevant when nations enjoy friendly and cooperative relations based on historical linkages and shared interests. Over hundred thousand strong and active Pakistani community and ten-fold increase in bilateral trade in a decade speaks high volume of Pakistan-Australia mutual beneficial strong relations, said Zahid Hafeez Chaudhari, High Commissioner for Pakistan to Commonwealth of Australia in an exclusive interview to Vibe Media in his office in Canberra.
Mr Chaudhari sees enormous opportunities for both sides in this important relationship to expand mutually beneficial cooperation between two countries as Pakistan is looking forward to engage Australia eloquently.
"In our international relations, Pakistan does not believe in a zero-sum mentality. We believe in enhancing mutually beneficial cooperation with all countries in our immediate neighbourhood as well as in the region and beyond", he said.
He emphasized that both Pakistan and Australia should not see each other through the prism of a third country as enough potential exist for our bilateral relations to stand, survive, and flourish on their own.
Australia established diplomatic ties soon after Pakistan's Independence and 2022 marks 75 years of Pakistan's Independence as well as of the establishment of diplomatic ties with Australia.
"For the past 75 years, cooperation between the two countries has expanded in multiple areas including economy, trade, agriculture, education, science and technology, sports, climate change and defence and security", Hafeez Chaudhari said.
The number of Pakistani Diaspora in Australia has grown significantly in both number and influence. Today, around 100,000 Pakistani Australians serve as a strong bridge between the two countries. In addition, over 13,000 Pakistani students also enrolled in various universities across Australia.
There are multiple institutional platforms aimed at enhancing cooperation between Pakistan and Australia including bilateral Political Consultations; Joint Trade Committee (JTC); Joint Working Group on Border Management and Transnational Crime; Defence and Security Talks; 1.5 Security Dialogue and Pakistan Australia Parliamentary Friendship Groups.
"Both Pakistan and Australia are important to each other in bilateral as well as multilateral contexts. There is a common desire to further strengthen this important relationship and working closely with each other to advance our common objective of peace and development.", Pakistan High Commissioner remarked.
Referring bilateral consultations and working closely at the multilateral fora, he lauded that both countries support each other's candidatures at key international organizations.
He praised Australia for her support on Pakistan's principled position at the Financial Action Task Force (FATF) that it is a technical forum, which should not be allowed to be politicized by any country.
The two countries also work closely with each other on many regional issues including Afghanistan.
Pakistani envoy is actively pursuing strengthening cooperation in all areas of mutual interest since his arrival last year.
"I am working on enhancing cooperation particularly in trade and investment; agriculture; energy; education; tourism; defence and security and climate change", Zahid Hafeez Chaudhari said.
Advocating to increase people to people contacts, he called for active role of Parliaments of both the countries to augment relations.
"As Australia's new Parliament is commencing on July 26, soon after Pakistan Australia Parliamentary Friendship group will be formed and a virtual meeting between Parliamentary Friendship groups of Pakistan and Australia will be arranged later this year", he said.
Pakistan and Australia enjoy strong and historic defence and security relations. In 1912 first Australian Army officer attended the course in Command and Staff College, Quetta. Since then, both Pakistani and Australian Defence Forces personnel have been regularly attending training courses in each other defence institutions.
Pakistan High Commissioner told Vibe Media that to enhance Defence and Security Cooperation, there are multiple institutional mechanisms available including Counter Insurgency (COIN) Cooperation, Counter IED Cooperation, Defence and Security Talks and 1.5 Track Security Dialogue.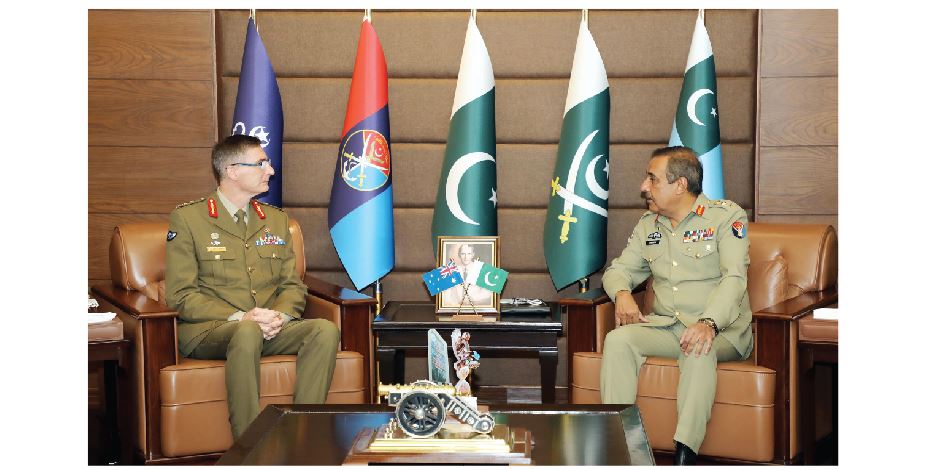 The 11th Round of Pakistan – Australia, Defence and Security Talks and 8th Round of 1.5 Track Security Dialogue held in Pakistan early this year where Chief of Defence Forces Australia, General Angus J. Campbell led Australian defence delegation.
Trade between Pakistan and Australia has grown ten-fold in as many years. From less than US$ 100 million in 2011 reaches to around US$ 1 billion last year. Several Australian companies are involved in investment and joint ventures in Pakistan as well.
But Pakistan's High Commissioner was not satisfied with the current volume of trade and investment terming it far below from its true potential.
"Our economies rather than competing with each other actually complement each other. Pakistan exports what Australia needs including products such as textiles, sports goods, surgical instruments as well as IT related products and services whereas Australia exports products such as fertilizers, iron and steel products, wood products, pulses and minerals that we need", he commented.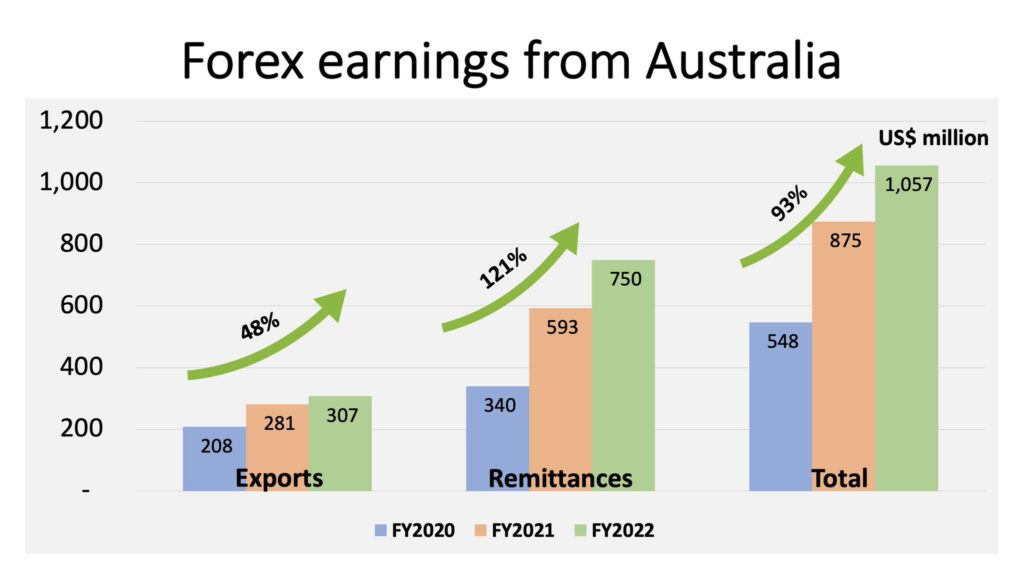 Mr Chaudhari called on Aussie investors to come forward and invest as Pakistan offers vast economic and commercial opportunities, with a growing consumer market of over 220 million people; growing middle class; and a young and vibrant population.
"Being at the crossroads of South and Central Asia and the Middle East, Pakistan is fast becoming a hub for energy, trade, investment and connectivity in the region", he argued.
Pakistan offers one of the most investor-friendly investment regimes in the region. All sectors of the economy are open for private investment allows foreign investors to invest in all areas of the economy without the requirement of a local partner.
"Government of Pakistan has taken number of steps to improve the ease of doing business in the country. Start-up eco-system is booming. During the past 18 months, tech start-ups in Pakistan have raised more than half a billion dollars", the envoy mentioned.
The venture capitalists from around the world including the United States, Singapore, UK, and Dubai are all looking at Pakistan with great interest. At present, there are around 22 Australian companies involved in investment and joint ventures in Pakistan.
Love for cricket is a common passion which connects both nations. Australian Cricket team recently visited Pakistan and enjoyed historic welcome and traditional hospitality.
"We are looking forward to Pakistan team visit to Australia later this year", Mr Chaudhari said.
Regarding Pakistani community challenges and Pakistani students visa issues, Pakistan High Commissioner assured the community that Pakistani missions in Australia are at their disposal serving at their best.
"I have raised Pakistani students visa issues with relevant Australian authorities, and we are actively working to bring more Pakistani students in Australian institutions", he said.