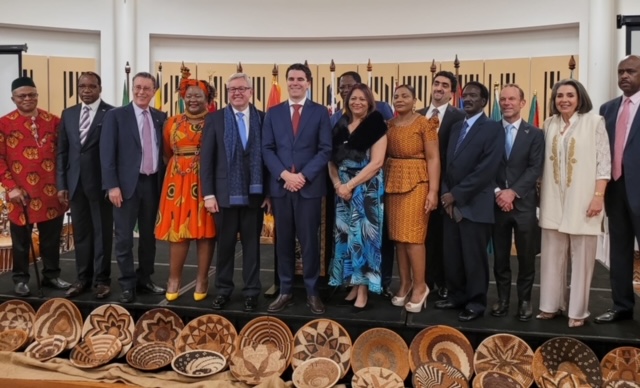 Heads of diplomatic missions of African countries in Federal Capital on July 7 hosted a reception to commemorate the foundation of the  Organisation of African Unity, today known as the African Union and showcased the best of African culture, talent and diversity.
Assistant minister of Foreign Affairs, Tim Watts, MP, was the Guest of honour who chaired the opening ceremony with Marthinus Van Schalkwyk, dean of the African Diplomatic Group and High Commissioner of South Africa.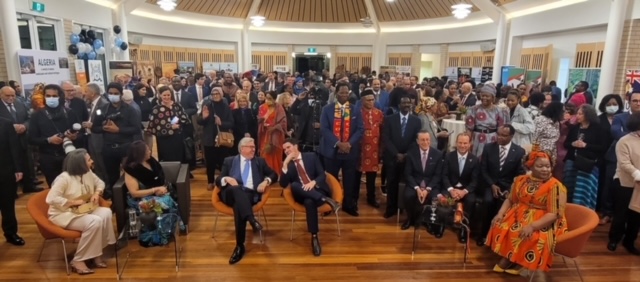 Besides the heads & diplomats of diplomatic missions of African countries, members of the Diplomatic Corps in federal capital, members of Parliament, DFAT officials, African Diaspora in Australia, journalists and prominent people from all walks of life attended the mega event.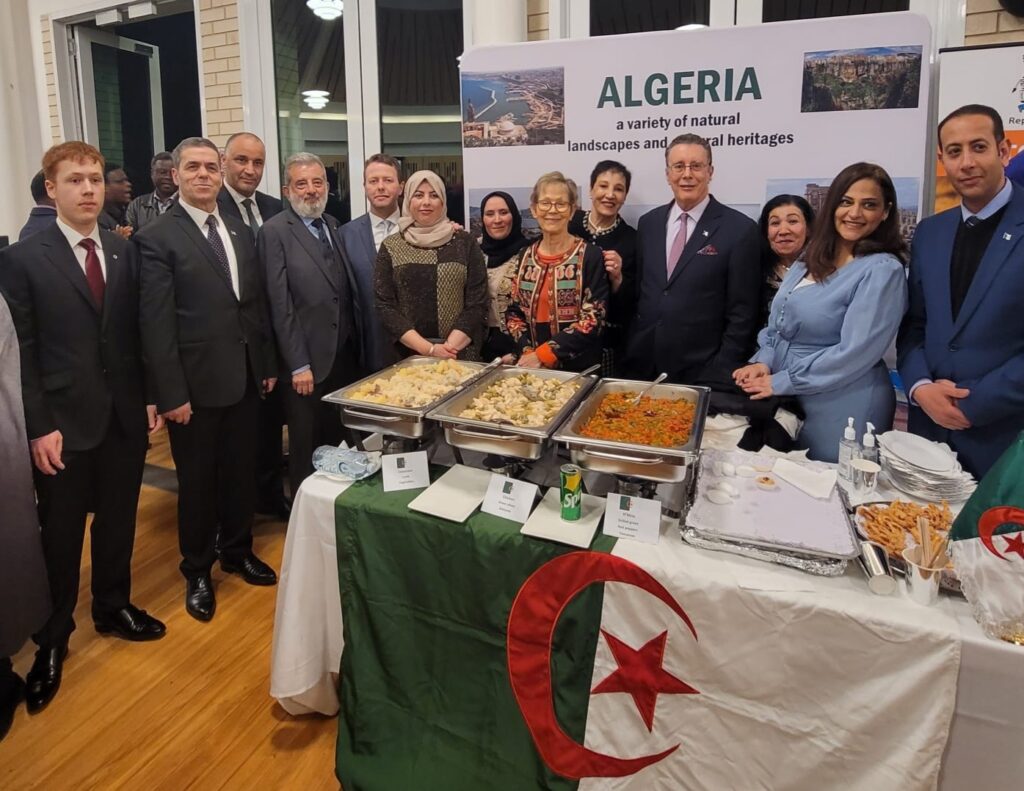 This year marks 59 years of determined efforts for unity among the African people and the socio-economic freedom to better their lives.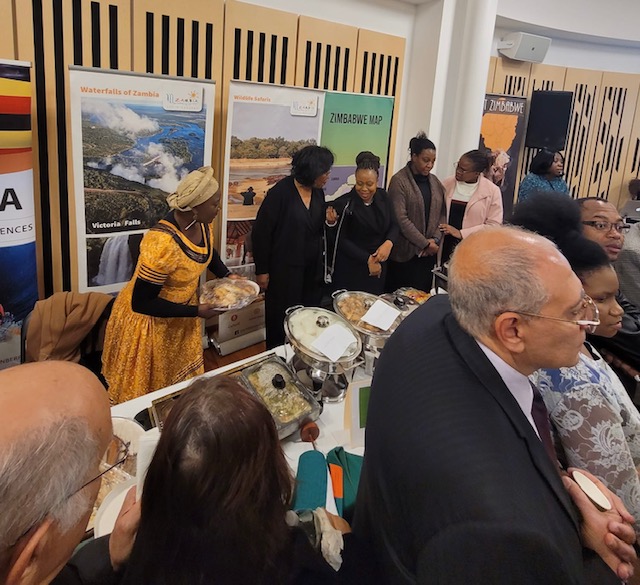 This year Africa Day commemoration has been delayed from the 25th May, because the period coincided with the federal elections in Australia and the subsequent formation of a new government.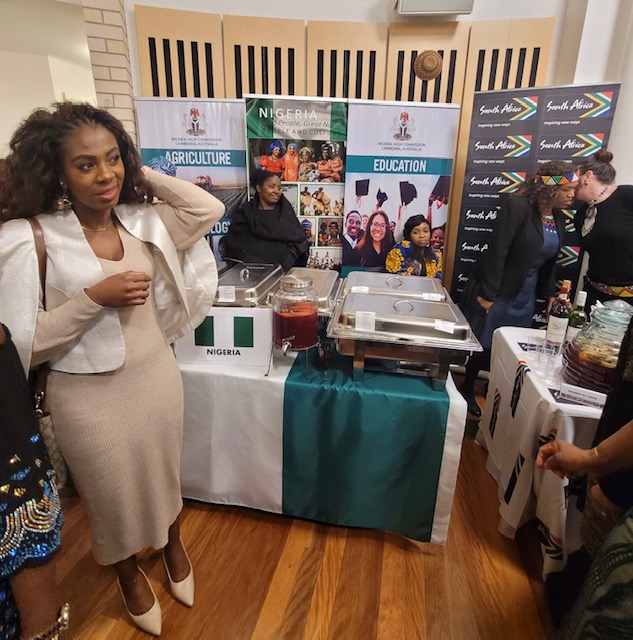 The event which took place at the Botswana embassy involved the 14 African embassies accredited in Canberra, constituted a display of food, music, and entertainments from African nations.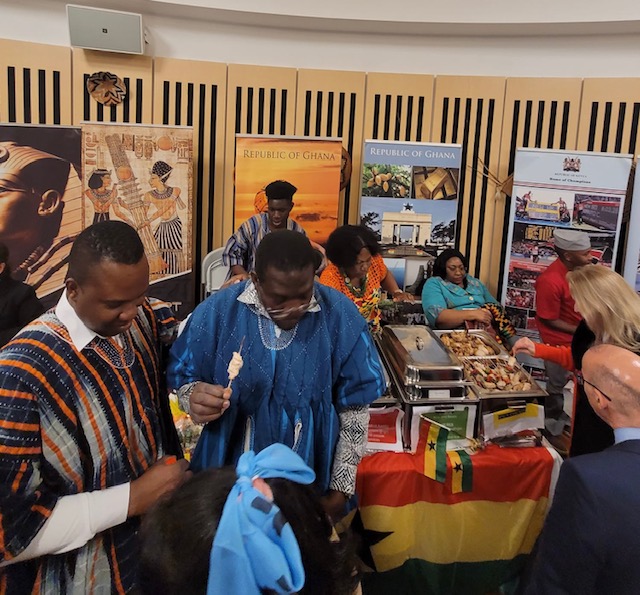 Assistant minister of Foreign Affairs Mr Tim Watts and Dean of the African Diplomatic Group stressed, in their respective speeches, the historical role played by the African Union in building cooperation, addressing challenges and creating opportunities between African countries and the Commonwealth of Australia.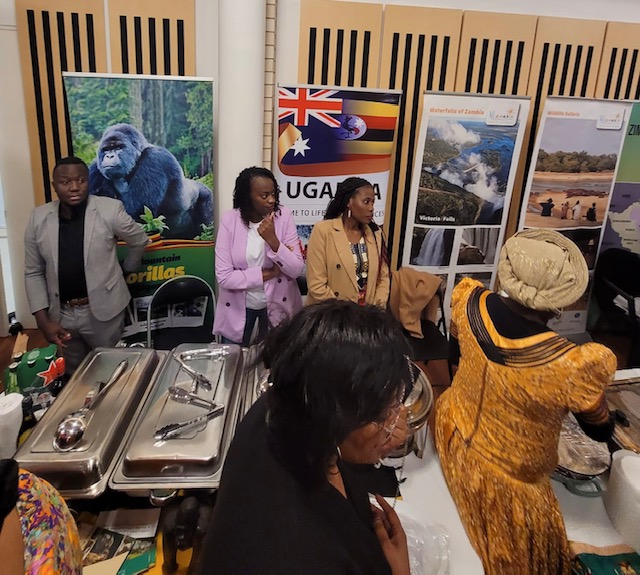 The numerous guests shared this moment with the members of the African diplomatic corps and diaspora and had the opportunity to appreciate the various aspects of the African cultures, music and astronomy.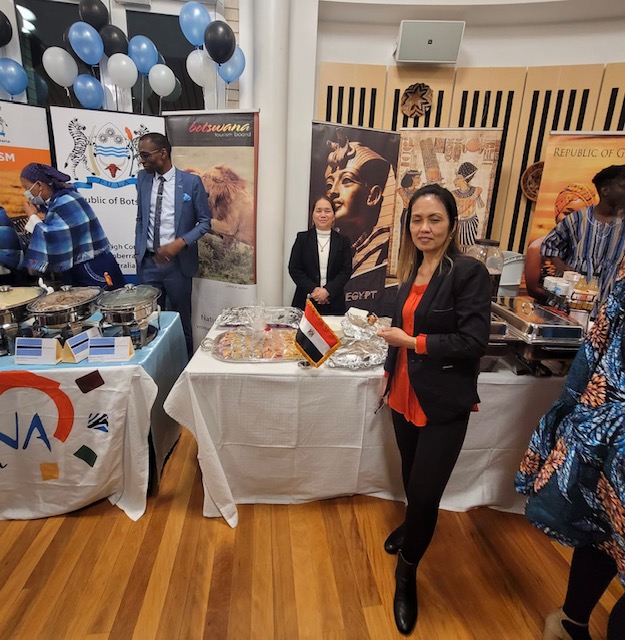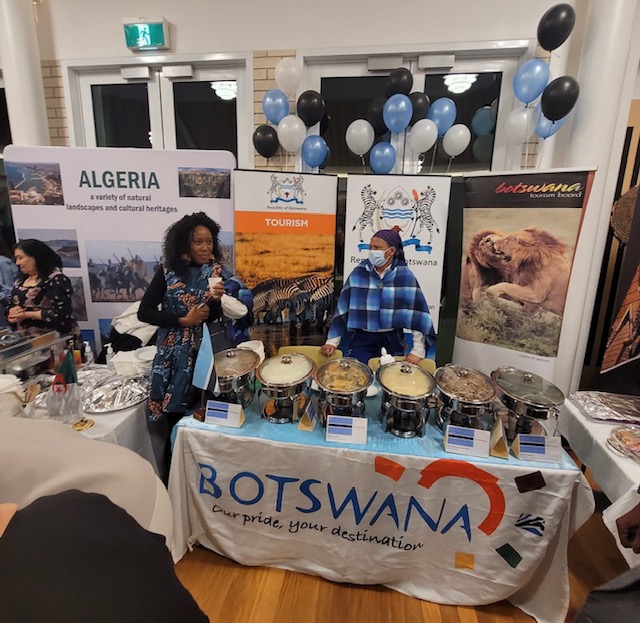 Half a million African Australians from different African countries are contributing so much and in so many ways to the Australian life whereas over 200 Australian companies are running 700 projects around Africa.