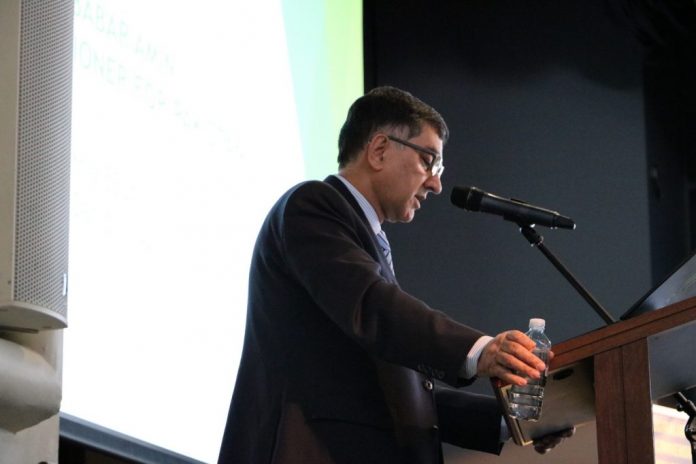 Pakistan High Commissioner to Australia Babar Amin has assured the Pakistani diaspora that Pakistan High Commission and Consulates in Australia remain available to facilitate the community in these challenging times.
In his message released on Saturday to Pakistani community in Australia, Fiji, Solomon Islands, Papua New Guinea, Vanuatu and Nauru on COVID-19 Pandemic, High Commissioner stressed that these are testing times for all of us needing self-reflection and standing up to our collective challenge against the pandemic.
"In this difficult time, Pakistan High commission, its Consulates and Government of Pakistan stands in full solidarity with the Pakistani Diaspora", he emphasized.
He was happy to note that Pakistani community is fulfilling its social responsibility and abiding by the public health guidelines and advised the members of the community to keep themselves updated on pandemic and follow the Australian government instructions.
Babar Amin praised the community for rising to the occasion and stepping up activities to help and assist the people in need.
While highlighting the measures being taken by the Government of Pakistan to overcome COVID-19 pandemic, Pakistan High Commissioner requested the members of Pakistani community to generously contribute to the Prime Minister Relief Fund.
Title of account: Prime Minister's Covid-19 Pandemic Relief Fund-2020
Name of Bank: National Bank of Pakistan
Account Number: 4162786786
IBAN: PK11NBPA0002004162786786
Swift Code: NBPAKKAMBR
Name of Branch: Main Branch, I, I Chundrigar Road, Karachi
Postal Code: 74500