Embassy of Afghanistan in Australia on behalf of people of Afghanistan, has expressed its sincere gratitude to the Government and people of...
The Ministry of Defence of the Russian Federation has accused United States and NATO for launching a plan to falsely blaming Russian...
Australia has ratified the Optional Protocol to the Convention against Torture – eight years after signing the treaty which paved the way to independent...
Declaring the Australia's current migration intake as balanced, senior cabinet ministers Peter Dutton and Scott Morrison Wednesday rejected former Prime Minister Tony Abbott call...
Shares are dragged lower by ANZ and Westpac trading ex-dividend, while IRESS is sold sharply down after a trading update and investors react luke-warmly...
Australian government is frustrated that China and Solomon Islands have officially signed a framework agreement on bilateral security cooperation as Australia fears...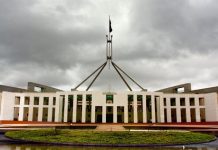 Yasir Rehman Amid the unending citizenship fiasco, Prime Minister Turnbull and his coalition government facing lowest acceptance revealed in the latest Newspoll, which would see...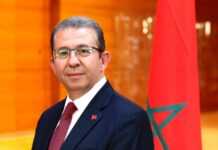 The year 2021 marks the 19th anniversary of the transformation of the Organisation of African Unity (OAU) to the African Union (AU)....
The joint military exercise of gulf nations 'Joint Al-Jazeera Shield Drill 10' which concluded its fourth and final phase in Saudi Arabia has raised...