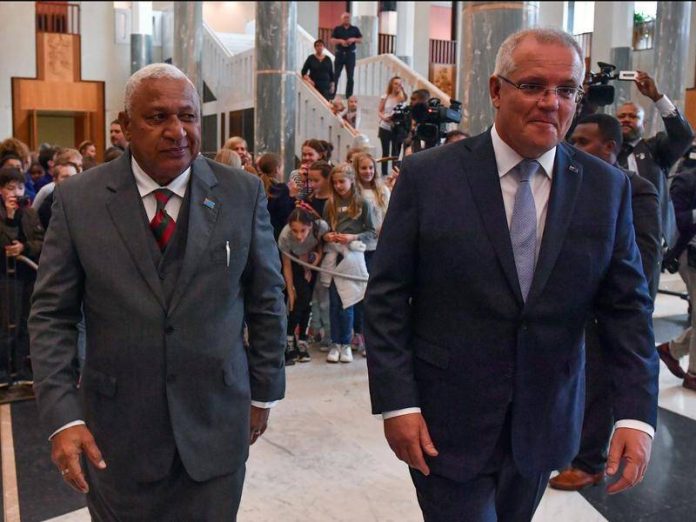 In a bid to bring Australia closer to Pacific nations culturally and economically, Prime Minister Scott Morrison Friday announced to launch kava pilot program.
Kava, with mild sedative and euphoric properties is a popular social drink in Pacific communities.
In a meeting with Fiji Prime Minister Frank Bainimarama in Suva during his second visit to Fiji in a course of a year, Mr Morrison informed the host Prime Minister that under pilot program, Australia will double the amount of kava that can be imported for personal use from two kilograms to four kilograms by the end of 2019.
Besides, Australia will also commence a pilot program for the commercial importation of kava by the end of 2020.
Scott Morrison along Minister for Foreign Affairs Marise Payne, and the Minister for International Development and the Pacific, Alex Hawke arrived Suva Friday afternoon on 2 days visit mainly to advance sports diplomacy.
Prime Minister Morrison watched the PM's XIII rugby league women's and men's team playing their Fijian counterparts on Friday night along his Fijian counterpart.
Fiji Prime Minister Bainimarama visited Australia last month where both Prime Ministers signed the Fiji-Australia Vuvale Partnership, a comprehensive agreement to elevate the bilateral relationship.
In April this year, Australia inked a deal with Fiji to upgrade the island's Blackrock military training base. Prime Minister Morrison will visit the military base as well on Saturday with the Fiji defence minister.