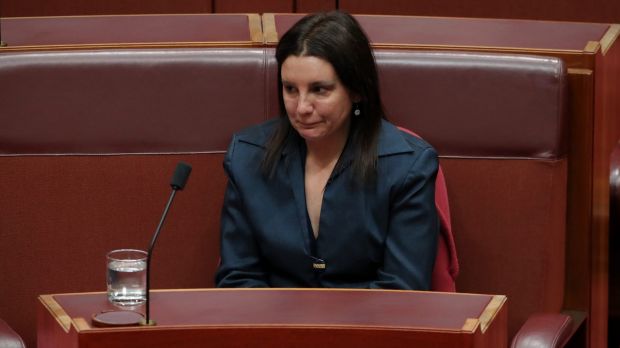 Jacqui Lambie has made an emotional farewell to the Senate after discovering this morning she is "not as bloody Australian as they come".
The Tasmanian senator confirmed the UK Home Office had told her she was entitled to British citizenship by descent because her father was born in Scotland.
"It is with great regret that I have to inform you that I had been found ineligible by way of dual citizenship," she told her Senate colleagues this afternoon.
"I love my father to death and hope to not blame him for this.
"He has done nothing for which to apologise and he has been my strongest supporter, my loudest cheer squad and my closest adviser.
The Tasmanian firebrand, a former member of the Australian Defence Force who has spoken publicly about her son's battle with ice addiction, said she had worked hard to be a voice for "those who don't often get much of a voice in this chamber".
"Unlike some in this place, who say they are there for the battler, I actually refused to deliver the budget into surplus by driving struggling families into further poverty," she said.