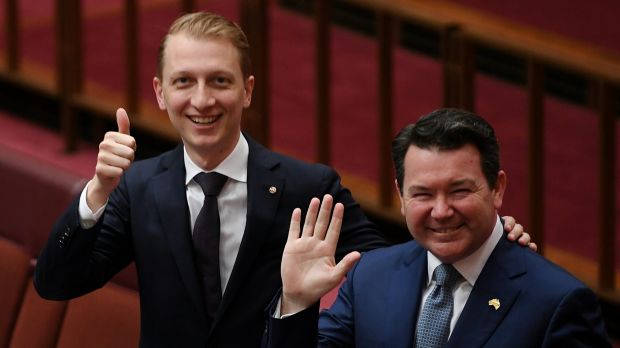 Prime Minister Malcolm Turnbull has slapped down conservative Coalition MPs clamouring for the right to discriminate against gay people, arguing such moves would be neither welcome nor successful.
He was responding to demands from some Liberals, led by Victorian senator James Paterson, that business owners should be able to refuse service for gay weddings based on religious or "conscientious" beliefs.
Turnbull on Tuesday warned Australians would not welcome moves to wind back anti-discrimination protections.
"Certainly the government would not countenance making legal discrimination that is illegal, that is unlawful, today," he said.
In a further rebuke, he said while parliamentarians would be entitled to put forward and debate amendments, he believed ideas such as Senator Paterson's "would have virtually no prospect of getting through the Parliament".