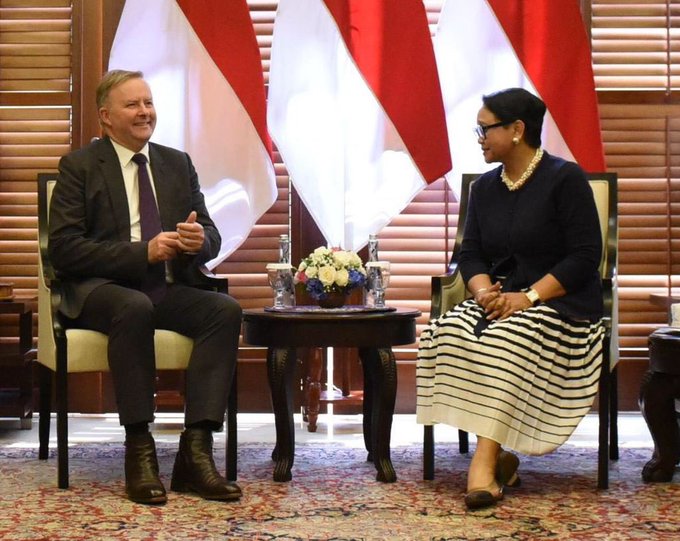 Australian Labor leader Anthony Albanese Monday stressed more closer relations between Australia and Indonesia during a meeting with Indonesian Foreign Minister in Jakarta.
Anthony Albanese along Labor's foreign affairs spokeswoman Senator Penny Wong and Darwin MP Luke Gosling is in Jakarta for his first overseas trip as federal leader of the Australian Labor Party.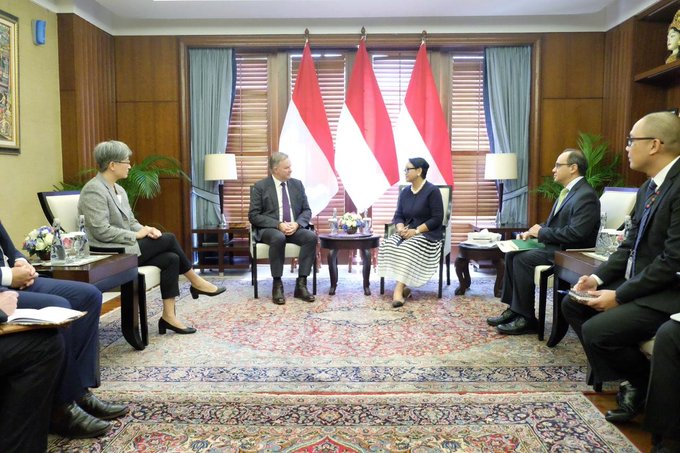 He termed Indonesia is one of Australia nearest neighbours and closest friends. Both sides discussed bilateral trade including Free Trade Agreement, ASEAN and regional and international issues.
"We discussed various bilateral, regional and global issues of common concern for Indonesia and Australia, including ASEAN" Indonesian Foreign Minister Retno Marsudi said after the meeting ministry of foreign affairs.
She appreciated the position of the Labour Party on the centrality of ASEAN.
"Our relationship with Indonesia is indispensable," Mr Albanese said before departing for Jakarta.
He said that making Indonesia my first foreign visit as Labor leader is about investing early in this relationship.