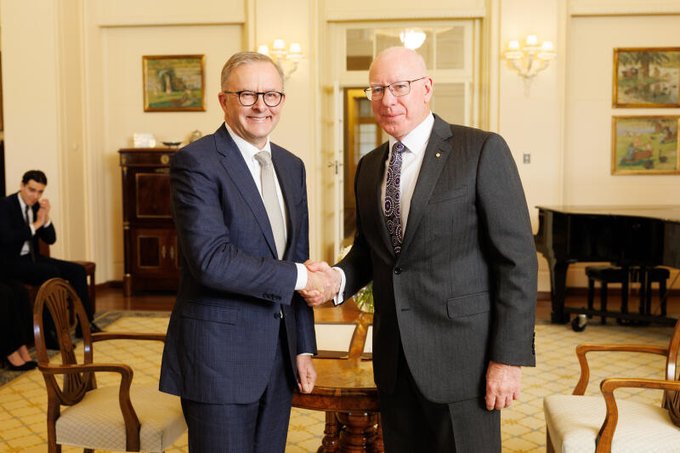 Labor leader Anthony Albanese has been sworn in as Australia's 31st prime minister on Monday morning as new Prime Minister along Foreign Minister Senator Penny Wong were leaving for Japan to attend the crucial Quad summit.
Richard Marles, Penny Wong, Jim Chalmers and Katy Gallagher have been sworn into a number of portfolios as an interim arrangement before Mr Albanese departs on his first overseas trip as prime minister. Senator Penny Wong becomes the first Foreign Minister to be born outside of Australia. She was born in Malaysia and raised in Australia.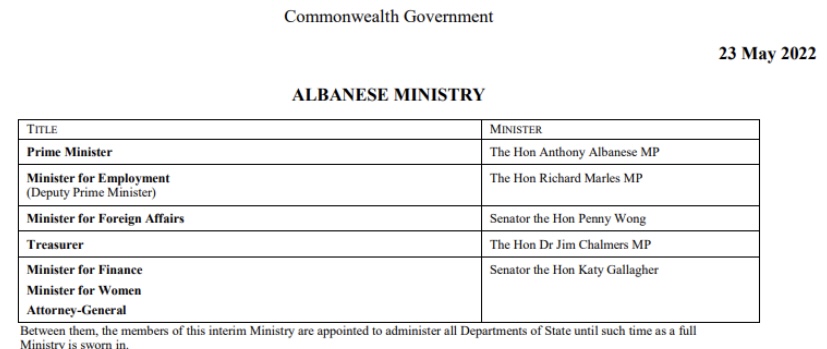 Soon after taking oath as the prime minister, Mr Albanese addressed the press conference at Parliament House flanked by Deputy Prime Minister Richard Marles, Minister for Foreign Affairs Penny Wong, Treasurer Jim Chalmers and Minister for Finance Katy Gallagher.
Before Mr Albanese's first press conference as Prime Minister, the Aboriginal and Torres Strait Island flags were displayed to the backdrop in the blue room as Mr Albanese has an election commitment to fully implement the Uluru Statement.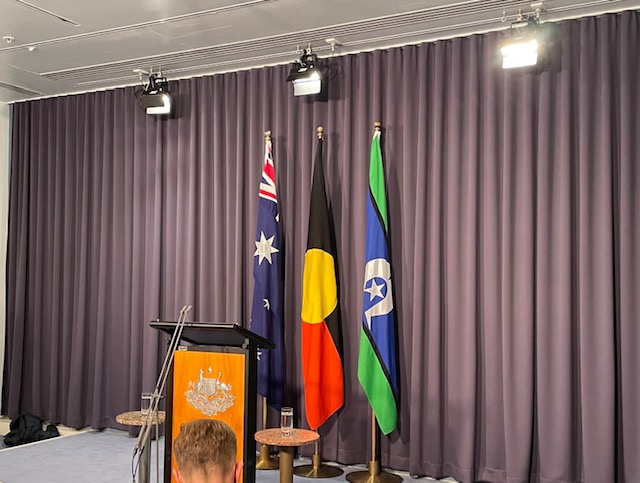 "I am incredibly honoured and humbled to have been sworn in as Australia's 31st prime minister. Australians have voted for change. My government intends to implement that change in an orderly way", Prime Minister Albanese said at opening remarks.
On the Quad summit in Tokyo, Mr Albanese said that he will have important bilateral meetings with President Biden, Prime Minister Kishida and Prime Minister Modi.
"The meetings that we will have, not just with the United States, but importantly with our hosts in Japan and India are going to be very important, in a good way, to send a message to the world that there's a new government in Australia and it's a government that represents a change, in terms of the way that we deal with the world on issues like climate change but also a continuity in the way that we have respect for democracy and the way that we value our friendships and long time alliances", he added.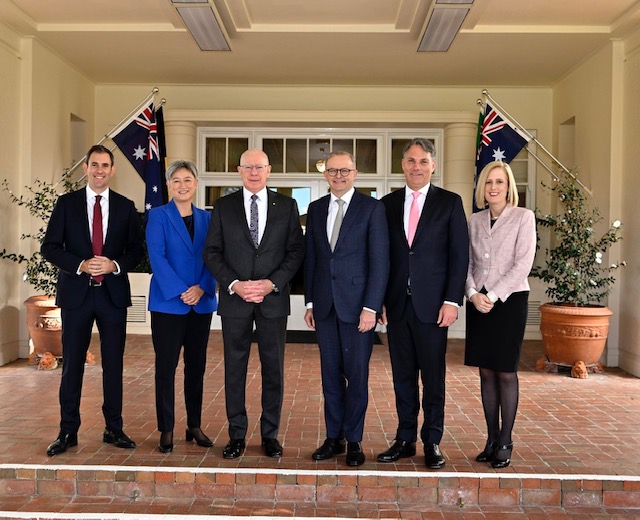 Mr Albanese said he would return on Wednesday and set about implementing his government's agenda.
Labor caucus is due to meet next Tuesday before a swearing-in of the full ministry next Wednesday morning. After that, the PM will convene the first meeting of the new ministry.
"We will have a meeting of the ministry next Wednesday, along with meetings of the appropriate cabinet committees, including the NSC and the ERC", he said.
On relations with China, Mr Albanese was candid to say that Australia's relationship with China is a difficult one – China has changed but Australia will stand up for its values.
"I will not attempt to play politics with national security issues, referring the Liberal Party text messages sent to voters in multiple electorates on election day about illegal boat interception", he said.
"What I will do as the Prime Minister, and my foreign minister Senator Wong will do, is put Australia's national interests first".