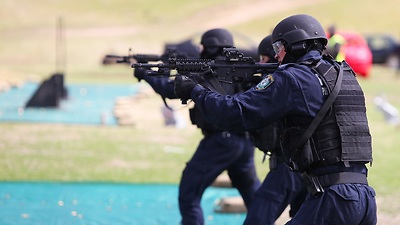 As the government has ramped up its security against terrorism, Elite NSW Police officers will now carry semi-automatic weapons like military-style machine guns to counter the threat. As many 50 officers have completed training and will carry the M4 rifles from Monday as part of an increase in security against terrorism.
Commissioner Mick Fuller said that the crew will be out for the Christmas period and New Year's Eve from Parramatta across to the Sydney metropolitan area. "I don't want the public to feel confronted, but I want them not only to be safe, but to also feel safe", SBS quoted him while talking to reporters in Sydney.
Mr Fuller said while the terrorist threat has been stable since 2014, officers on the street need to be ready.
"We have put that capability in place and it is an important step for us, in terms of a quick response to support local police and ensure the public is as safe as they possibly can be." Monday's announcement follows legislation introduced earlier this year giving police extra powers.