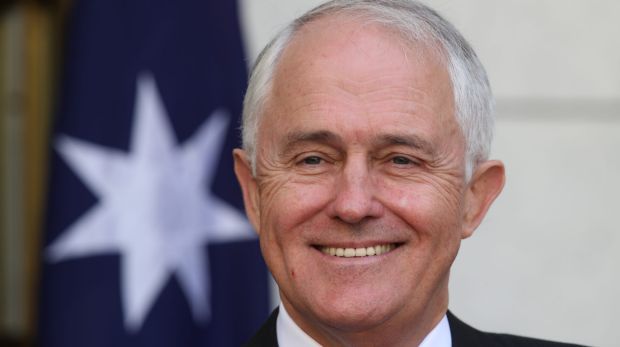 Australia will join the rest of the English-speaking world and legalise same-sex marriage after voters emphatically said "yes" to the historic social change in the postal survey.
After years of delay, the issue will now dominate Parliament in the final weeks of 2017, with a fierce political stoush over protections for religious freedom looming, an extra sitting week a live option and a swag of amendments to Liberal senator Dean Smith's bill in the offing – though major changes to the bill are considered unlikely.
Mr Turnbull stopped short of guaranteeing same-sex marriage would be legalised before Christmas, but senior figures in the Turnbull government said it was "unthinkable" Parliament could rise without the law being passed.
With just two more weeks of Parliament scheduled, conservative forces have begun work on amendments to the Smith bill that would – they argue – provider greater protections for religious groups and for freedom of speech.
Treasurer Scott Morrison signalled plans to move amendments to the proposed laws and Immigration Minister Peter Dutton will also get involved, while junior ministers and conservatives Michael Sukkar and Liberal Zed Seselja will also play a key role.
Three groups of MPs within the Coalition are expected to emerge in the coming weeks: a "yes" group, a "no" group of MPs who had opposed same-sex marriage but will propose "sensible" amendments, and a "hard right" grouping.
The final version of the bill, however, is unlikely to be vastly different given any amendments would need to be supported by a majority in both chambers.