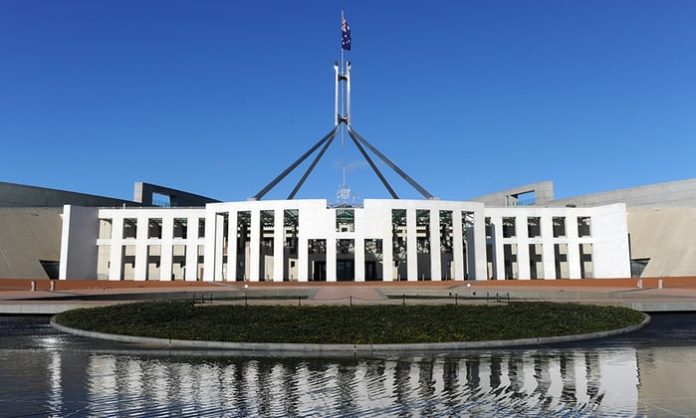 The government has announced details of its long-foreshadowed crackdown on foreign political donations, along with plans to update Australia's criminal code to counter foreign espionage and covert interference.
The attorney general, George Brandis, said the government wanted to introduce a "foreign influence transparency scheme" to force individuals and organisations to declare if they are acting on behalf of a foreign power to influence Australia's politics.
"The threat of covert foreign interference is a problem of the highest order and it is getting worse," Brandis said on Tuesday. "The director general of Asio, the agency primarily responsible for investigating espionage and foreign interference, has advised that foreign intelligence activity against Australia continues to occur on an unprecedented scale."
Brandis said a review of Australia's espionage and foreign interference laws was now complete.
"Before the end of this year … the government will introduce legislation arising from my review, including legislation which comprehensively revises our espionage, sabotage, treason and secrecy offences, and introduces a new category of offences criminalising certain acts of covert foreign interference," he said.
"This government is committed to ensuring that our political system is free from foreign interference and covert influence.
"We believe that only Australian individuals and organisations should be able to participate in Australian elections."
The government's measures will include:
Legislation to ban foreign political donations
Legislation to enhance and reform the espionage and foreign interference-related offences in the Criminal Code
Introducing a foreign influence transparency scheme, modelled – in part – on the United States' Foreign Agents Registration Act