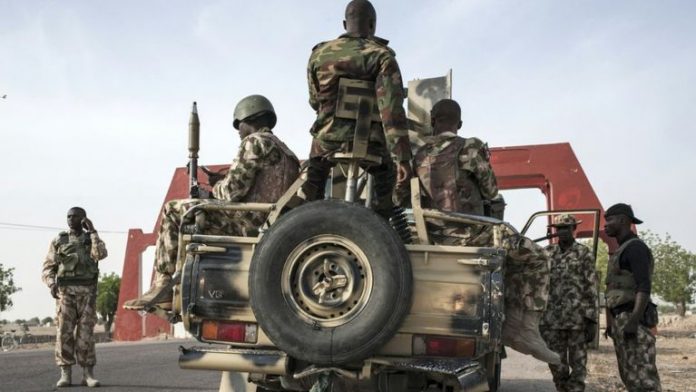 Four suicide bombers have killed at least 10 people and wounded many others in the north-eastern Nigerian city of Maiduguri.
The attackers, who included women, detonated their explosives in the Muna district, police said.
No group has said it was behind the attack. However, the Islamist militant group Boko Haram has carried out many attacks in Maiduguri, in Borno state.
It frequently uses female suicide bombers to launch attacks.