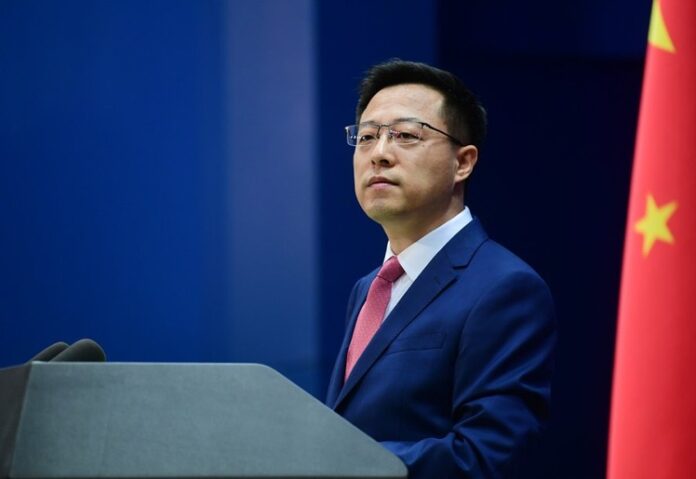 China has hold Australia accountable for downfall in bilateral relations citing Australian interference in China's internal affairs and hurting Chinese interests.
"Since the latter half of 2017, China-Australia relations have experienced one serious setback after another. The crux is that Australia, in a breach of international law and basic norms of international relations, grossly interfered in China's domestic affairs, hurt Chinese interests and wantonly placed restrictions on bilateral exchange and cooperation", spokesperson of Chinese foreign ministry Zhao Lijian said during a regular press briefing.

Replying on question about Sydney based Lowy Institute Poll 2021 findings, the spokesperson said that Australian side bears full responsibility.
"The ball is in Australia's court with regard to improving bilateral relations",he said adding China always believes that a sound and stable relationship serves the fundamental interests of the two peoples.

He hoped that the Australian government will adopt an objective, rational and responsible attitude, think carefully about whether it sees China as a partner or threat, and do more in the interest of mutual trust and cooperation between the two sides.

"We also hope the Australian people from all walks of life can be clear-eyed to tell right from wrong, view China and its development in an objective light, reject certain Australians' smears against China, and show their understanding and support for China-Australia friendship and cooperation", spokesperson replied.