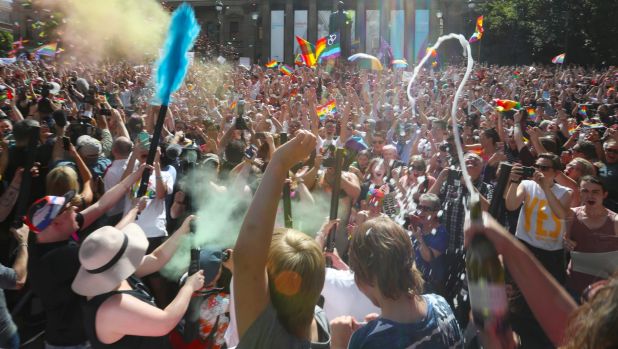 Liberal senator Zed Seselja will push for conservative amendments to a same-sex marriage bill the Senate is considering as the upper house resumed debate on Monday
The millions of Australians who voted no in the same-sex marriage survey deserve to have their voices heard, the Senate has been told.
Liberal senator Zed Seselja is spearheading a conservative push to add amendments to a cross-party bill the upper house is considering this week.
"We should not completely reject the views of the millions of Australians, nearly 40 per cent, that said 'no,'" Senator Seselja said in parliament, SBS reported.