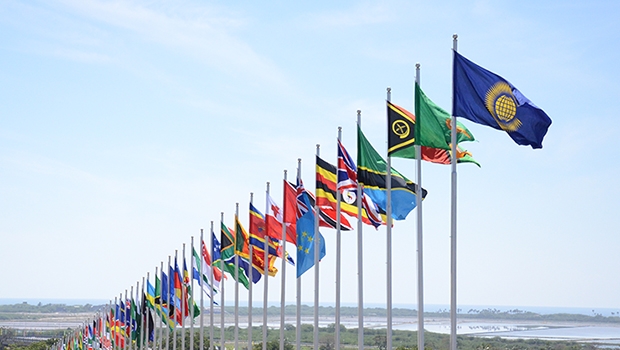 Foreign Minister Marise Payne will represent Australia at the 19th Commonwealth Foreign Affairs Ministers' Meeting and the 2 days Global Conference for Media Freedom to be held in London on Wednesday at a time when freedom of media is in question at home.
"At the Global Conference for Media Freedom, co-hosted by the United Kingdom and Canada, I will join government representatives, journalists, civil society and other stakeholders from across the globe to promote freedom of expression and join global efforts to prevent attacks against journalists", Ms Payne said before departing for London on Tuesday.
Global conference comes amid intense scrutiny about controversial Australian Federal Police raids on two media outlets last month.
AFP raided the Sydney headquarters of the public broadcaster ABC, and the Canberra home of a News Corp journalist, over separate stories based on leaked government information.
British Foreign Office have already banned two Russian media organizations, Russia Today and Sputnik news to attend Global Conference for Media Freedom in allegations of spreading disinformation.
Sixty ministers and 1,000 journalists and members of civil society are expected to attend the meeting on Wednesday and Thursday.
"The Morrison Government is committed to ensuring our democracy upholds a free press and keeps Australians safe — two fundamental tenets of our democracy", Foreign Minister Payne emphasized.
On Commonwealth Foreign Affairs Ministers' Meeting, she termed it an opportunity to progress the Commonwealth's reform and renewal agenda.
"A more coordinated, efficient and effective Commonwealth is important to strengthening our shared commitment to democracy, human rights, gender equality, sustainable development, good governance and the rule of law", she added.