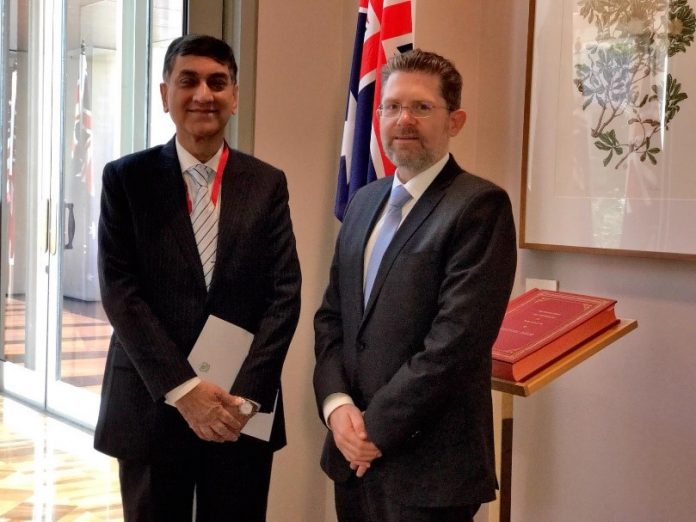 Scott Ryan, the President of the Australian Senate has called for a greater interaction between the Parliaments of Pakistan & Australia including at the multilateral parliamentary forums.
He expressed the views during a meeting with High Commissioner for Pakistan, Babar Amin in Canberra on Wednesday. Both sides discussed the parliamentary cooperation between the two countries.
Babar Amin briefed the Scott Ryan on the recently held successful general elections in Pakistan. He highlighted the Government's developmental and foreign policy priorities including to strengthen parliamentary cooperation with friendly countries, said a statement issued by Pakistan High Commission.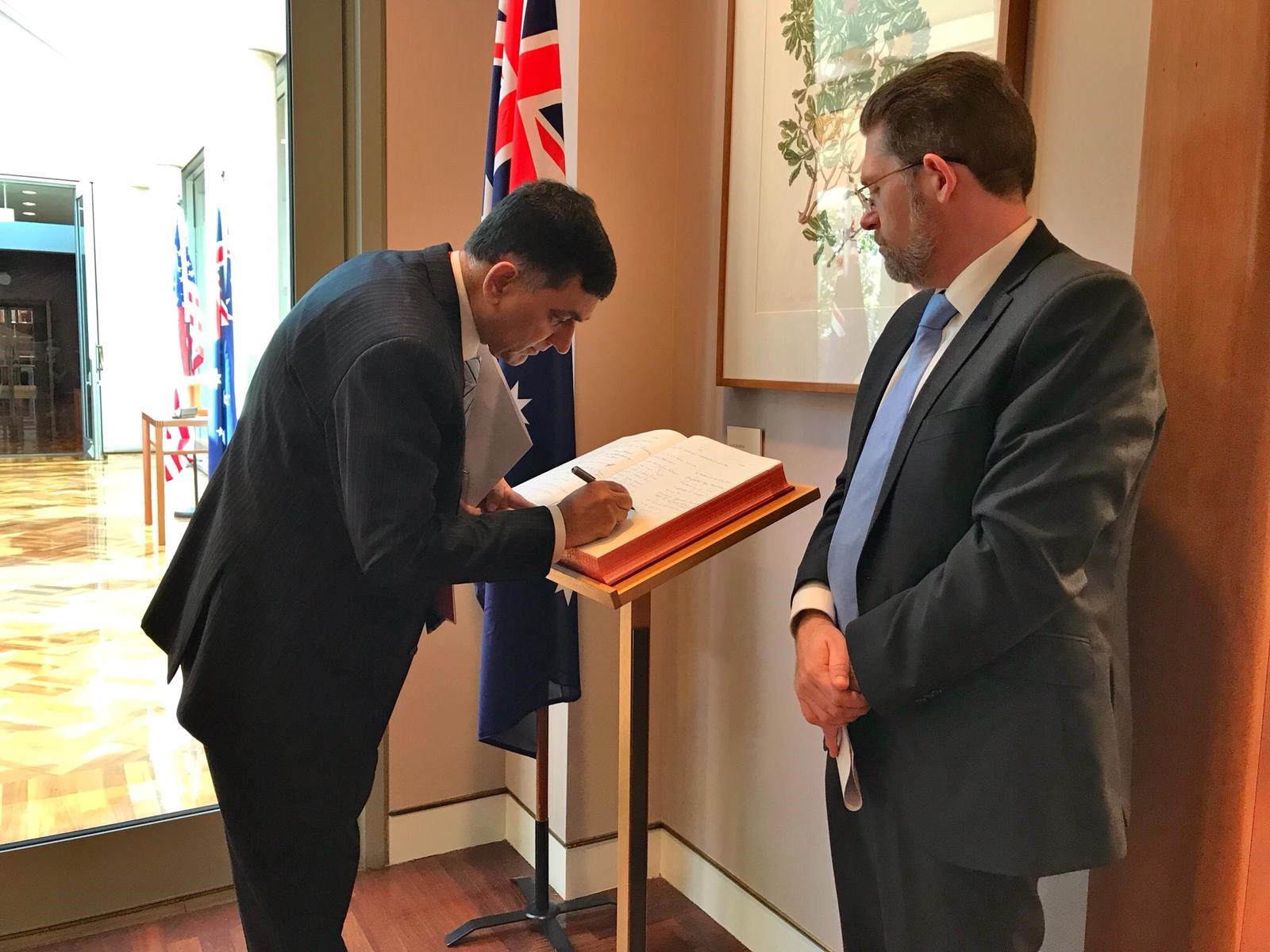 "To enhance understanding and cooperation, mechanism for regular interaction between Senates of the two countries needs to be strengthen", Mr. Amin stressed.
He informed the Senate president that Pakistan-Australia Friendship Group in the Senate of Pakistan has already been formulated in this regard.
The High Commissioner reiterated the invitation by the Chairman, Senate of Pakistan, to the President of Australian Senate and Speaker of the House of Representatives to participate in the Meeting of Asian Parliamentary Assembly(APA)' Standing Committee on Political Affairs in Gwadar on 29-31 October 2018.
Scott Ryan expressed the desire to strengthen Parliamentary relations with Pakistan. He lauded the constitution of Australia-Pakistan Parliamentary Friendship Group in the Senate of Pakistan.
He informed that the invitation to attend the APA meeting in Pakistan was under consideration and would be responded in due course. He also appreciated the idea of assistance in legislative capacity building and assured to have it looked into for possibilities.