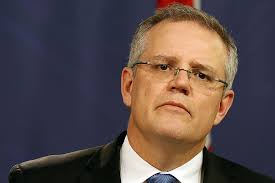 Newly installed Morrison government Monday ruled out snap elections with the latest Newspoll reveals decade worst primary vote for the coalition after the voters have screamed their anger about the Liberals' selfish political venturing.
The coalition government spent last week ripping itself to shreds, culminating in Scott Morrison replacing Malcolm Turnbull as prime minister after a failed coup by Home Affairs Minister Peter Dutton to claim the top position in federal capital.
New Treasurer Josh Frydenberg has conceded a disastrous poll showing the coalition is on track for a devastating election defeat is no surprise after a week of chaos in Canberra.
The Australian's latest Newspoll taken just after Friday's leadership showdown shows the coalition's primary vote has slipped to 33 per cent, the worst result in a decade whereas Labor's vote has increased from 35 per cent to 41 per cent.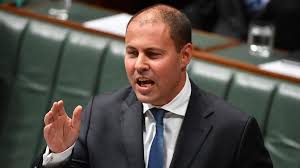 The Newspoll shows on a two-party preferred basis, Labor holds a commanding 56 per cent to the government's 44 per cent.
Talking to 3AW Mr Frydenberg said the the polls today are the biggest surprise since the sun coming up tomorrow though he maintained that there would be no early election, arguing the new leadership team needs time to lay out its agenda.
"The last week was a very difficult week for the party and my colleagues but we do need to move on," he elaborated.
The Newspoll also established Bill Shorten as more popular than new Prime Minister Scott Morrison, 39 per cent to 33 per cent, which is the first time since February 2015.
The News Corp poll surveyed 1,783 voters between Friday and Sunday after last week's extraordinary leadership upheaval, which saw Mr Morrison edge out Peter Dutton and Julie Bishop to become Australia's 30th prime minister.
Finance Minister Mathias Cormann has also admitted that the leadership crisis had taken a toll on the government's stocks.
"We had a very difficult week last week. In that context the result today is not surprising," Senator Cormann told the ABC.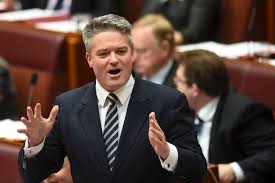 Opposition Labour is actively looking for snap elections to prevail political stability in the country
"There should be an election very soon, that is the ultimate answer to this chaos and dysfunction," Mr Bowen told ABC radio.