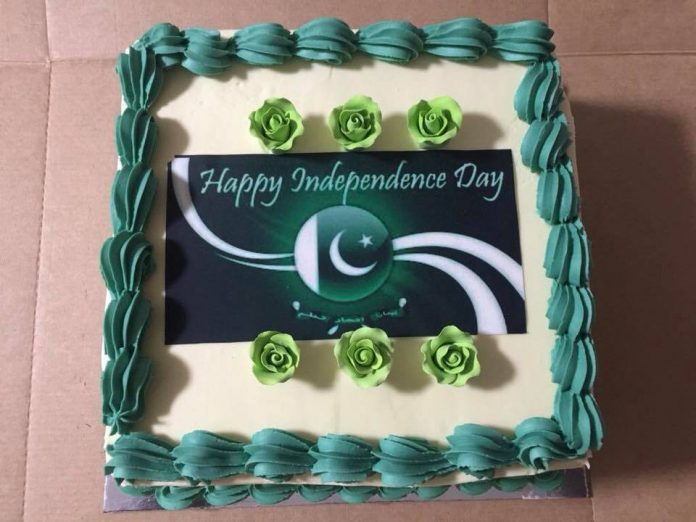 Pakistan's vibrant community in Australia Tuesday celebrated 72nd Independence Day of Pakistan in all major Australian cities with great pride and joy and renewed commitment for democratic rule & diversity.
This year, Pakistan's Independence Day has an added significance as it coincides with the culmination of another successful transition of power in the country through the democratic process.
On August 13, members of 15th National Assembly took oath following their election in the July 25 countrywide polls.
The day-long festivities began with thanksgiving prayers and the main ceremony to mark the day was hosted at Pakistan High Commission Canberra where Mr. Babar Amin, High Commissioner for Pakistan hoisted the national flag.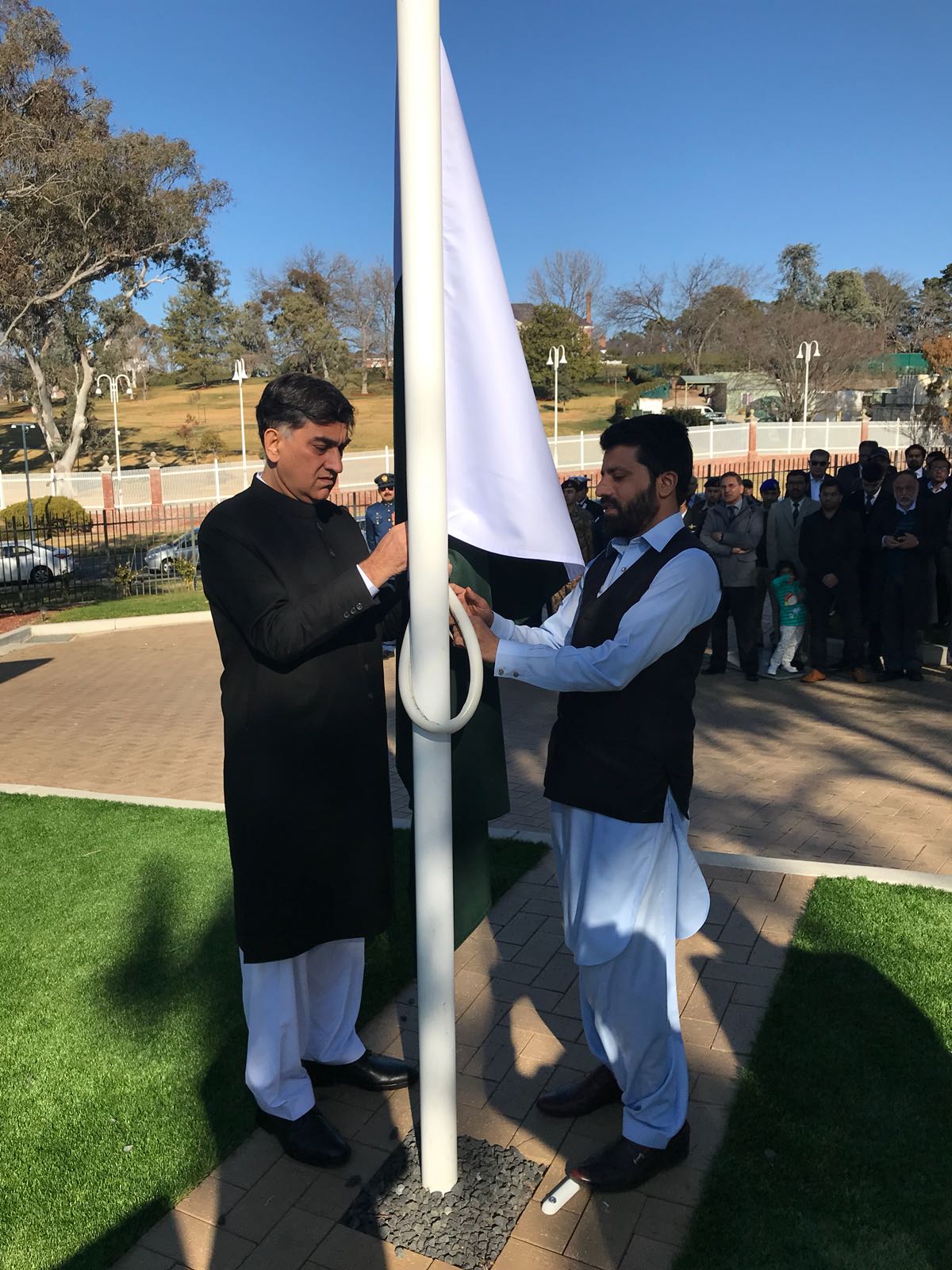 The event was attended by several Pakistani community members from all walks of life, students, professionals, businessmen among others. Civil and defense forces officers, currently on training in Canberra also attended the dignified ceremony.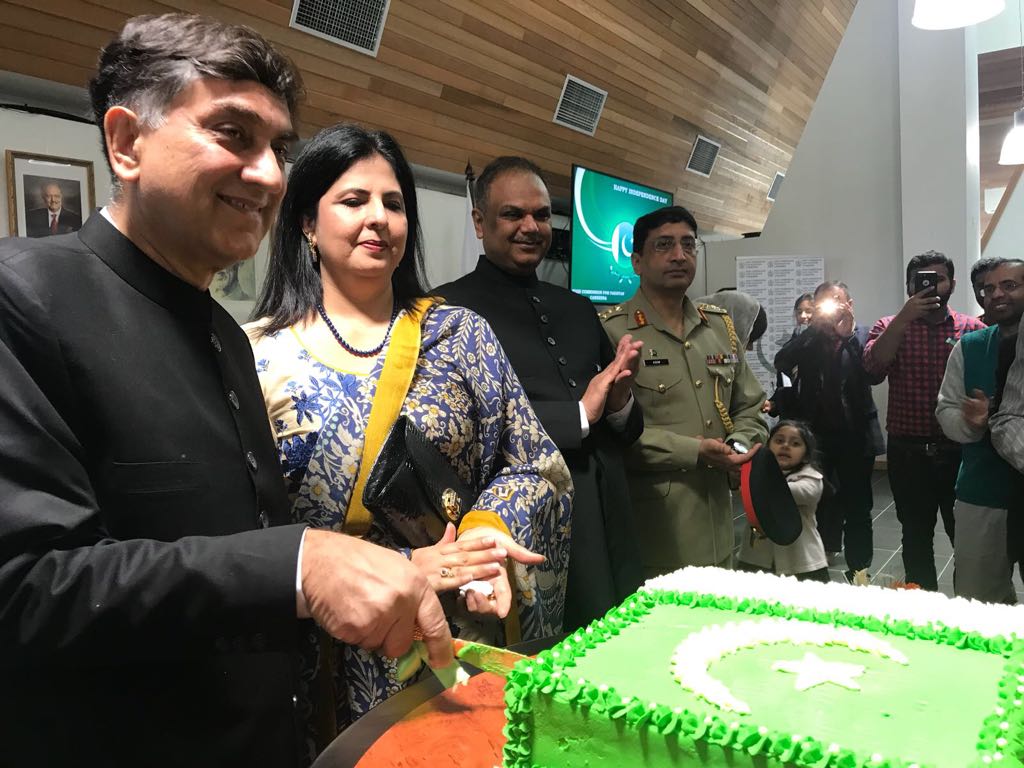 High Commissioner Babar Amin conveyed warm greetings to fellow Pakistanis in Australia, Fiji and Papua New Guinea.
Mr Babar Amin in his address emphasized that at this important juncture, we need to support our country's democratic strides in fortifying its developmental agenda to bring about improvement in the lives of its people and overcoming the confronted challenges.
He said overseas Pakistanis are and always have been an asset and a source of strength for the country. The significant contributions made by the Pakistani community members to the countries of their residence, in numerous fields, have brought good name to their motherland.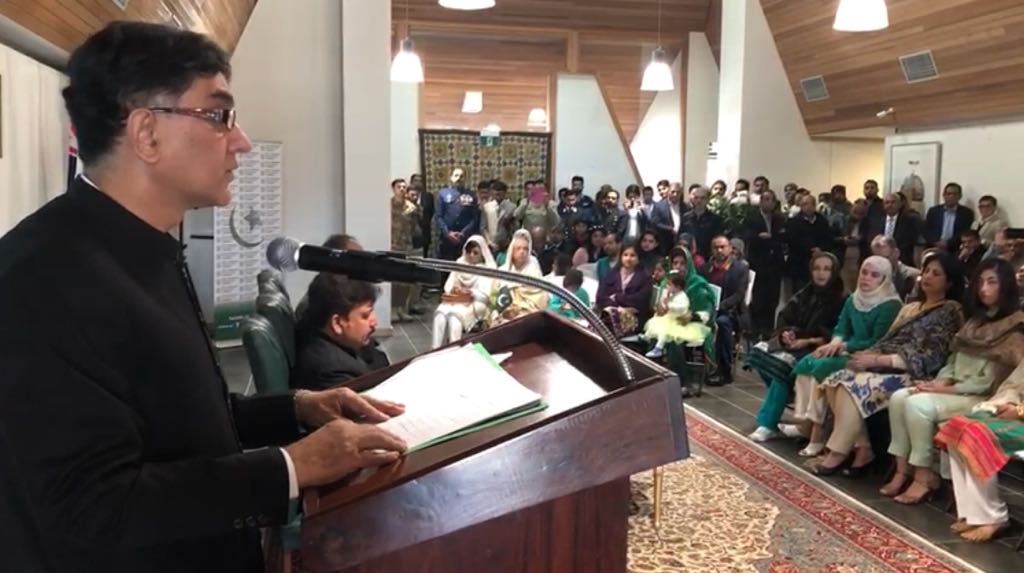 Lauding the valuables contributions by the Pakistani diaspora especially those living in Australia, the High Commissioner called on the community members to further enhance their commitment to work for the economic development and prosperity of Pakistan.
He expressed his belief that expatriate Pakistani community will further brighten Pakistan's image abroad as law abiding citizens with respect for cultural diversity and the continued positive role in the development of the countries of their naturalization.
Pakistani community in Sydney also joined their fellows in Australia to celebrate the Independence Day with national zeal.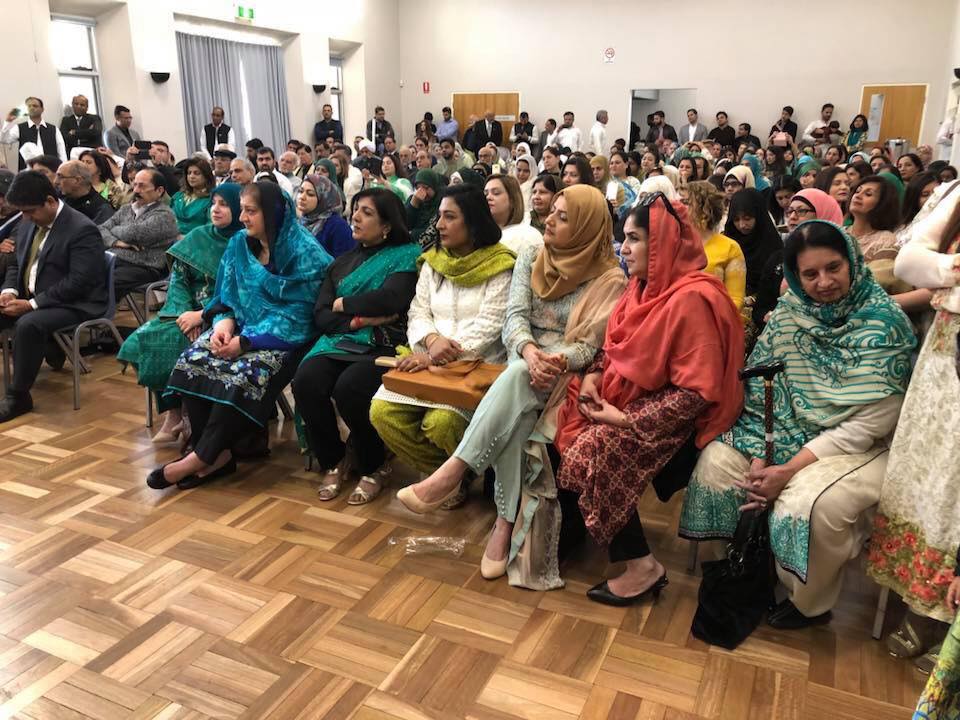 Pakistan's Consulate General in Sydney hosted the colorful ceremony with number of prominent community members attended the event.