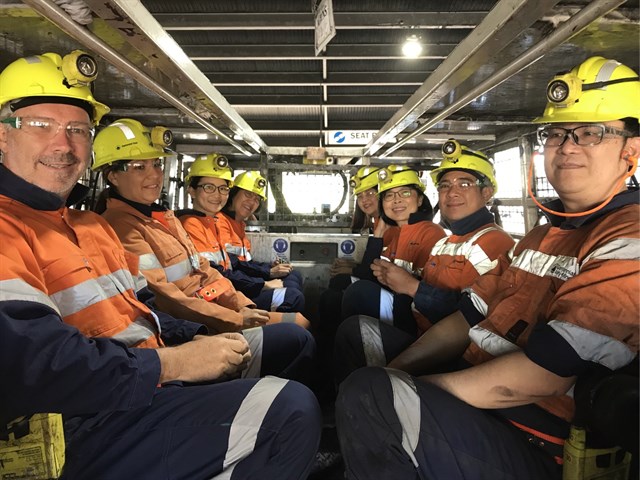 Thai Ambassador in Australia Nantana Sivakua, together with Consul General Jakkrid Krachaiwong, Minister Thippawan Supamitkitja, Director Salila Tepkasetkul, Thai Trade Centre in Sydney and Director Netnapa Pukdeerux, Thailand Board of Investment in Sydney last week visited Mandalong Mine, under the management of Centennial Coal, in Newcastle Coalfields near Morisset, New South Wales.
Starting the operation as underground with longwall technique in 2005, Mandalong Mine has been able to reach productivity of around 5.5 million tonnes per year while maintaining its safety performances. The production of thermal coal from Mandalong is mainly for domestic consumption.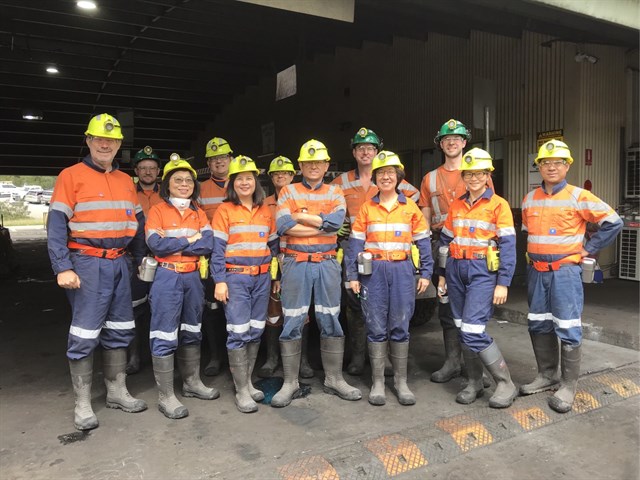 According to a statement of royal Thai embassy in Canberra, members of Team Thailand were invited to explore the underground mining site and saw how the work was done. The team was particularly delighted to learn that the management team of Centennial Coal has formed an excellent relationship with its parent company, Banphu, a well-known integrated energy solution company, based in Thailand.
With more than 35 years of experience in international and local businesses, Banpu has been operating in 10 countries in Asia-Pacific, including Indonesia, China, Australia, Lao PDR, Mongolia, Singapore, Japan, the United States of America and Vietnam.