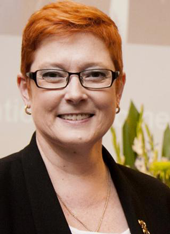 Australia While reiterating it's commitment to the rights of LGBTI people, Wednesday raised their concerns over Brunei Islamic laws to punish gay sex with stoning to death.
Brunei from today (Wednesday) introduced severe penalties for gay sex and adultery — stoning to death and whipping.
Foreign Minister Marise Payne in her tweet said that Australia has raised our concerns with the Brunei government on the introduction of the full Shariah Penal Code today.
She said we absolutely oppose the death penalty & are committed to the rights of LGBTI people.
Under Brunei's laws, sodomy whether between two men or an unmarried heterosexual couple can be punished by being stoned to death or whipped with 100 strokes.
"We will continue to advocate for human rights in the region & beyond", Ms Payne said.