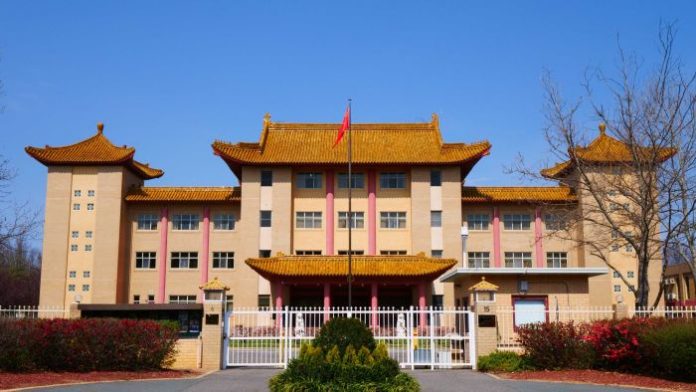 Chinese Embassy in Australia has rejected Prime Minister Scott Morrison recent remarks in USA calling China a newly developed economy and termed it as an echo of what the US has claimed.
"The assertion of China being a "newly developed economy" by the Australian side doesn't hold much water. It is both one-sided and unfair", embassy spokesperson said late Wednesday in a statement.
Spokesperson said China, through its own efforts, has made remarkable achievements in economic and social development over the past decades and become the world's second largest economy.
China will continue to actively assume its international obligations: spokesperson
Prime Minister Scott Morrison on Tuesday speaking to the Chicago Council on Global Affairs has taken aim at China, insisting the Asian superpower is no longer a developing country and should face tougher trade obligations.
"There is still a big gap between China and the developed countries in terms of overall development level.", spokesperson said adding China still has a long way to go to achieve full modernization.
Spokerperson reminded that China's per capita GDP is less than US$10,000, only equivalent to 15.6% of that of the US and 17% of Australia, ranking behind the 70th in the world.
"China is still facing the challenge of unbalanced development and underdevelopment. The problems of low development quality and low efficiency remain unsolved", he remarked.
He was of the view that China is still a developing country, which is widely acknowledged by the international community.
Spokesperson assured the international community that as the biggest developing country, China will continue to actively assume its international obligations commensurate with its level of development and economic capability, and will as always help other developing countries to achieve common development.