Government of Japan is looking forward to further consolidate strong economic ties with State of New South Wales.
These views were expressed by the Ambassador of Japan Reiichiro Takahashi during his official visit to the State of New South Wales from the 24th to the 26th of June.
During his visit, Japanese Ambassador called on Governor NSW, Justice Margaret Beazley, the Premier, Gladys Berejiklian, President of the Legislative Council, John Ajaka and the Speaker of the Legislative Assembly, Jonathan O'Dea and exchanged views about the Japan-Australia relationship and ways to promote stronger ties between Japan and the State of New South Wales.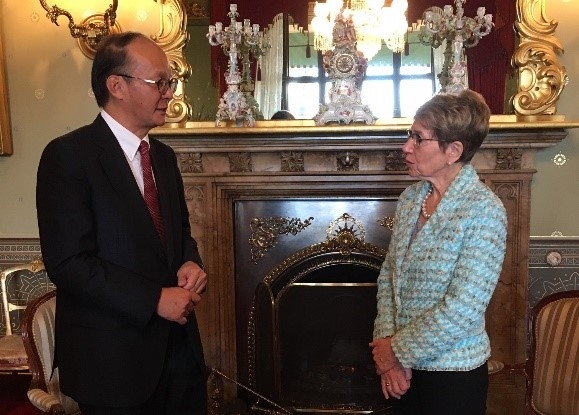 Japan is the largest export country and second largest trading partner for New South Wales. As well as being the base for many of the Japanese companies which operate in Australia, New South Wales also has strong economic ties with Japan in a wide range of sectors including energy, said a statement issued by the embassy of Japan in Canberra.
Ambassador Takahashi through this official visit, reconfirmed the significance of Japan and New South Wales's longstanding partnership and the importance of continuing to strengthen that relationship in various areas such as energy and infrastructure including, for example, in the development of Western Sydney.
Based on this successful visit, Ambassador Takahashi will continue to expend every effort to further strengthen the relationship between Japan and the State of New South Wales.