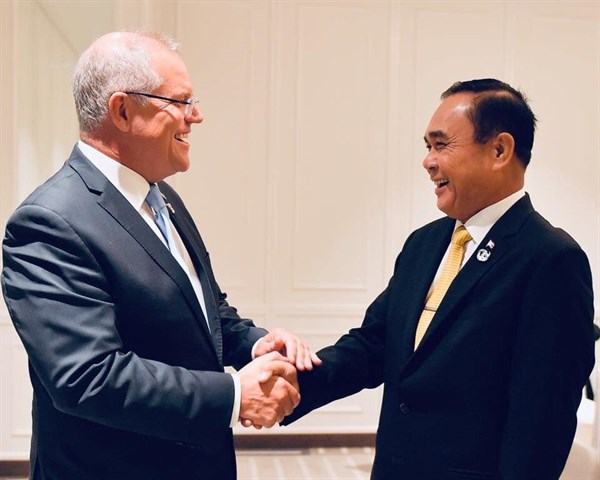 Thailand and Australia have expressed their concern about the US-China trade dispute and agreed that the Regional Comprehensive Economic Partnership (RCEP) would help regional economies to flourish.
The issues were discussed during a meeting between Prime Minister of Thailand General ® Prayuth Chan-o-cha and Prime Minister Scott Morrison during their trip to the G20 Summit 2019 in Osaka, Japan.
"Both leaders shared views on the close and cordial relations and cooperation, particularly the success of TAFTA and longstanding defence and security cooperation, between Thailand Australia", read a statement from Royal Thai Embassy.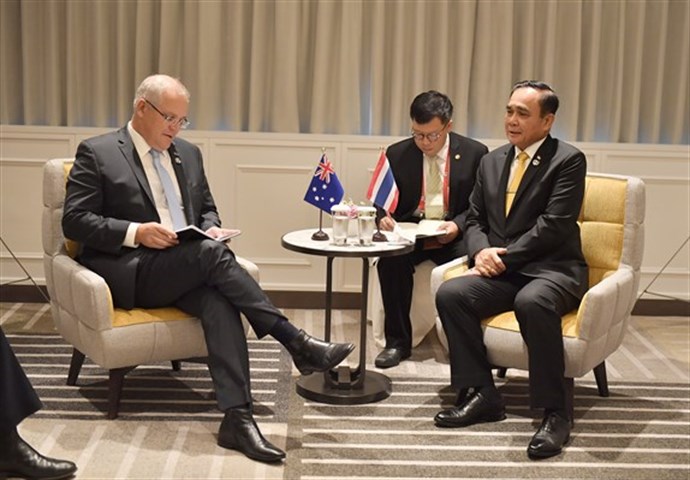 Both sides further discussed on issues and common challenges as well as explore various measures to contribute to the existing multi-lateral cooperation, including ASEAN, G20, ACMECS, and the Indo-Pacific, to bring about peace, stability and prosperity.
While talking about Regional Comprehensive Economic Partnership, both Prime Ministers agreed that this collaboration comprises 16 regional economies and due to conclude by this year, would help ease the collateral damage and secure global trade opportunities.
Prime Minister of Thailand also extended to Prime Minister Scott Morrison the invitation for the official visit to Thailand.