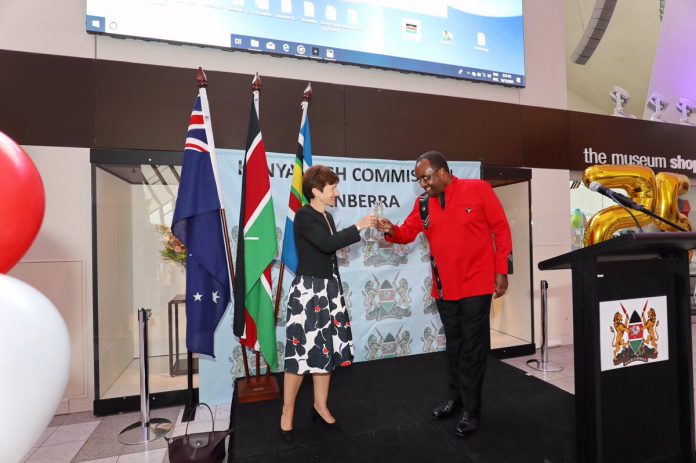 On the auspicious occasion of 55th Jamhuri National Day of the Republic of Kenya, The high Commissioner of Kenya Ambassador Isaiya Kabira Monday night hosted a reception in Federal Capital, Canberra.
The National Day Reception is most important annual event for the High Commission which was attended by the diplomatic corps including Ambassadors/ High Commissioners based in federal capital, political leaders, media representatives, prominent Kenyan community leaders and notables from all walk of life.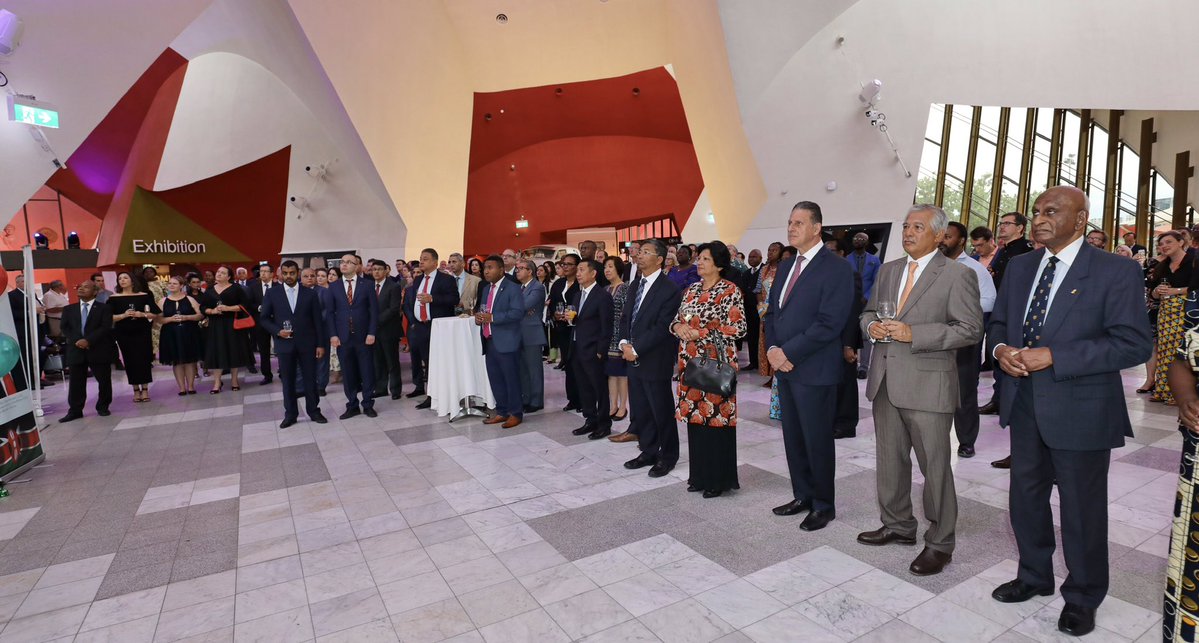 Lyndall Sachs, Chief of Protocol at the Department of Foreign Affairs and Trade represented the Common Wealth of Australia.
Jamhuri National Day event provided the Kenyan High Commission a unique opportunity to showcase the country rich cultural heritage and economic potential.
Prime Minister of Australia Scott Morrison has greeted the people and government of the Republic of Kenya on their 55th Independence Day and acknowledged the 'exceptional contribution' of Kenyans who now live, work or study in Australia.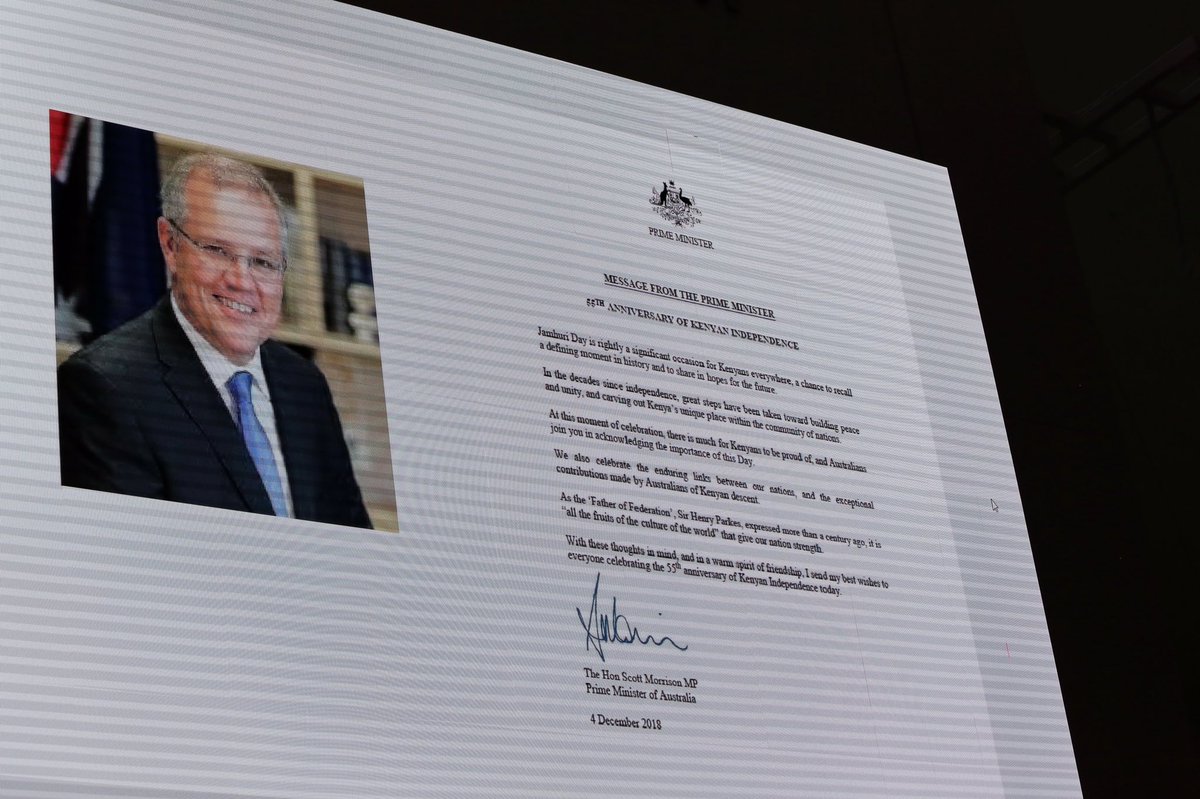 "Jamhuri Day is rightly a significant occasion for the Kenyans everywhere, a chance to recall a defining moment in history and share in hopes for the future", said Prime Minister in his message.
Scott Morrison said that in the decades since independence great steps have been taken towards building peace and unity, and carving out Kenya's unique place in the community of nations.