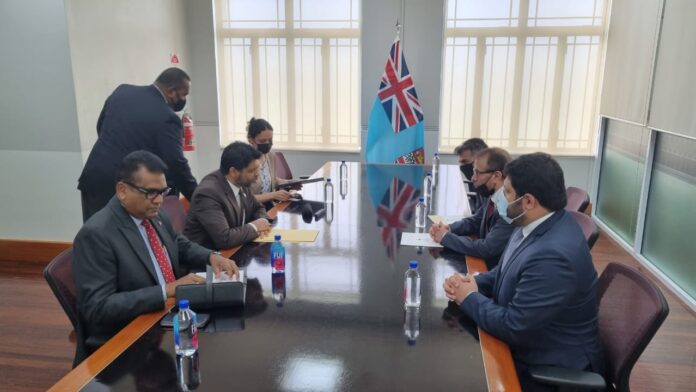 The Ambassador of the Kingdom of Saudi Arabia to Australia Ambassador Musaed Al-Saleem is on an official visit to Fiji where he met with acting Prime Minister Aiyaz Sayed-Khaiyum in capital Suva on Wednesday.
Ambassador Musaed Al-Saleem is also accredited to Fiji as non-resident ambassador of the kingdom. Saudi Arabia and Fiji established their diplomatic ties in August 2015.
During the meeting, both sides discussed number of issues of common interest and issues of concern to the two countries.
They explored the mechanism for developing bilateral relations between the Kingdom and Fiji in all fields.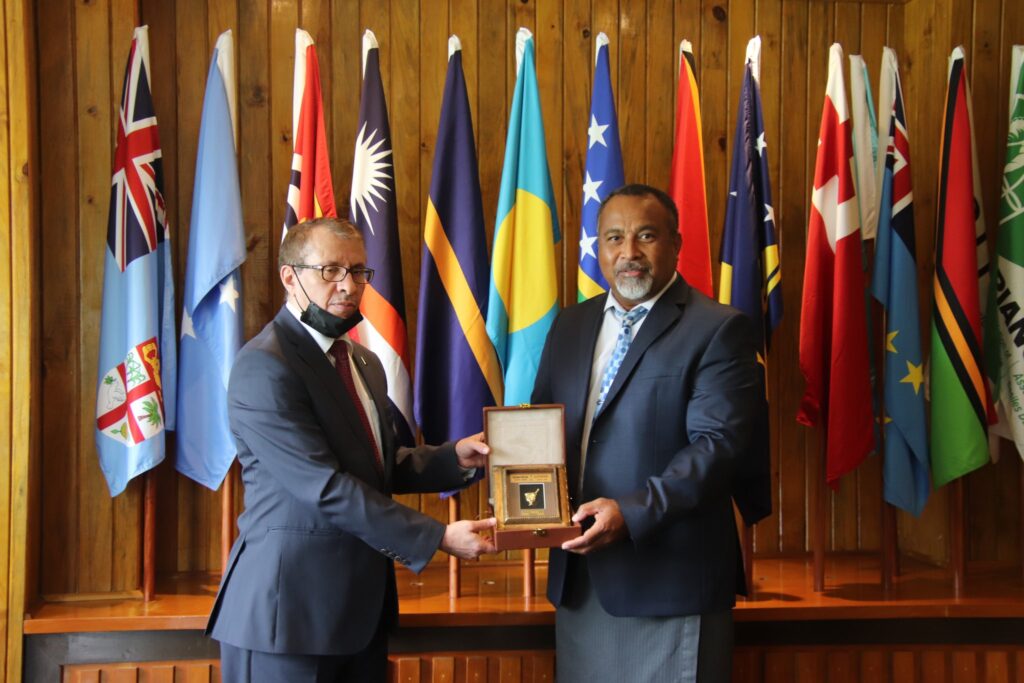 Ambassador Musaed Al-Saleem during his visit to Fiji also met with the Secretary-General of the Pacific Islands Development Forum, Mr. Solo Mara.
During the meeting, they discussed ways to enhance and develop cooperation between the Kingdom and the Pacific nations.