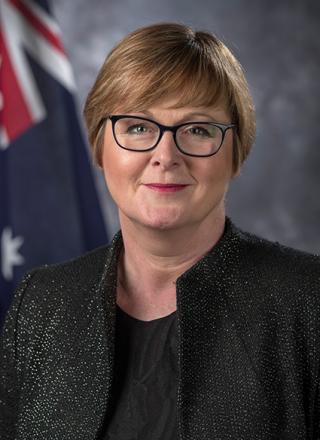 Australia and Japan Wednesday decided to accelerate defence cooperation in the fields of military exercises, personnel exchanges, space and cyber policy, defence science and technology.
The agreement was reached in a meeting between Australian Minister for Defence, Senator Linda Reynolds and her Japanese counterpart Mr. Kono Taro in Tokyo. This was Minister Reynolds' first official visit to Japan since assuming charge of Defence Minister of Australia
"Ministers emphasized that as Indo-Pacific security dynamics became more challenging, the strategic logic underpinning Japan-Australia cooperation was only getting stronger", said a joint statement issued after the meeting.
They welcomed the significant progress in the defence relationship in 2019, including the first bilateral fighter jet exercise BUSHIDO GUARDIAN and Japan's largest ever participation in the Australia-United States joint exercise TALISMAN SABRE.
Ministers agreed to regularising Japan Air Self-Defense Force's participation in Exercise PITCH BLACK commencing in 2020 in Australia, and fighter exercise BUSHIDO GUARDIAN in Japan.
They agreed that an Australian Army liaison officer will be permanently stationed with the Ground Self-Defense Forces as part of efforts to boost military cooperation between the two countries.
Agreement was also reached to establish a program to exchange defence scientists and engineers to deepen bilateral collaborative defence research and development between Japan`s Acquisition, Technology and Logistics Agency and Australia`s Defence Science and Technology Group.
They confirmed that both sides continue to make efforts towards concluding a reciprocal access agreement which would improve administrative, policy, and legal procedures to facilitate joint operations and exercises.
The Ministers reiterated their determination to work bilaterally to enhance defence and security cooperation with partners in the Indo-Pacific region including in the fields of, capacity building, maritime security and humanitarian assistance and disaster relief.
The Ministers reaffirmed their intention to develop defence cooperation among Australia, Japan and the United States.
The regional issues including the South China Sea, the East China Sea and North Korea also came under discussion.
The Ministers discussed the recent series of ballistic missile launches by North Korea declaring it a serious threat to the regional security and condemned the launches as violation of United Nations Security Council Resolutions (UNSCRs).