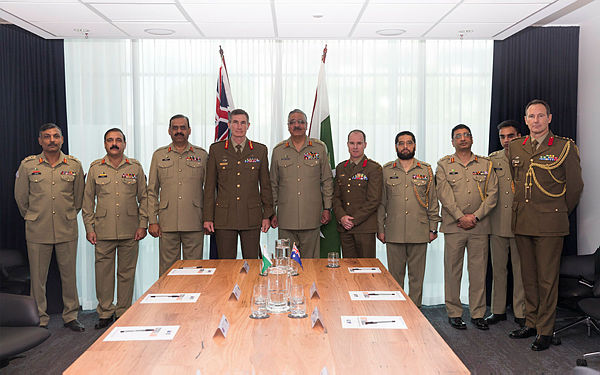 Australia and Pakistan have expressed satisfaction on the ongoing defence and security cooperation and agreed to maintain the momentum.
Australia-Pakistan 10th Defence and Security Talks were held in Canberra on 26 September 2019, where both sides reviewed the defence and security cooperation.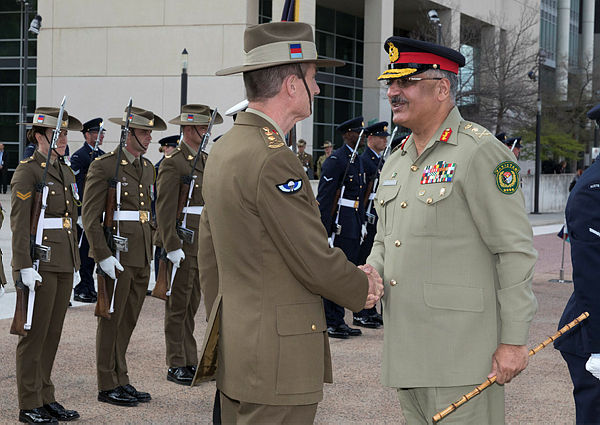 Australia's Chief of the Defence Force, General Angus Campbell hosted Pakistan's Chairman Joint Chiefs of Staff Committee, General Zubair Mahmood Hayat.
"Australia has a long-standing defence relationship with Pakistan, and values ongoing strategic dialogue", said a statement from Ministry of Defence.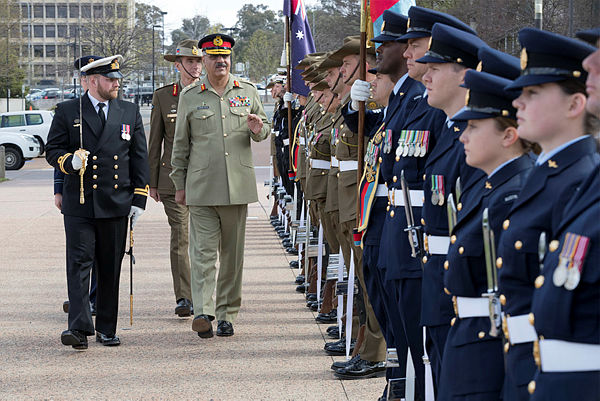 This is the most senior regular dialogue Australia has with Pakistan and an opportunity to review bilateral defence cooperation and exchange perspectives on the strategic issues in the region.
" Education and training is the main element of the two countries' defence cooperation", it further added.
On arrival at at Russell offices, Chief of Defence Force General Angus Campbell, AO, DSC welcomed his Pakistani counterpart General Zubair Mahmood Hayat. General Zubair was also given guard og honour by Australia's Federation Guards.