Fourth round of negotiations towards an ambitious and comprehensive EU-Australia Free Trade Agreement (FTA) will kick start on Monday as Prime Minister Scott Morrison hopes to clinch the trade deal with European Union by end of this year.
A team of Australian officials will meet EU counterparts in Brussels from 1-5 July for the fourth round of EU-Australia Free Trade Agreement negotiations, said a statement from EU Delegation in Canberra.
While formal negotiations of the deal began a year ago, Australia has sought better access to European markets for decades.
Previous rounds, led by the EU's Helena König and Australia's Alison Burrows, delivered good progress. The third round of negotiations, held 25-29 March in Canberra, involved 16 working groups covering most areas of the FTA.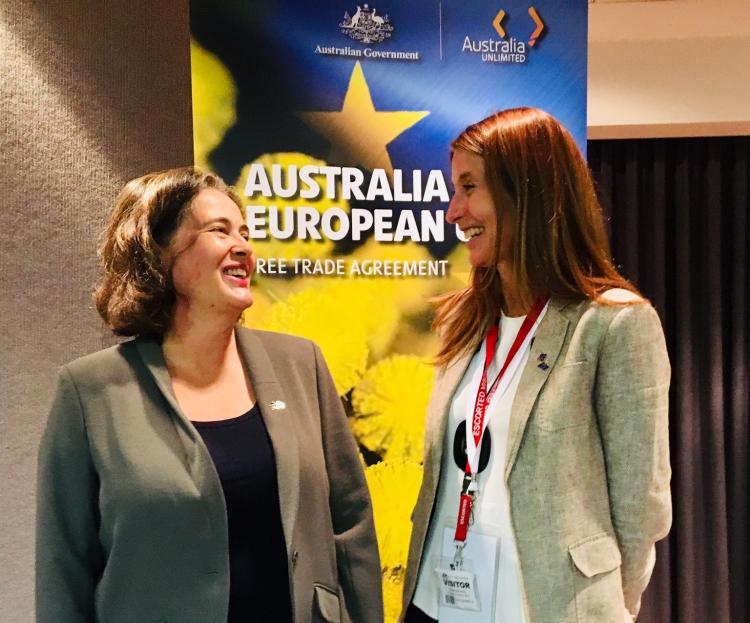 "These discussions showed "a shared commitment to negotiate an ambitious and comprehensive agreement," the DG Trade report reads.
Ahead of crucial FTA negotiations, European Australian Business Council (EABC) delegation comprises of Australian business, education and industry leaders visited the European Commission in Brussels met European Commission Vice President Jyrki Katainen, Commissioner for Agriculture Phil Hogan, Business Europe Director Dr Markus Beyrer and DG Trade's Chief Negotiator for the EU-Australia FTA Helena König.
Future rounds are scheduled for 14-18 October in Canberra and 9-13 December in Brussels.
Prime Minister Scott Morrison on Saturday met European Council president Donald Tusk and European Commission president Jean-Claude Junker on the sidelines of the G20 summit in Osaka and discussed the trade deal.
"Australia hopes to get closer to a European Union trade deal by the end of the year", SBS quoted Prime Minister Morrison as saying.
"This is an incredibly important agreement for Australia and we're looking forward to getting to the meaty section of the discussions as quickly as we can," he told the European chiefs.
"Particularly with the window I think we have to do something formative before the end of the year."
However, he conceded there was still a lot of work to do.
One of the sticking points has been the EU's insistence on geographic indicators, including products labelled as fetta or prosciutto made in Australia, among others.