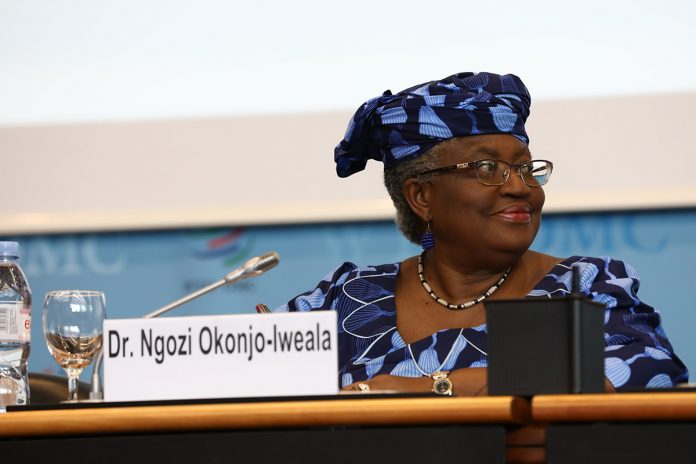 "If I am selected as Director General of World Trade Organization (WTO), I consider that I am well placed to address the challenges being faced by the international trade body", Dr Ngozi Okonjo-Iweala, former finance minister of Nigeria and candidate for the post of director-general of the WTO expressed after Nigerian President Muhammadu Buhari nominated her as the nation's candidate.
Eight countries have nominated their candidates for the post of WTO Director-General to succeed the current Director-General, Mr Roberto Azevêdo, who has announced to step down on 31 August 2020.
Okonjo-Iweala is a former World Bank executive who negotiated a write-off of Nigeria's debt in the mid-2000s. She has served as minister of finance, economy and foreign affairs in Nigeria. She is currently chair of the Board of Gavi, the global vaccine alliance and is African Union Special Envoy to mobilize international financial support for the fight against COVID-19.
If elected, she will be the first woman and first African to lead the World Trade Organisation (WTO) as WTO has never been led by an African since its creation in 1995. Africa represents a key bloc within the WTO. It accounts for nearly 27% of membership and 35% of members from developing countries.
International trade body is facing numerous and complex challenges. Since the collapse of the Doha Round of trade talks, the multilateral trade system has stalled and it needs to be revived. Launched in 2001, the Doha Round failed to respond to the development interests of poor countries, most of which are African.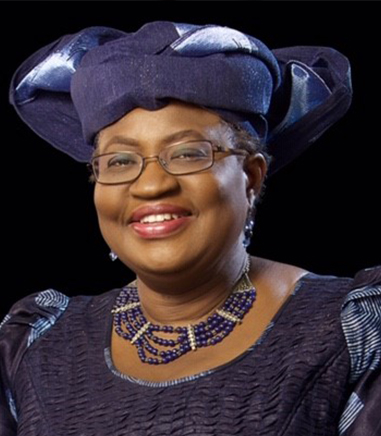 Dr Ngozi Okonjo-Iweala possess over 30 years experience as economist and international development expert. She has received over fifteen honorary degrees, including from Yale University, the University of Pennsylvania, Brown University, Tel Aviv University and Trinity College, Dublin. She got bachelor degree in Economics from Harvard University and PhD in Regional Economics and Development from Massachusetts Institute of Technology.
She has been ranked by Fortune as one of the 50 Greatest World Leaders in 2015 and Forbes declared her as one of the Top 100 Most Powerful Women in the world consecutively for four years. The Time also honoured her as one of the Top 100 Most Influential People in the world in 2014.
Dr Ngozi has abroad vision for WTO to steer it out from present day challenges.
"My vision is for a WTO with purpose, seeking to use trade to deliver the Sustainable Development Goals, a WTO where greater trust among members and a renewed commitment to core objectives and principles lay the ground for overcoming the challenges that have paralyzed the WTO over the years", she said in her statement before the General Council.
Dr Ngozi has been involved in difficult negotiations with high political stakes including debt relief negotiations with both Paris and London Clubs. She is looking forward to mitigate the challenges confronted by the WTO with her tested skills as the WTO current problems are not solely of a technical nature but some require political solutions.
She has a proven track record in carrying out successful reforms. As a Finance Minister, she steered Nigeria. A country of 200 million people through various difficult reforms. She also served as Managing Director of World Bank and had oversight responsibility for the bank's $81 billion operational portfolio in Africa, South Asia, Europe and Central Asia.
"At the WTO, I would bring my experience with World Bank to ensure that the organization is efficiently managed and its administration meets the highest standards.
Ms Julia Gillard, former Prime Minister of Australia has endorsed her candidature by saying that Dr Ngozi is one of those rare leaders who combines a depth of technical knowledge with strategic insight and exceptional inter-personal skills and always deliver exemplary results.