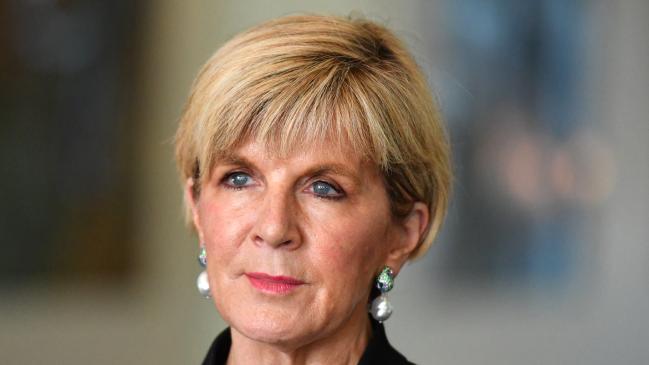 Foreign Minister Julie Bishop has defended her department for sponsoring an Australian-made "modest fashion" Islamic clothing exhibition in Malaysia amid criticism it went against mainstream Australian values.
In yesterday's joint partyroom meeting, chief government whip Nola Marino gave Ms Bishop an opportunity to explain the initiative after Tony Abbott last month called it an attempt to pander to an "incredibly old-­fashioned view of modesty" using taxpayer money.
The exhibition, featuring burkini swimsuit inventor Aheda Zan­etti and academic Susan Carland, was taken to Mal­aysia by the Department of Foreign Affairs and Trade to promote Australian diversity and showcase Australia's creative industries.
Ms Bishop said that in 2012 the Sydney Powerhouse Museum did a collection featuring the work of Australian designers targeting the international market for women in Muslim countries interested in "modest fashion". The success of the collection led to an application for an export grant to take the ­designs to Indonesia and Malaysia where Ms Bishop said there was an estimated market of between 20 to 50 million people.
Ms Bishop argued this was consistent with the objectives of the Department of Foreign Affairs and Trade in exploring export opportunities for Australian entrepreneurs. DFAT has said it expected spending in the Islamic "modest fashion" market to increase by more than 7 per cent by 2021 and is urging the industry to support "all sorts of fashions".
Mr Abbott responded by asking whether the initiative was consistent with Australian values, with Ms Bishop clarifying that the government was "in no way" telling Australian women what to wear.