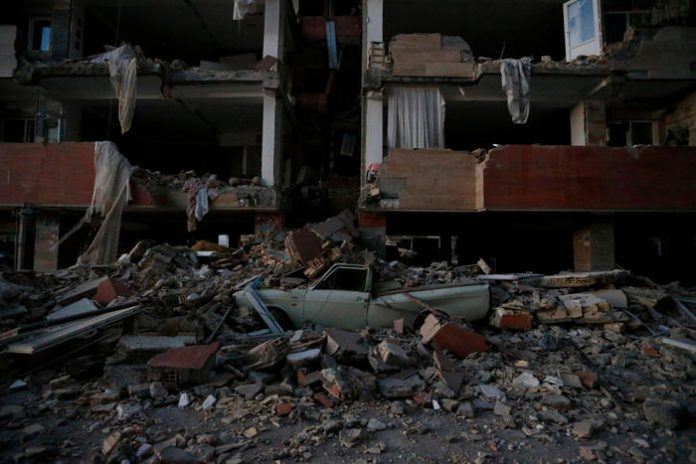 Iran's English-language Press TV said more than 450 people were killed and 7000 were injured when the magnitude 7.3 earthquake jolted the the western province of Kermanshah that borders Iraq on Sunday.
Across the border in more sparsely populated areas of Iraq, the health ministry said eight people had died and several hundred were injured.
The 7.3-magnitude quake rocked a border area 30 kilometres southwest of Halabja in Iraqi Kurdistan at around 9:20 pm (1820 GMT) on Sunday, the US Geological Survey said.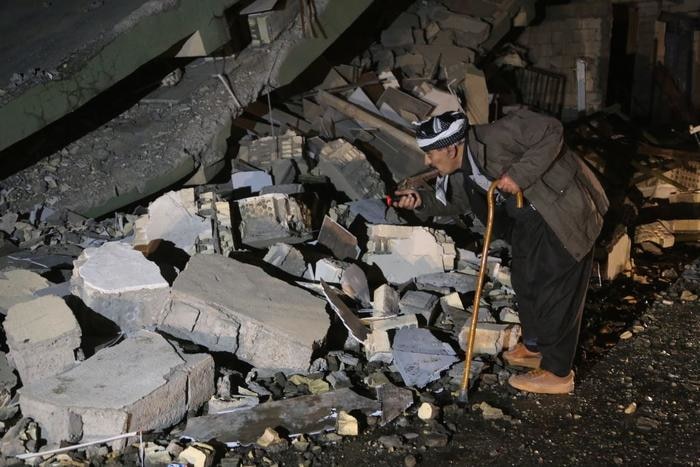 "People's immediate needs are firstly tents, water and food," said the head of Iran's elite Revolutionary Guards, Major General Mohammad Ali Jafari.
"Newly constructed buildings… held up well, but the old houses built with earth were totally destroyed," he told state television during a visit to the affected region.
Hundreds of ambulances and dozens of army helicopters reportedly joined the rescue effort after Iranian supreme leader Ayatollah Ali Khamenei ordered the government and armed forces to mobilise "all their means".