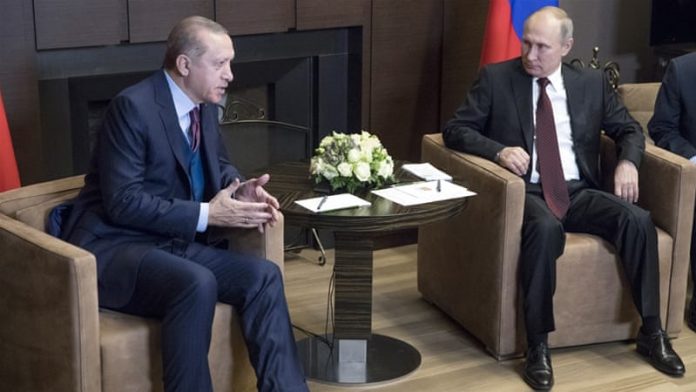 Turkish President Recep Tayyip Erdogan has suggested Russia and the US should pull their troops out of war-torn Syria after their leaders –
Vladimir Putin and Donald Trump – said there was "no military solution" to the country's long-running conflict."If a military solution [in Syria] is out of the question, then those who say this [Russia and the US] should pull their troops out … and steps for a political solution should be taken," he said.
Erdogan's comments came two days after the Kremlin released a statement, issued on the sidelines of an Asia-Pacific summit in Vietnam, in which Putin and Trump agreed there was no military solution to the conflict in Syria.In his reported comments, Erdogan said neither Russia, nor the US would be pulling out of Syria soon.
"The United States said it would completely leave Iraq, but it didn't. The world is not stupid, some realities are being told differently and practiced differently," he said.