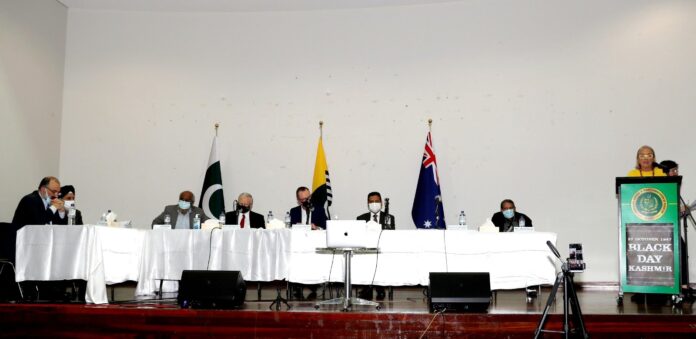 Pakistani community in Australia in a show of solidarity with Kashmiris observed October 27 as Black Day to protest against 74 years of Indian illegal occupation of Jammu & Kashmir.
To mark the Kashmir Black Day, High Commission for Pakistan in Canberra hosted a virtual Seminar titled "Taking Stock of Human Rights situation in the Indian Illegally Occupied Jammu & Kashmir (IIOJK" which was attended by
parliamentarians, officials of the Australian government, diplomats, journalists, scholars, intellectuals, think tanks and members of the Pakistani and Kashmiri community.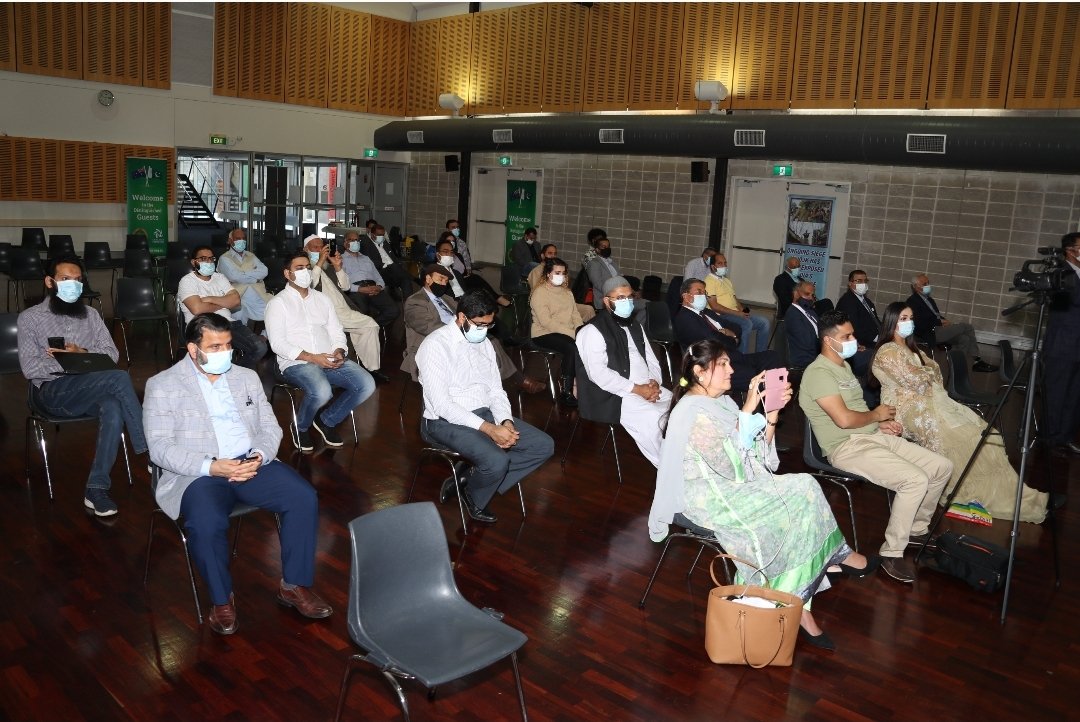 The key Speakers of the Seminar included former President of Azad State of Jammu and Kashmir, Sardar Masood Khan; Chairman of the Senate's Standing Committee on Foreign Affairs, Senator Mushahid Hussain Syed; Australian Senator
Janet Rice; Member of the Legislative Council of New South Wales, David Shoebridge; former Australian Senator and human rights activist, Lee Rhiannon and High Commissioner for Pakistan, Zahid Hafeez Chaudhri.
The Speakers highlighted the grave human rights situation in IIOJK, especially in the wake of India's illegal and unilateral actions of 5 August 2019. They underscored the urgent need for resolution of the Jammu and Kashmir
dispute in accordance with the relevant United Nations Security Council (UNSC) resolutions and wishes of the Kashmir people.
Highlighting the gross and systematic human rights violations in IIOJK, Sardar Masood Khan underscored the need to hold India accountable for its crimes against humanity. He also highlighted that the longstanding Jammu and
Kashmir dispute posed serious threat to peace and security in the region.
David Shoebridge called for immediate resolution of the Jammu and Kashmir dispute through the exercise of the right to self-determination by the Kashmiri people. He stated that commercial and political considerations must not supersede universal human rights and long-term relations between countries must be based on shared human values.
Senator Mushahid Hussain Syed stated that the situation in IIOJK was grave due to unabated brutalization of the Kashmiri people by India. He condemned the continued clampdown and digital apartheid by India in the occupied territory. He pointed towards growing fascism in India which was also being highlighted by the international media and human rights organizations.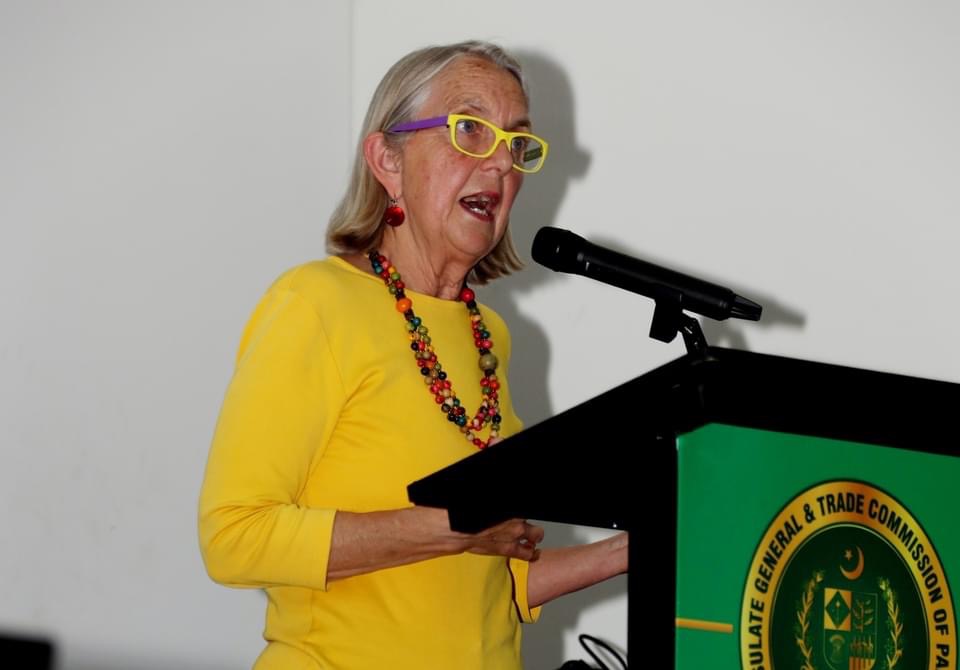 Senator Janet Rice expressed her strong support for the Kashmiri people. She pointed towards growing intolerance in India against minorities. She referred to the recent spate of hate and prosecution of youth in IIOJK after they celebrated Pakistani Team's victory against India in the T20 Cricket World Cup.
She recalled the resolution tabled by her in the Australian Parliament for protection of human rights of people of IIOJK this year and expressed her resolve to continue to raise her voice on all foras.
Senator Lee Rhiannon expressed grave concern over increasing human rights violations in IIOJK. She highlighted that many international human rights organizations had called upon India to end these violations. She referred to the Genocide Watch's Report, expressing serious concern over signs of early stages of genocide in IIOJK.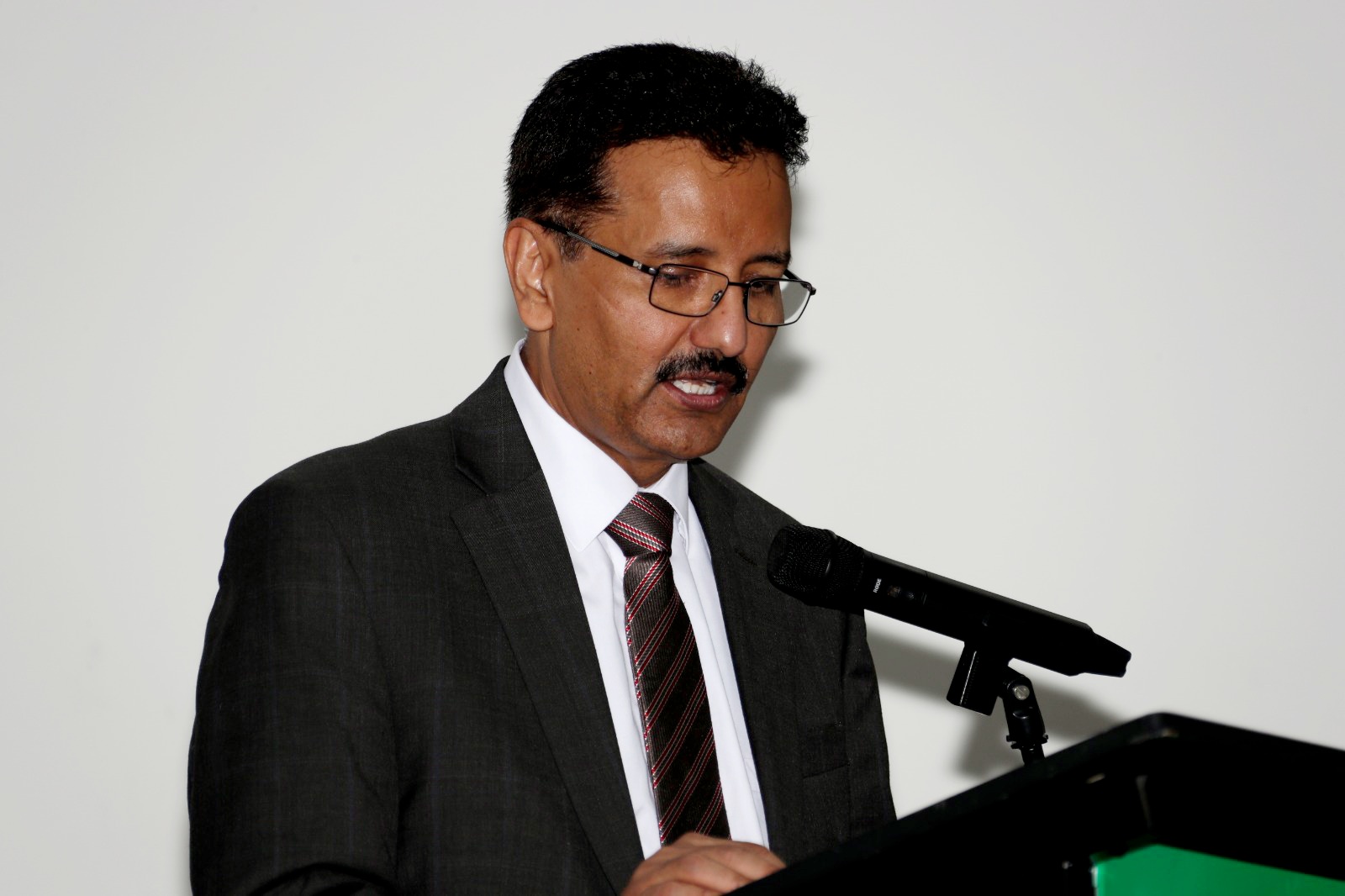 High Commissioner Zahid Hafeez Chaudhri, in his remarks, called upon the international community to urge India to rescind its illegal and unilateral actions of 5 August 2019; stop and reverse the changes in the demographic
structure of IIOJK; end extra-judicial killings in fake encounters and staged cordon and search operations; release the incarcerated Kashmiri leaders and restore all fundamental rights and freedoms of the Kashmiris people.
He reaffirmed Pakistan's full support to the Kashmiri people in their just struggle till the realization of their right to self-determination as enshrined in the relevant UNSC resolutions.