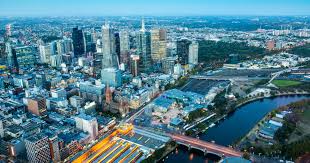 The father of a man accused of trying to shoot New Year's Eve revellers at Federation Square has declared his son innocent of the alleged terror plot.
Ali Khalif Shire, a 20-year old Muslim man from Werribee in Melbourne's western suburbs was arrested at 3pm yesterday after a secret operation by the police Special Operations Group.
He is still being interviewed, but police allege he was trying to get a gun and kill "as many people as he could".
He is expected to be charged later today with engaging in an act in preparation for a terrorist attack and collecting documents to facilitate an attack.
He allegedly displayed sympathies for the Islamic State terrorist organisation.
Outside the house which the man shared with his parents and siblings, his father told The Australian that he was shocked by the allegations.
"He (my son) is very innocent," the father said. "If you knew that man, you don't believe it."
The man was arrested after a long period of surveillance codenamed Operation San Jose, in a combined effort by Victoria Police, Australian Federal Police and the Australian Security Intelligence Organisation.
Victoria Police deputy commissioner Shane Patton said the man — who was born in Australia to Somalian parents — had shown evidence of growing radicalisation, becoming "energised" when overseas terrorist attacks occurred.
"The male is one of our high-risk persons of interest we have been monitoring for a very lengthy period of time," Mr Patton said.
"The allegations are that he was planning to commit a terrorist act and that he attempted to obtain a gun to do so.
"What we will be alleging is he was intending to use a firearm to shoot and kill as many people as he could in the Federation Square area on New Year's Eve.
Mr Patton said the man had not accessed a gun at any stage, but had face-to-face meetings as he tried to obtain an automatic weapon.