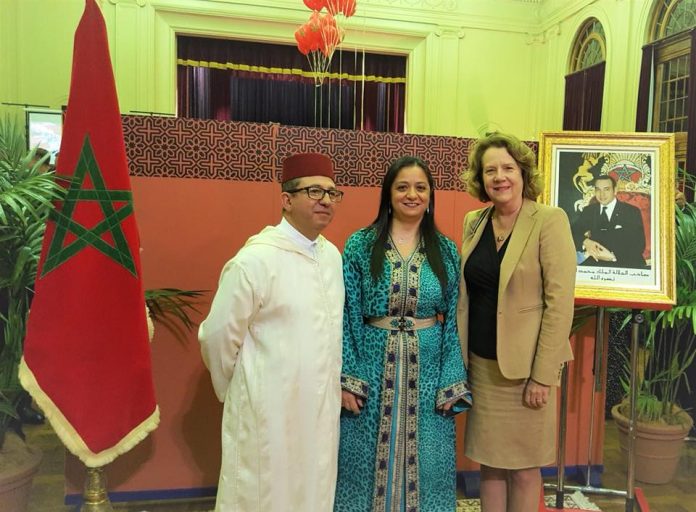 Embassy of the Kingdom of Morocco to Australia hosted a reception on the occasion of the 19th anniversary of the enthronement of His Majesty, Mohammed VI, King of Morocco prestigious Albert Hall of Canberra.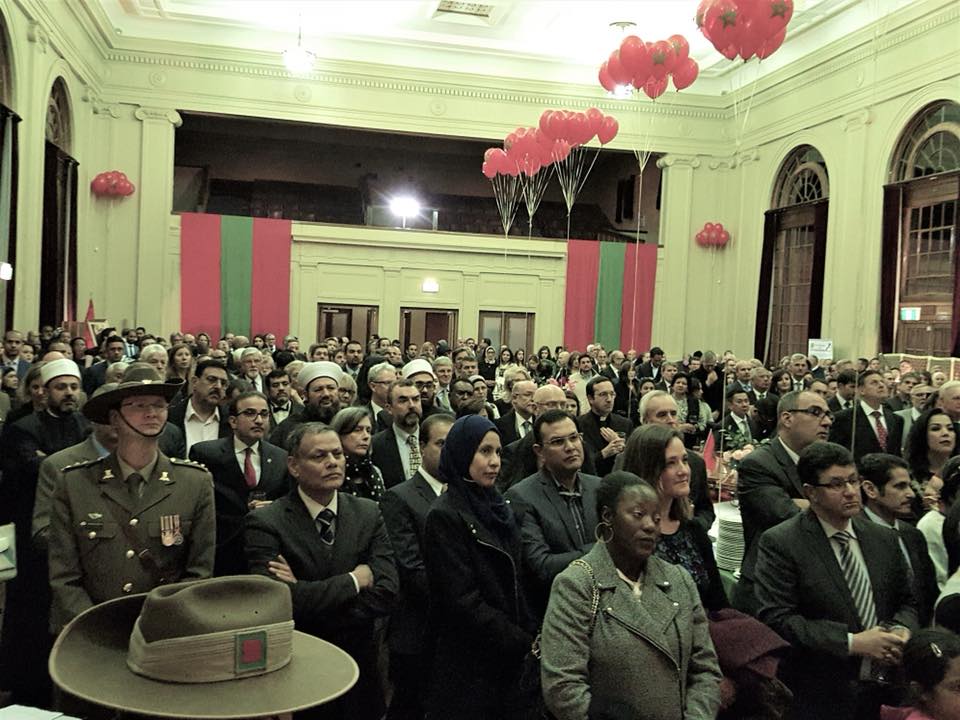 The Ambassador of Morocco karim Medrek hosted the ceremony which was attended by Ambassadors/ high Commissioners based in federal capital, media representatives, Moroccan community leaders and notables. First Assistant Secretary for Middle East and Africa Division at the Department of Foreign Affairs and Trade, Mrs. HK YU, the Commission for international engagement, Mr. Brendan Smyth, the Director of the National Museum of Australia & Mr. Mathew Trinca and the Director General of the National Archives of Australia, Mr. David Fricker also attended the event.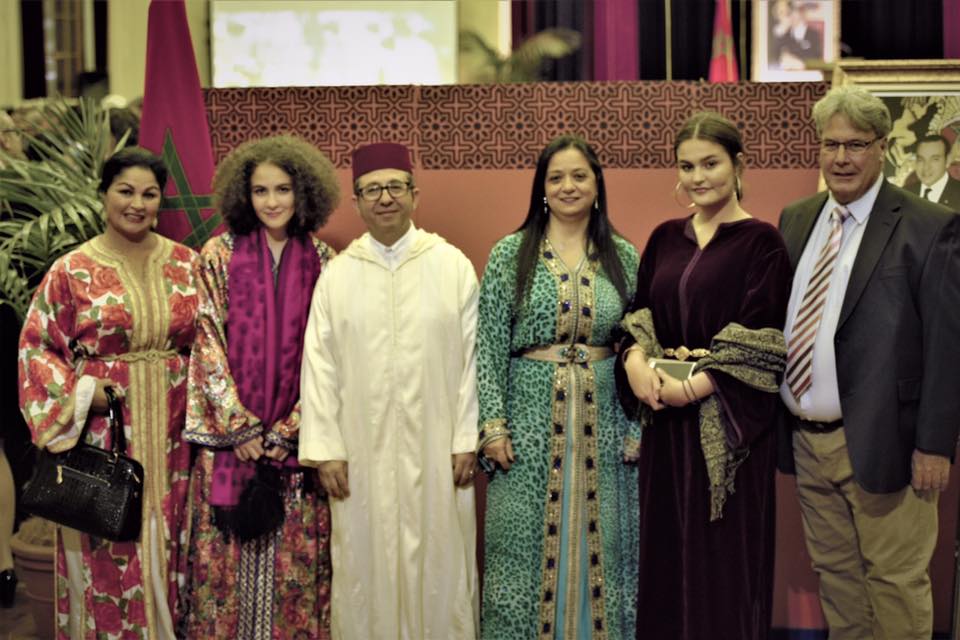 This reception has been marked by the performance of the Moroccan and Australian anthems by the band of the Royal Military College of Duntroon featuring the students of the Maribyrnong Primary School.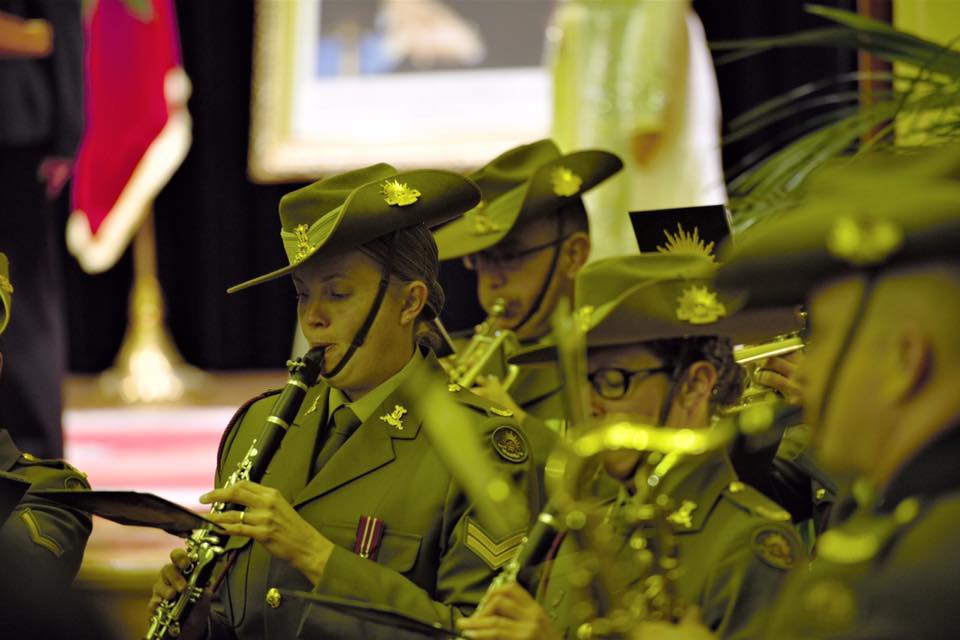 On this occasion, the Ambassador Karim MEDREK highlighted the importance of this national ceremony which commemorates 19 years of great achievements and progress under the leadership of HM the King of Morocco.
Mr. MEDREK noted that this celebration comes at a special moment with regard the bilateral relationship between the Kingdom of Morocco and the Commonwealth of Australia marked by excellence, mutual understanding and convergence of views on a number of bilateral and multilateral affairs.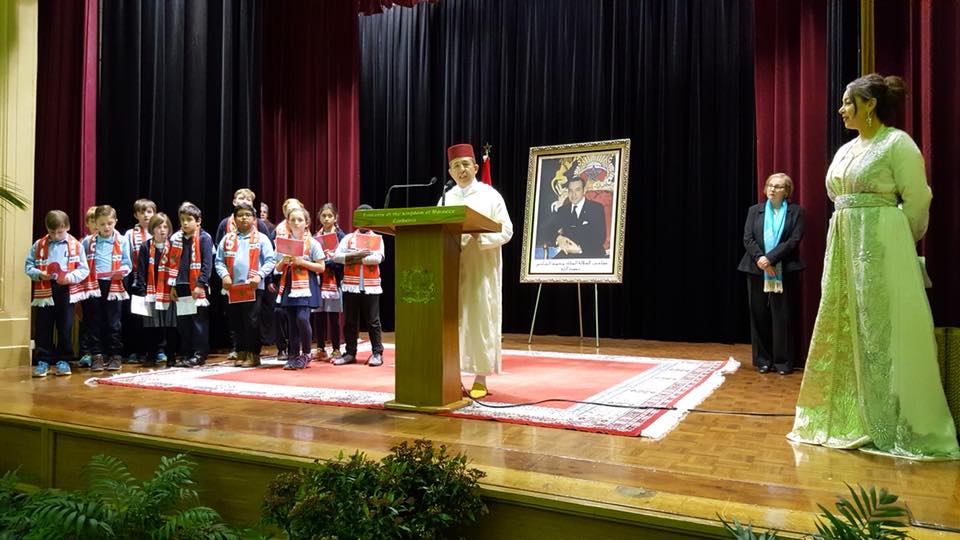 The Ambassador evoked, in this respect, the importance of the holding of the 3rd round of political consultations between the two countries in addition the establishment of the Parliamentary Friendship Group and the Moroccan-Australian Business Council.
Besides, the Embassy of the Kingdom of Morocco honored, on this occasion, some Moroccan brilliant talents who achieved impressive results in their respective domains, notably science, research, culture and sports. Moreover, this ceremony has been an occasion to celebrate the triumph of the Embassy's team "Lions of Morocco" at the Diplomatic Corps Cup held recently in Canberra.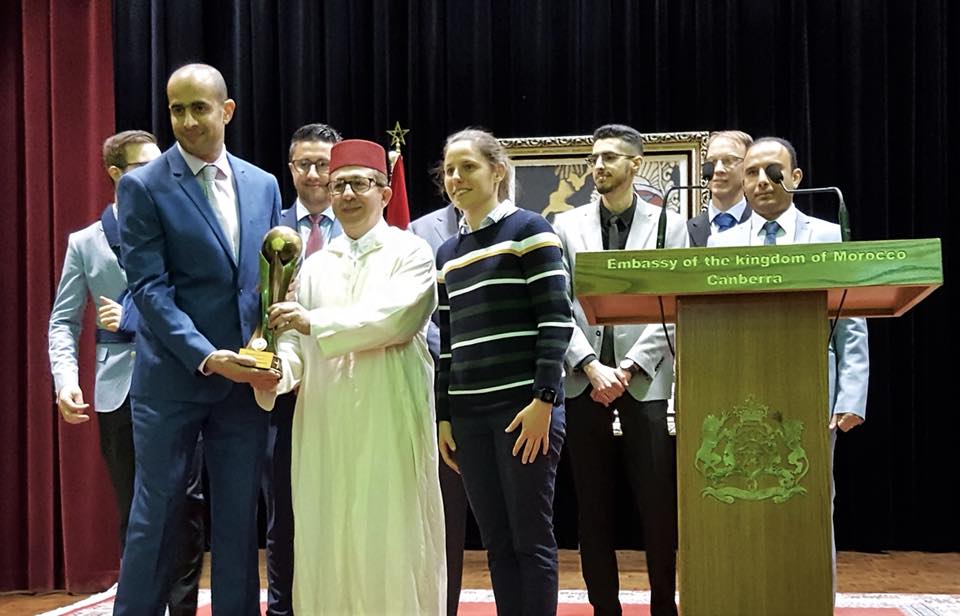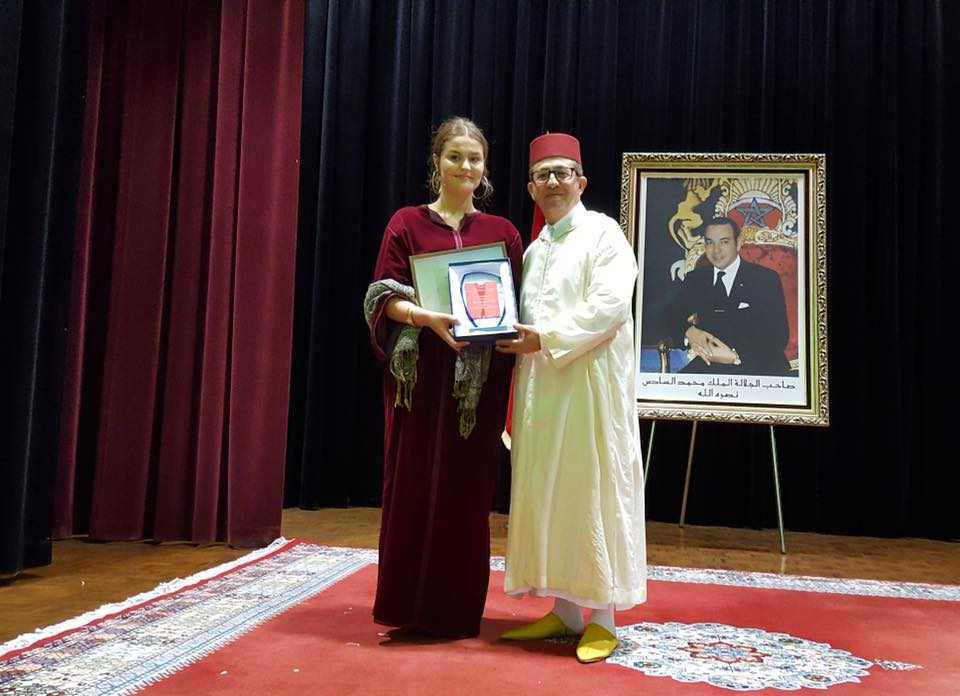 Screenings of videos about the spectacularity of the Kingdom of Morocco in addition to the showcase of Moroccan traditional food have attracted the attention of the attendees in this special ceremony for the Kingdom of Morocco.