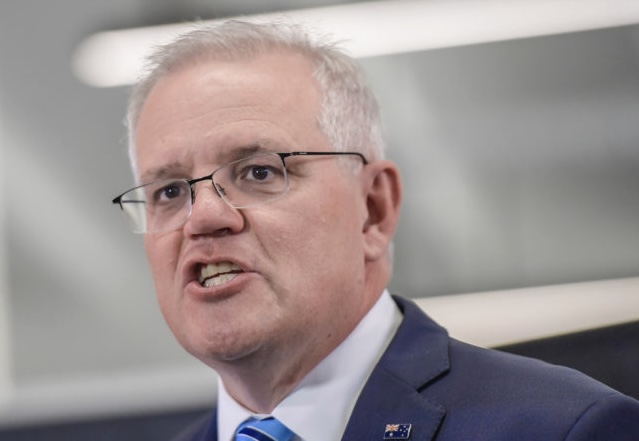 Russian Embassy in Canberra is shocked over the remarks of Prime Minister Scott Morrison calling President Putin as a "thug".
Prime Minister Scott Morrison was talking to reporters in Adelaide on Friday, where he announced new set of sanctions against Russia.
When asked how he would describe the Russian leader: he was blunt and said "I will call him a thug".
He also announced imposing further sanctions on Russian oligarchs and over 300 parliamentarians who voted for Russian military strike in Ukraine.
A Russian embassy spokesperson expressed his dismay when approached to comment on PM Morrison remarks.
"It is well known that some Australian politicians are rather good at virtual shirt-fronting . Nothing especially new here", spokesperson said.