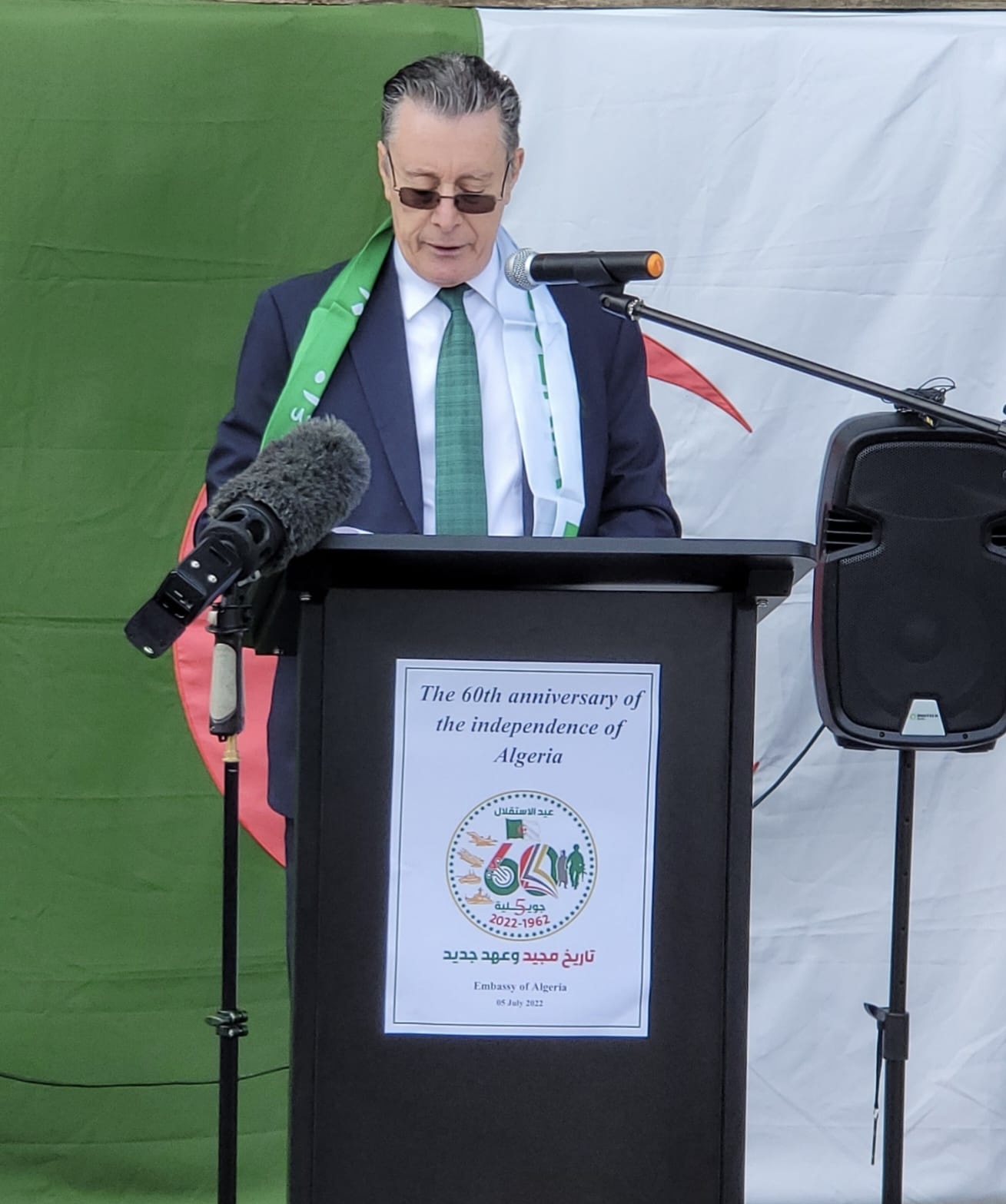 Ambassador of People's Democratic Republic of Algeria, Merzak Belhimeur while distancing Algerian Republic from any blocks or allainces, has stressed that any bilateral dispute should be resolved peacefully through dialogue and negotiation.
He was addressing the flag raising ceremony held at Embassy premises on the occasion of the 60th Anniversary of the Independence of the People's Democratic Republic of Algeria on Tuesday July 05.
Ambassador Merzak also called for the respect of the sovereignty and territorial integrity
of all states.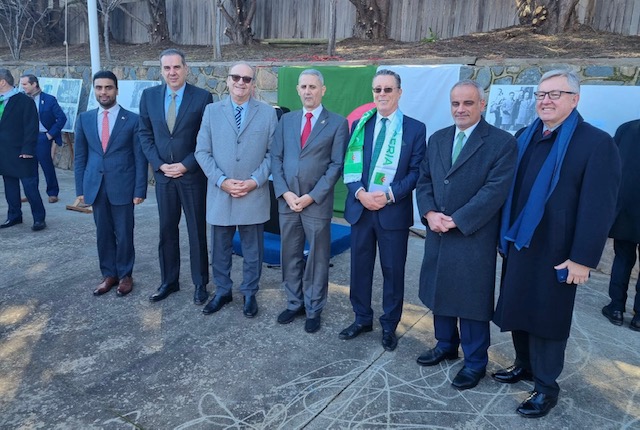 On July 5, 1962, the Algerian people celebrated with joy and enthusiasm the end of 132 years of colonial occupation. In fact, that day represents the end of a fierce struggle which started on November 1st , 1954 and lasted 7 and a half years.
To commemorate that historical day and to pay tribute to the martyrs who gave their lives for the liberation of their country, Ambassador Merzak raised the National flag.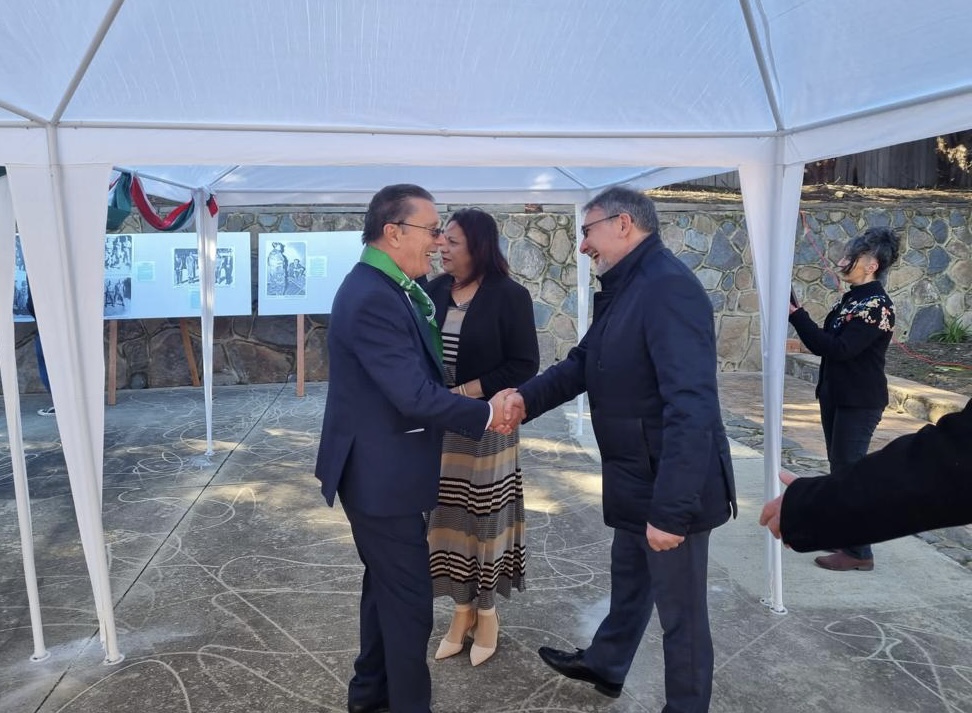 The event was attended by number of Ambassadors, High commissioners, Head of diplomatic
missions, director of Protocol DFAT, Algerian community members and President of the Algerian
Community Association in Australia besides others.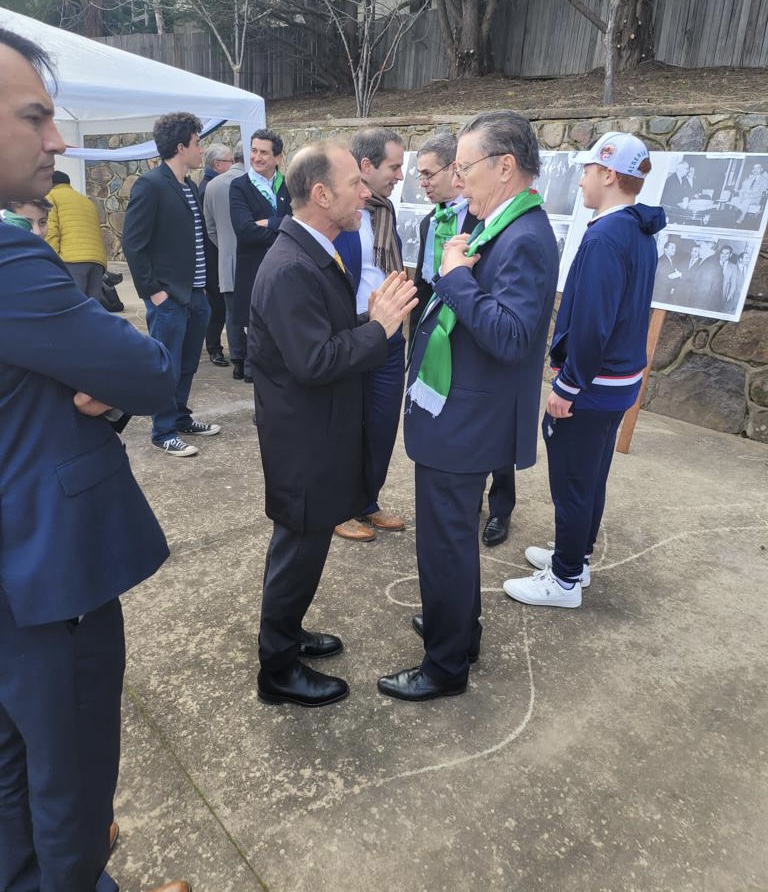 Algerian Ambassador in his speech throw light on the inception of freedom struggle when European origin minority was in full control of all the economic, social, and administrative spectrum and Algerians, for their part, were not even considered as citizens but as subjects with no right whatsoever.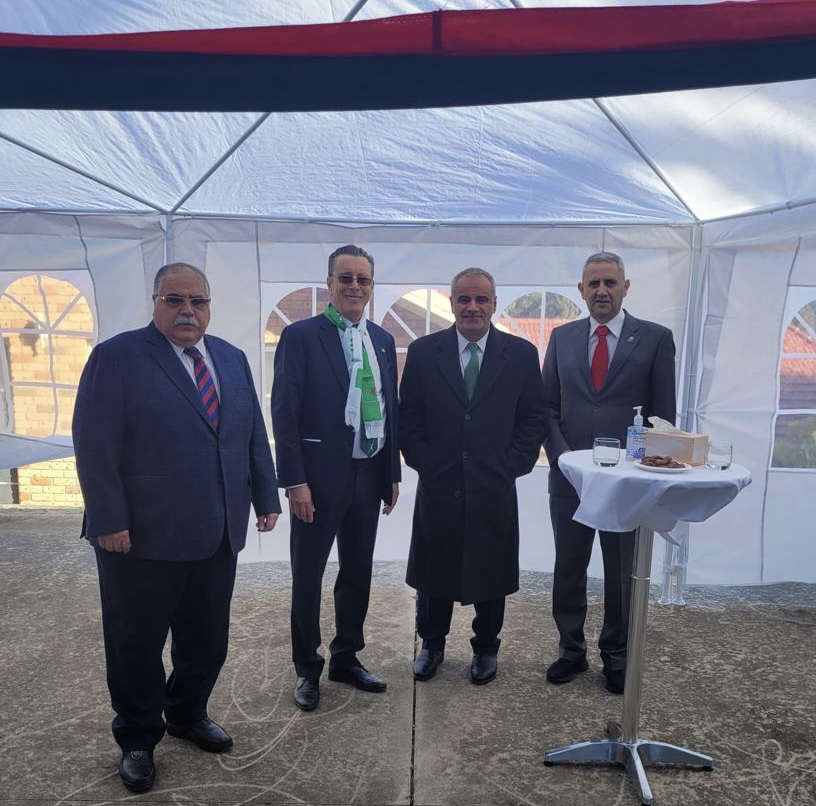 He termed the Algerian freedom movement as a catalyst for the decolonization of several African nations.
"Algerian revolution played a catalyzing role in the decolonization process of the African continent", he said adding at the start of the war, only 5 African countries were independent. By the end of the war, more than 30 African countries have gained their independence.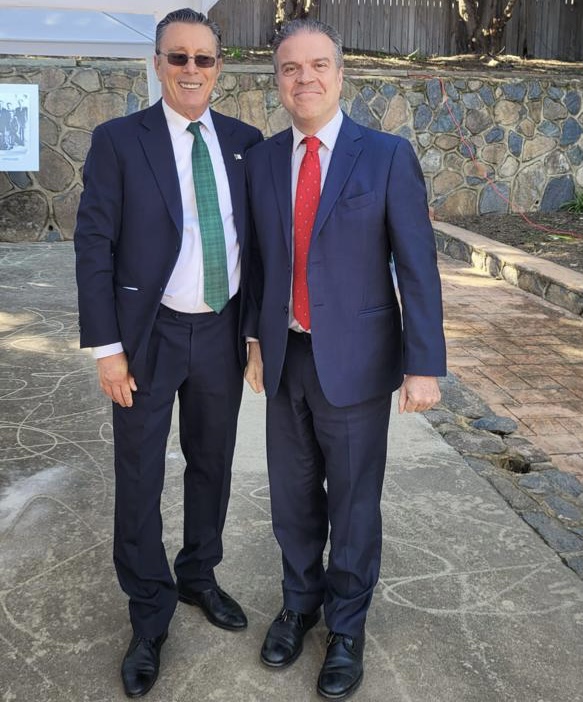 Ambassador Merzak also reiterated Algerian deep support for right of self determination all over the world including for Western Sahara and the Palestinian peoples.
He said that since the early days of its independence, Algeria's international action is committed to peaceful resolution of conflicts which arise between countries.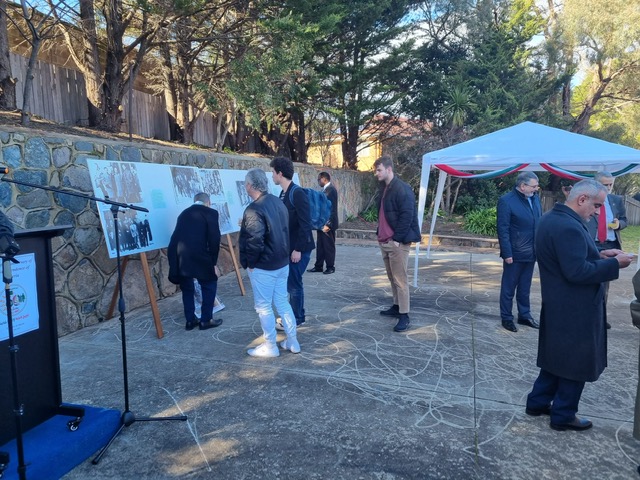 "In line with that position of conciliation and mediation, Algeria has always shown a suspicion against any military or political alliance whatsoever and has always refused to get involved in any of them", Algerian Ambassafdor emphasized.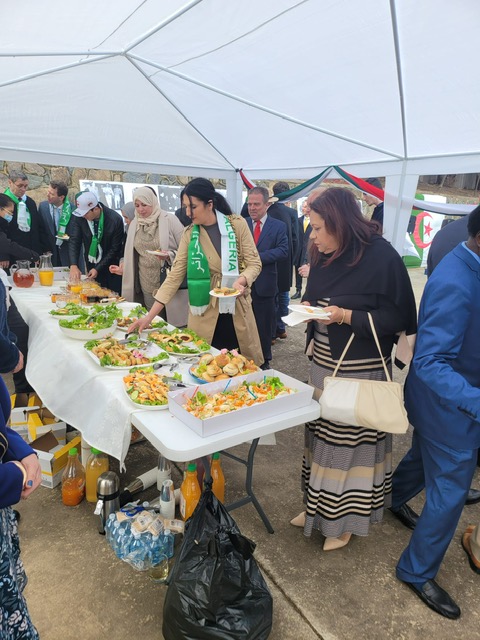 "That position of non-alignment has not changed since then and is, till now considered as the mainstream of the Algerian external policy", he concluded.