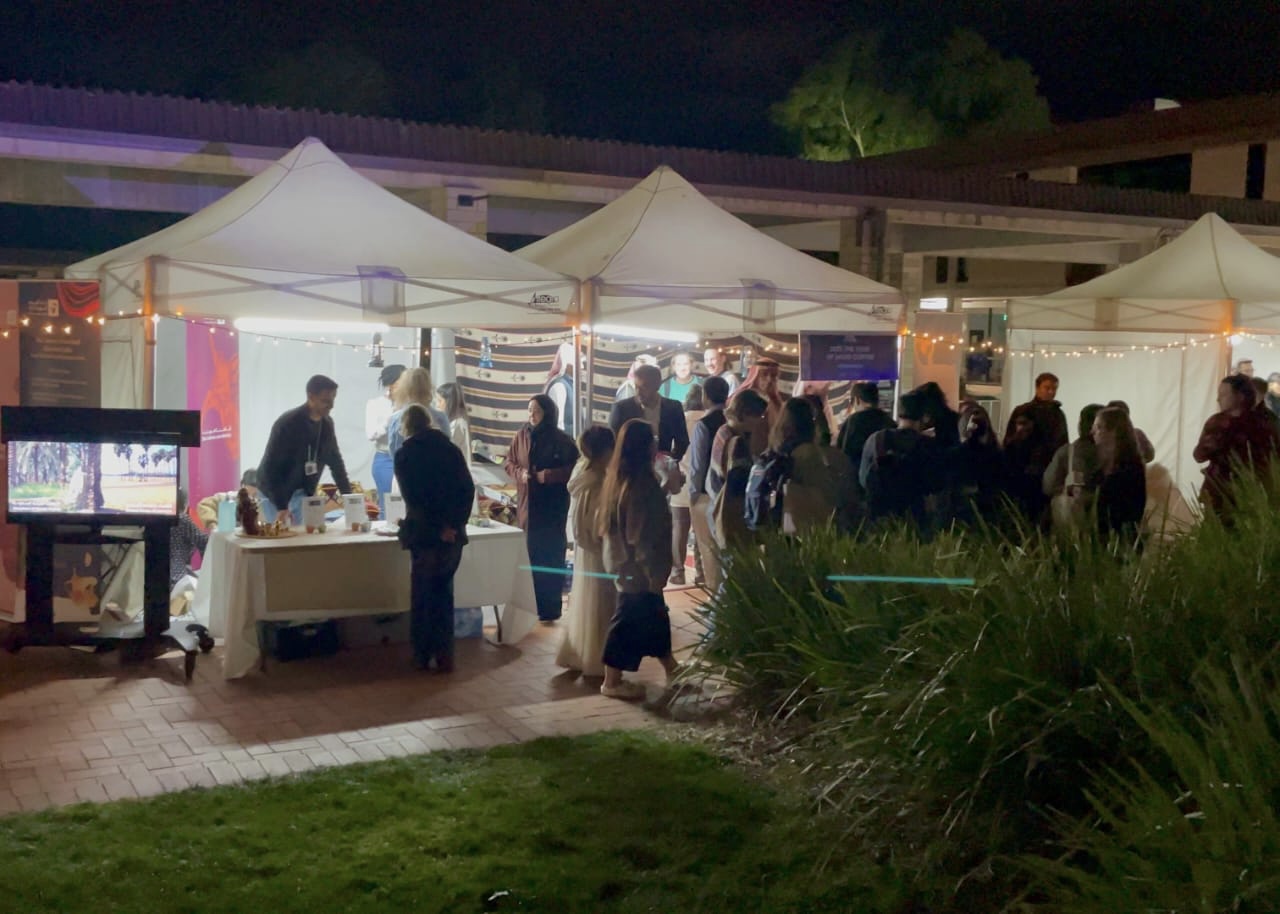 The Embassy of Kingdom of Saudi Arabia in Canberra actively participated in Moonlit Market event in the Multicultural celebration at University of Canberra on 1st and 2nd of September and mesmerized the canberrans with the authentic taste of Saudi Coffee.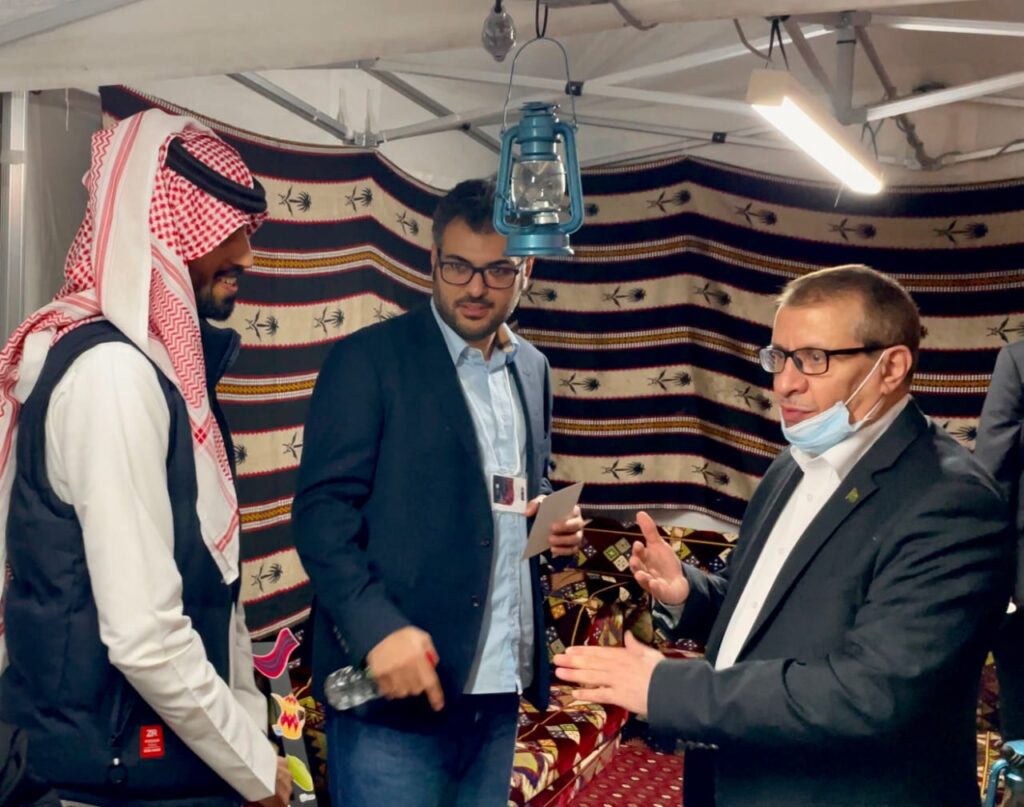 Saudi government has designated 2022 as "The Year of Saudi Coffee," celebrating the authentic taste of a local household staple and showcase the Saudi culture to the world.
Various parts of Saudi Arabia produce coffee beans and each region was distinguished from other regions in producing Arabian coffee — whether through the taste, the composition of flavors or through roasting.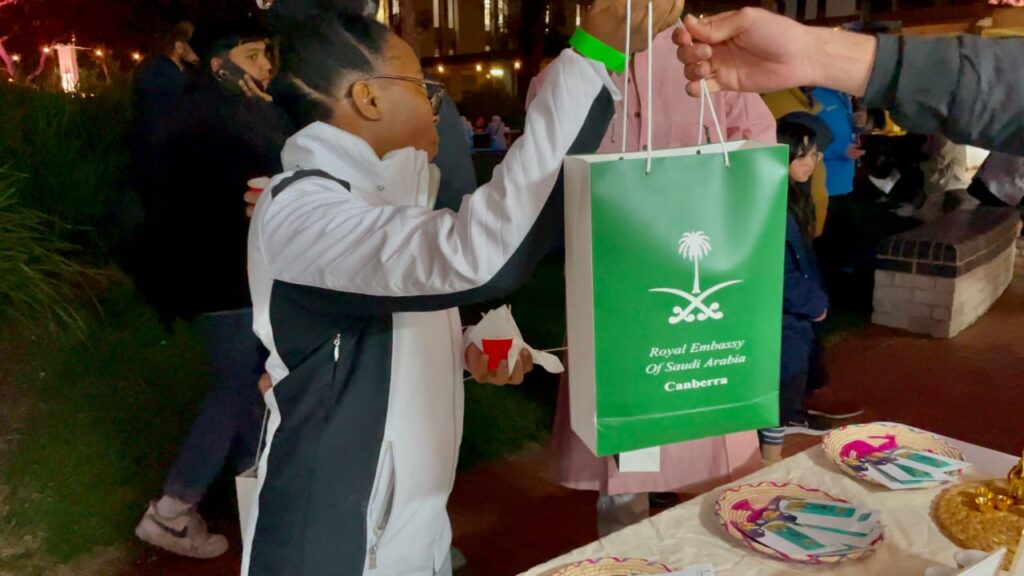 "Saudi pavilion at the Multicultural celebrations draw a huge crowd and every guest was offered a Saudi coffee and Saudi Dates", Rakan Alsaadoon, head of Economic and Cultural department at Saudi Embassy told Vibe Media.
He said we have distributed more than 2160 cup of Saudi Coffee and around 750 KG of Dates as gifts to all the guests visiting Saudi Pavilion.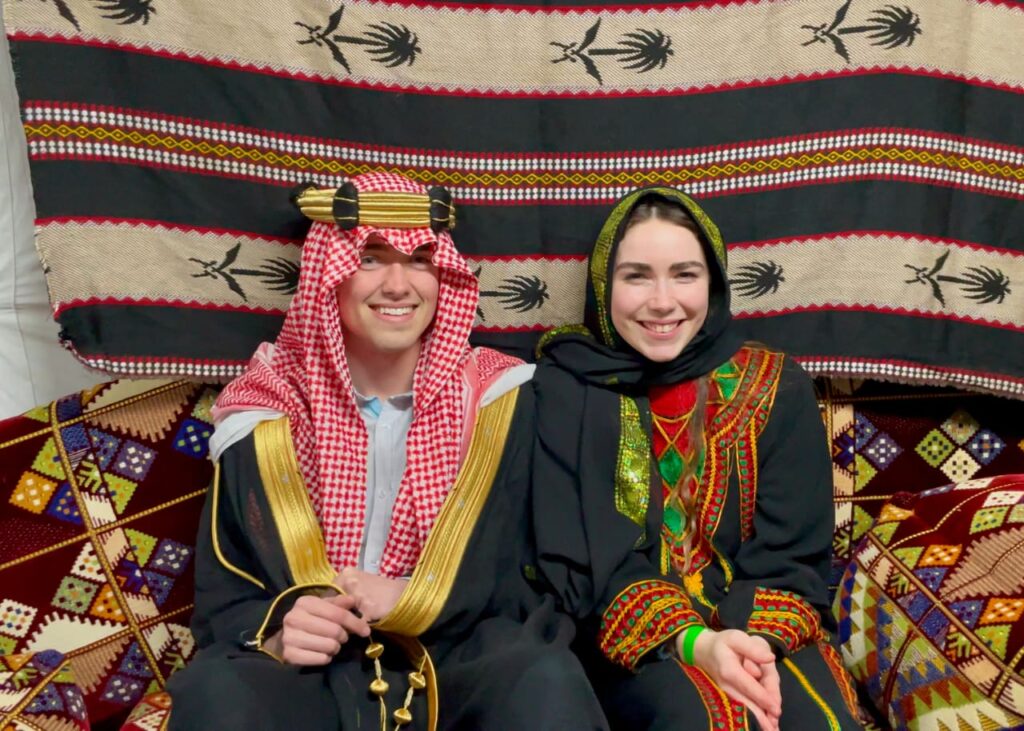 Saudi Arabia is offering Khawlani, Berri and Harari bean. The finest type of coffee is the Khawlani, which is divided into two categories. The first is the "Qatma" (with small coffee beans), which is organic. It is rare, in high demand, and expensive. The second category is the long grain of Khawlani
Saudi Pavilion was visited by Canberra University leaders, administrators, lecturers and students from differents countries, foreign diplomats including Dean of Diplomatic Corps Ambassador of Jordan and Ambassador of UAE beside others.
Saudi Ministry of Environment, Water and Agriculture is establishing a coffee development city in the Al-Baha region's Mashuqa and Al-Qara governorates 300,000 coffee trees will be planted.