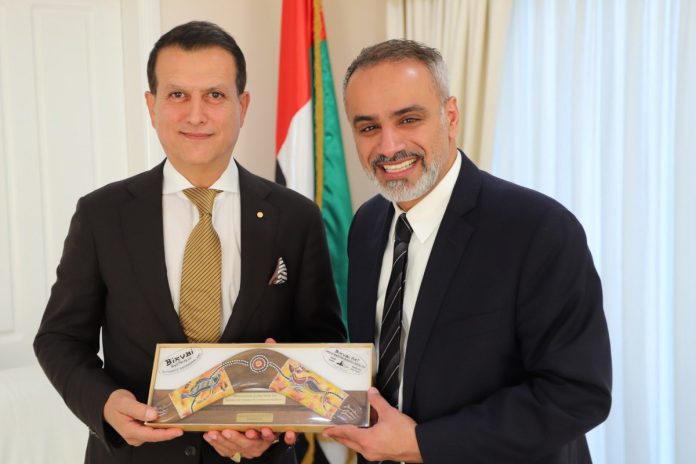 Ambassador of United Arab Emirates in Australia Abdulla Al Subousi Tuesday reaffirmed UAE strong commitment to have deep rooted business and economic ties between Australia and UAE.
He was talking to Mr. Roland Jabbour, OAM. JP President and National Chairman of Australia Arab Chamber of Commerce and Industry.
Both sides discussed the current state of bilateral trade ties and explored further trade and investment opportunities between the two countries.
On Monday, Mr. Roland Jabbour also met with Saudi Ambassador in Canberra and both sides also discussed Australia-Saudi trade and economic relations.