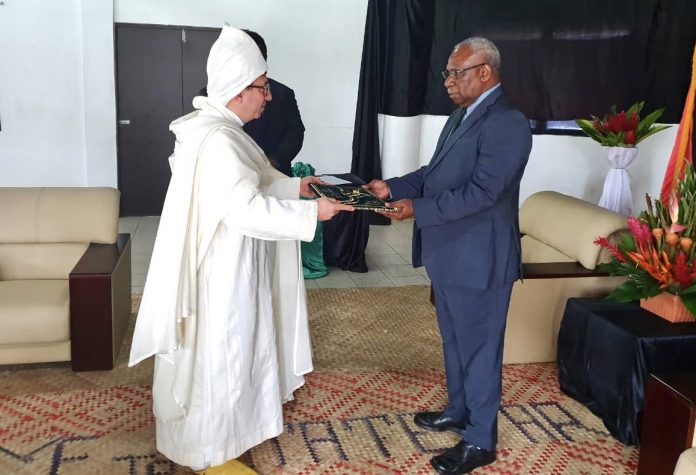 Mr Karim Medrek, Ambassador of Kingdom of Morocco to Australia, New Zealand and the Pacific Island States Tuesday presented his letters of credence as Ambassador of His Majesty the King of Morocco to the President of the Republic of Vanuatu Mr.Tallis Obed Moses in a special ceremony at Port Vila.
President Tallis Obed Moses while welcoming the Ambassador Medrek expressed his country desire to further strengthen friendly relations with Kingdom of Morocco.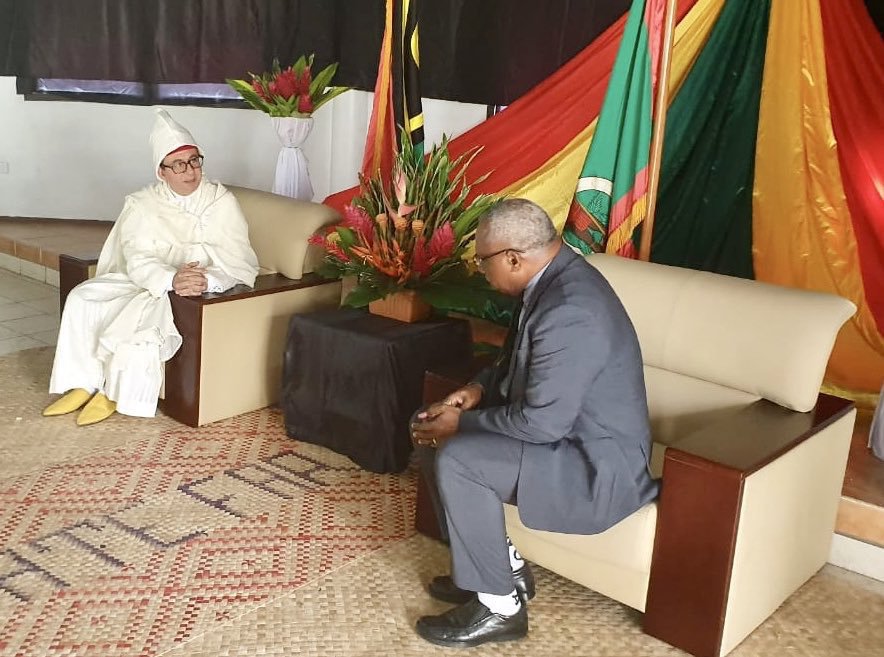 He also conveyed his best wishes for the King and people of Morocco and discussed bilateral cooperation in diverse fields.
The Republic of Vanuatu and the Kingdom of Morocco established diplomatic relations in 1997 and since then, they have built on the sound foundation to develop friendly relations between the two Countries to a new level.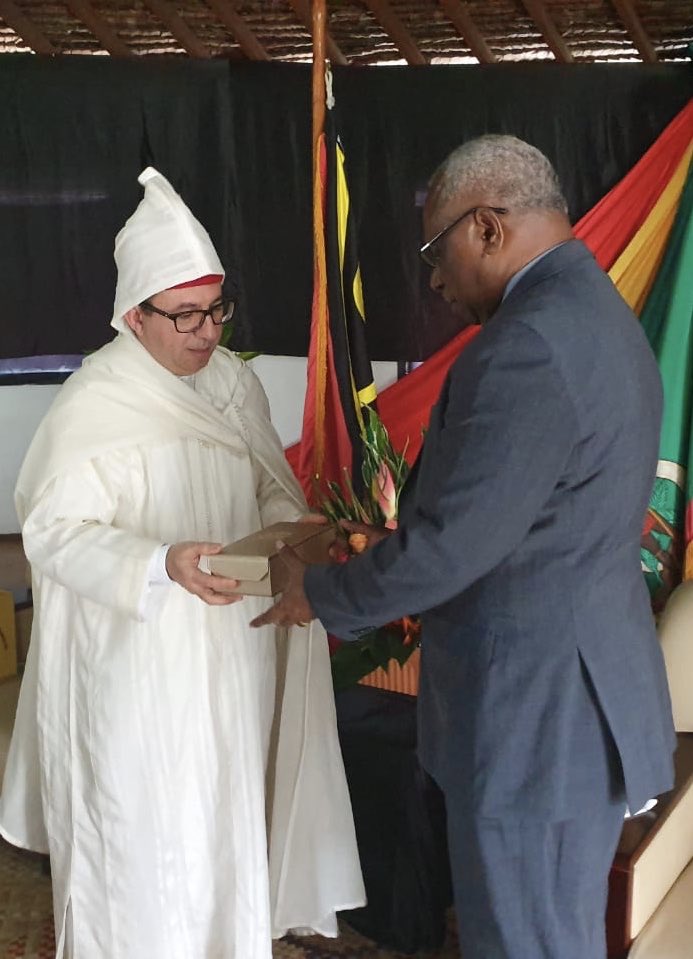 In September of 2002, the diplomatic ties were reinforced when Morocco's Minister of Foreign Affairs and Cooperation, Mohamed Benaissa and Vanuatu's Deputy Prime Minister Serge Vohor explored cooperation in the areas of economic, science, technology and cultural exchanges between the two countries.
As part of Morocco's commitment to the Pacific region — a first Morocco and Pacific Islands Forum was convened in Marrakesh in December of 2012 to re -assess the opportunities offered by the Government of Morocco and the Pacific Island States, in particular Vanuatu since the establishment of diplomatic and bilateral relations.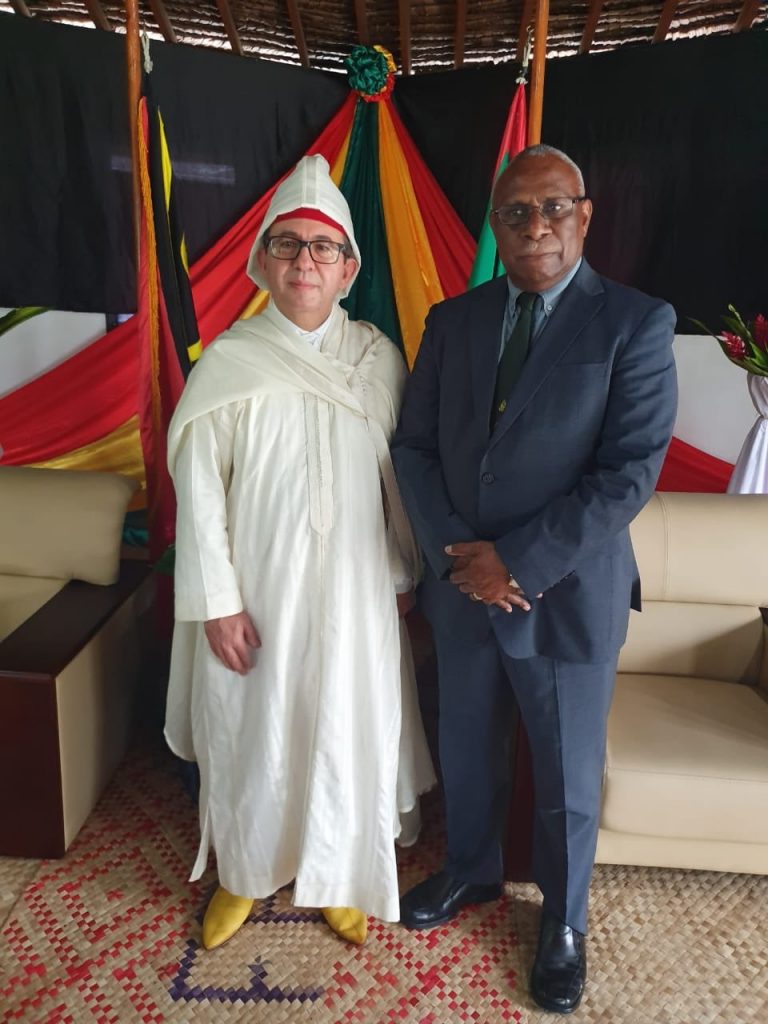 This First Morocco/ Pacific Islands Forum Summit held in 2012 was attended by Heads of States and Governments in all 15 Pacific Islands Forum States including the Republic of Timor Leste, Chaired by the Foreign Minister of the Kingdom of Morocco.