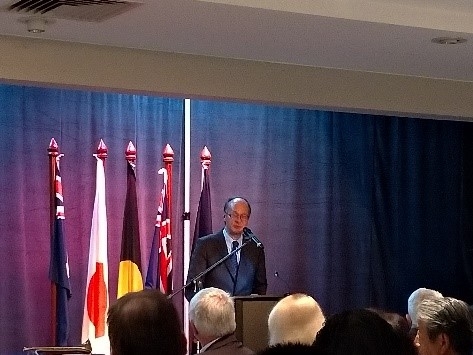 Ambassador of Japan in Australia Reiichiro Takahashi last week paid a visit to the City of Cowra in the state of New South Wales in order to participate in events commemorating the 75th anniversary of the Cowra Breakout.
As this year marks 75 years since the Breakout itself, Cowra City planned for a series of event to take place from the 2nd to the 5th of August.
During this time the city played host to a large number of visitors both domestic and international, including the Deputy Prime Minister of Australia, Michael McCormack MP, and Mr Ogawa Hiroshi, Governor of Fukuoka Prefecture, said a statement issued by Embassy of Japan on Wednesday.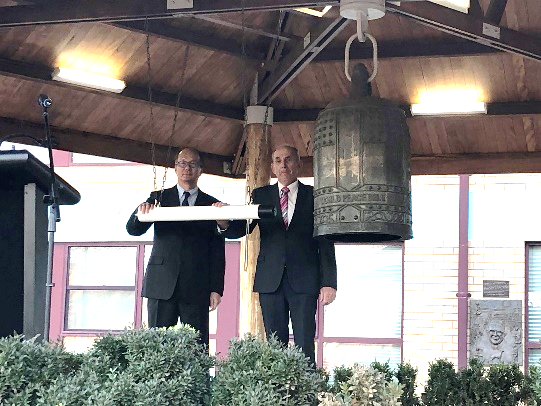 On the 4th August, Ambassador Takahashi joined Cowra City Mayor Bill West in ringing the World Peace Bell located in front of the Cowra Council Building.
Ambassador Takahashi later attended the official dinner, where he expressed gratitude for the many years of effort that the citizens of Cowra have put into post-war Japan-Australia reconciliation and in building stronger ties of friendship between both countries.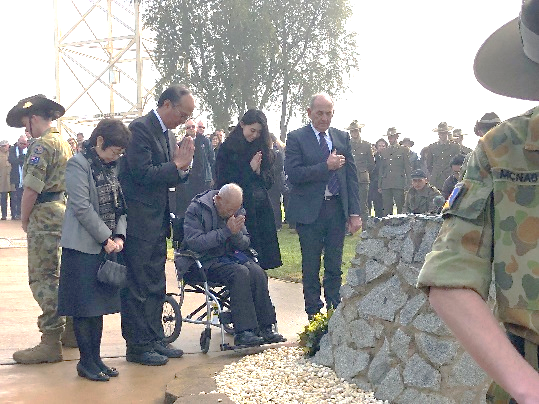 In his address to the dinner, Ambassador Takahashi remarked on the need to preserve the memory of the Breakout and the importance of exchanges between the younger generations of both countries.
On the 5th, Ambassador Takahashi laid wreathes at the site of the former Cowra POW Camp and at the Cowra War Cemetery together with Mayor West and a former POW at the camp, Mr Murakami Teruo.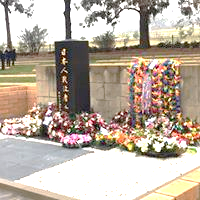 The City of Cowra has played an extraordinarily important role in post-war reconciliation between Japan and Australia. It continues to provide a place where strong people-to-people links forged through exchanges, including those of younger generations, serves to strengthen the relationship between both nations.