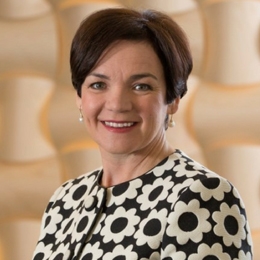 Kathryn Jane Campbell, senior Australian public servant and an officer in the Australian Army Reserve has been appointed as new Secretary of Department of Foreign Affairs and Trade ( DFAT). She is the second female to serve as Australian Foreign Secretary.
Ms Campbell has an outstanding record of leadership and public service through senior roles with Government departments, including as Secretary of the Department of Social Services, and as an officer in the Australian Army Reserve.
Foreign Minister Senator Marise Payne and Senator Zed Sesilja, Minister for International Trade in a joint statement has greeted Ms Campbell on her appointment.
Both Ministers said that they are looking forward to working with Ms Campbell in her new role, as they advance Australia's interests internationally, and prosecute the Government's Indo-Pacific agenda at this critical time.
As Secretary, Ms Campbell will lead an organisation with an important role to play in continuing to support Australia's recovery from the COVID-19 pandemic, in particular through its tireless work assisting Australians overseas.