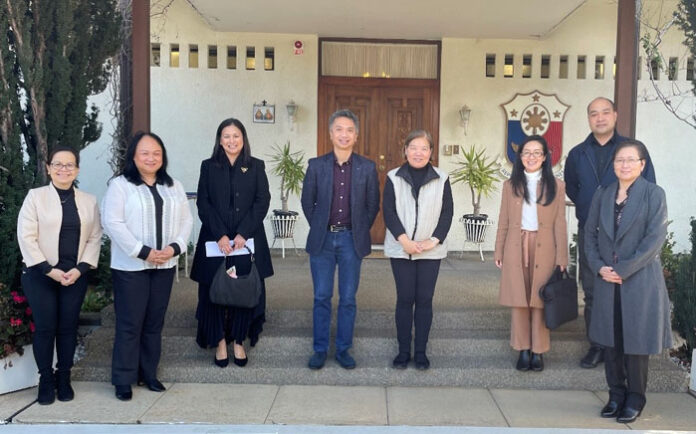 Philippine Ambassador to Australia, Ma. Hellen B. De La Vega on Saturday met with officers of the Filipino Australian Health Professionals, Inc. (FAHPi), led by Executive Director Dorothea Jane Camangan and discussed potential partnerships between the Embassy and FAHPi.
Ambassador De La Vega welcomed the organization's various initiatives to reach out to the Filipino Community in Australia and help our countrymen in the Philippines especially during this time of the pandemic, said a statement issued on Monday.
She appreciated these activities coinciding with the 75th anniversary celebration of diplomatic relations between the Philippines and Australia this year.
She assured the group of the Embassy's support in raising the profile of FAHPi and all Filipino health professionals in Australia commending their acknowledged strong work ethics and crucial roles in Australia's recovery during the COVID19 pandemic. The Ambassador also shared the high regard many Filipino workers enjoy in Australia.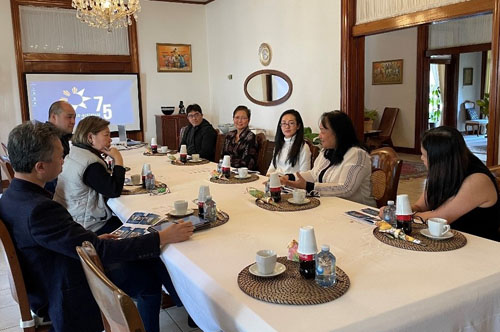 During the meeting, the Embassy and FAHPi agreed to work together to help raise awareness among the Filipinos in the Philippines and in Australia about the importance of vaccination.
The Ambassador also requested FAHPi to support Philippine government programs on disaster resilience. She informed them that the Philippines is currently observing National Disaster Resilience Month with this year's theme: "Tamang Pamamahala't Kahandaan, Kaalaman at Pagtutulungan sa Sakuna at Pandemya'y Kalasag ng Bayan".
FAHPi is composed of Filipino-Australian professionals, active or retired, who are in health and allied fields.